As of October 2019, the ESB-MACC is proud to host the Latino Artist Access Program (LAAP). Contact Lorie Martinez for more information.
To see current programs, please see LAAP EVENTS.
Featured Artists:
A'lante Flamenco Ensemble
BoCCa
Chamacos Dance Company
Edgar Yepez
Erica Saucedo
!Escándalo!
Fisterra
Javier Jara
Mauricio Callejas
Proyecto Teatro
Teatro Vivo
 
A'lante Flamenco Ensemble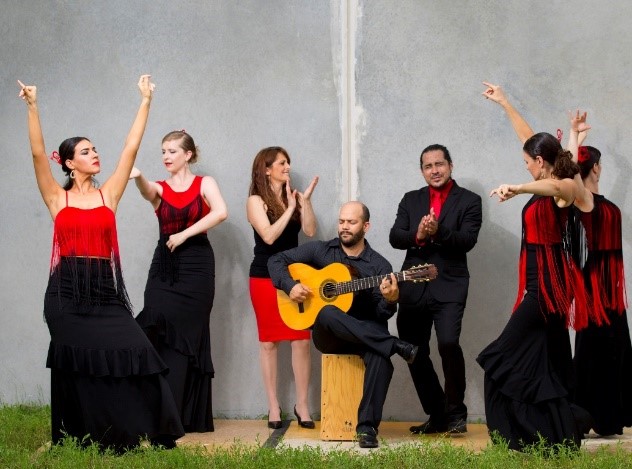 Based out of Austin, A'lante Flamenco Ensemble excites audiences with a blend of traditional and contemporary flamenco music and dance since 2011 by Artistic Director/Choreographer Olivia Chacón and Music Director Isaí Chacón with the mission to present flamenco to Texas and regional audiences in the freshest and most creative way possible. Since then A'lante Flamenco has grown in both size and vision, now incorporating 11 permanent members. A'lante Flamenco's work aims to reach audiences on a visceral level, provoking emotional responses through music and dance that crosses cultural and linguistic boundaries.
BoCCa
Biliteracy Club Communities of Austin (BoCCa) provides transformative learning spaces that support biliteracy and multiculturalism in creative and innovative ways. BoCCa focuses on a storytelling approach based on Latin American cultural heritage that embraces their linguistically diverse voices and highlights them through the performing arts and the use of digital media.
Chamacos Dance Company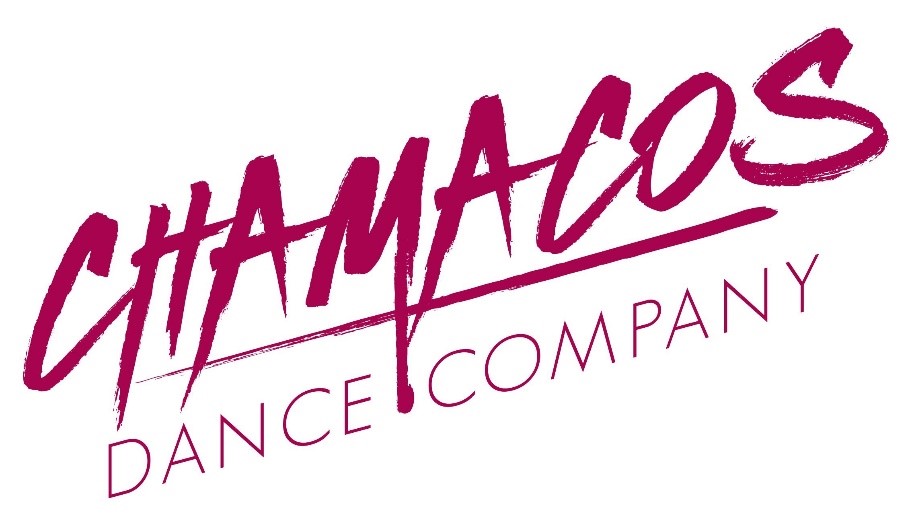 Chamacos Dance Company was founded in summer 2017 by Aurelio Planes Rodriguez and Inna Grudtcina. The company's work is identified with the work of Artistic Director, Aurelio Planes. Originally from Cuba, Planes embeds his Cuban roots in his performances. Using that as the base for his choreography he's been developing his own dance language. Both emotionally and physically demanding pieces create a connection and pull the audiences into the world created by Aurelio and the dancers. 
The company consists of dancers from different countries such as Cuba, Russia, Mexico and USA.  Its main goal is to preserve and promote Cuban Contemporary Dance and Latin culture by providing original and thought provoking performances. The CDC blends dance, theater and multimedia to produce original works.
Edgar Yepez
Instructor Edgar Yepez, uses Mexican folk dance to bring together Spanish-speaking families in a space where all people can feel at home.
Guelaguetza Austin is the stellar project that Edgar Yepez created with the aim of showing the cultural richness of his native Oaxaca. Over time, the Oaxacan Guelaguetza has become a meeting point for Mexicans from all over the country, especially Texas. The importance of language has always been a relevant factor for Yepez, since day one all kinds of Mexican folklore have been and will forever be in Spanish.
Yepez has received several accolades for his artistic work in the city (including the "Award of Excellence" award from the Mexican American Cultural Center). His most important achievement is the acceptance of his cultural contribution among the people living in Austin.
Erica Saucedo
Erica Saucedo is a choreographer, dance artist and a M.F.A in Dance and Social Justice candidate at The University of Texas at Austin. Erica's work focuses on the encompassing honesty of emotion while crafting uncommon environments filled with surprise and magic.  Sacred storytelling is a statement of intent Erica claims to recognize all of her creative practices as moments of prayer in the name of creating connection: to the self, to the community, and beyond.  Highly motivated by mainstream pop music and concerning herself with cliché, Erica prioritizes genuine emotion over the rational implications of systems of 'seriousness' in order to provide audience members a vantage point from the powers and systems that be. Saucedo is a participant in the Latino Artist Access Program at the Emma S. Barrientos Mexican American Cultural Center and the co-producer of Geografía, a performance platform that celebrates the diverse work of LatinX dance artists in Texas.
Saucedo is the Co-Artistic Director of vis-à-vis, alongside partner Kaitlyn Bishop and a collaborator with the physical theatre troupe Frank Wo/Men Collective. Choreographic commissions for vis-à-vis include 92Y Street Festival, Danspace Project, Triskelion Arts, Austin Dance Festival, and the Actors Fund Center.  Erica has worked in extensive collaboration with Angela's Pulse, Johnnie Cruise Mercer/The RED project, and Indah Walsh Dance Company.  In addition to her work in dance performance, Erica acted as project manager for Building a Better Fishtrap / from the river's mouth (New York Live Arts, 2018), a mile and half installation along the bank of the Bronx River, and worked as a community engagement facilitator for Gibney Dance in New York City. Saucedo is a 2019 ARCOS Dance Artist Development Award grantee.
!Escándalo!
Since 2018, !Escándalo!, has regularly performed to sold out crowds in Austin and San Antonio. An Iden B. Payne award winning Improv performance group, !Escándalo! has been invited to perform in various festivals including The 48 hour Marathon, Waffle Fest, Out of Bounds Comedy Festival, People of Color Comedy Festival, FuturX and Miami's !Fuacata! Improv festival.
Currently, !Escándalo! performs a quartlerly headlining show at the Hideout Theater, and has just begun a season at the Mexican American Cultural Center where they will be performing regularly while featuring up-and-coming partner acts. Serving as co-producers of the 2020 People of Color Comedy Festival, !Escándalo! is proud to be on the front lines of advancing diversity in ATX and aims to leave a legacy for other young acts to follow.
Fisterra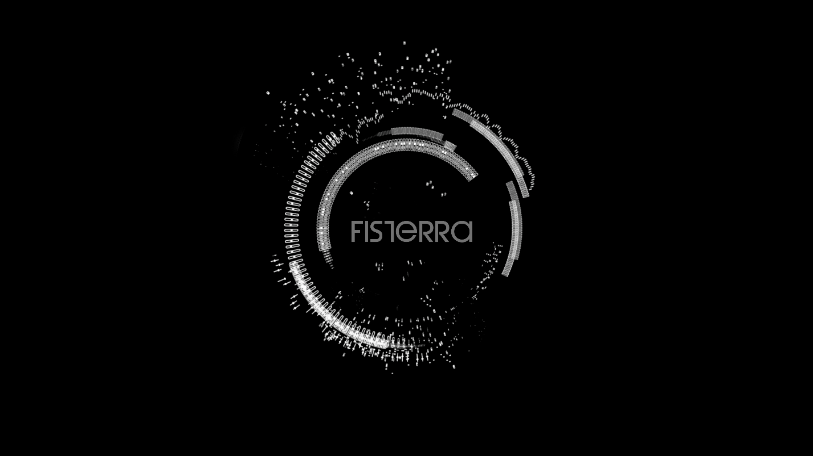 Fisterra promotes personal and social well-being through the arts on a local, national, and global scale, aided by Science and Technology.
Fisterra's XYZ Atlas is an interactive public art project that asks why we feel a sense of belonging to a place by mapping experiences and collecting stories that document our highs and lows. We create art, maps, and activations that affect community health and well-being, urban planning, and cultural tourism with diverse outreach strategies to reach art lovers and underserved communities of all ages. Our current cohort collaborates in Austin at the ESB-MACC and across México in CDMX, Cuernavaca, Monterrey, Hermosillo, Mazatlan, and Puebla.
Javier Jara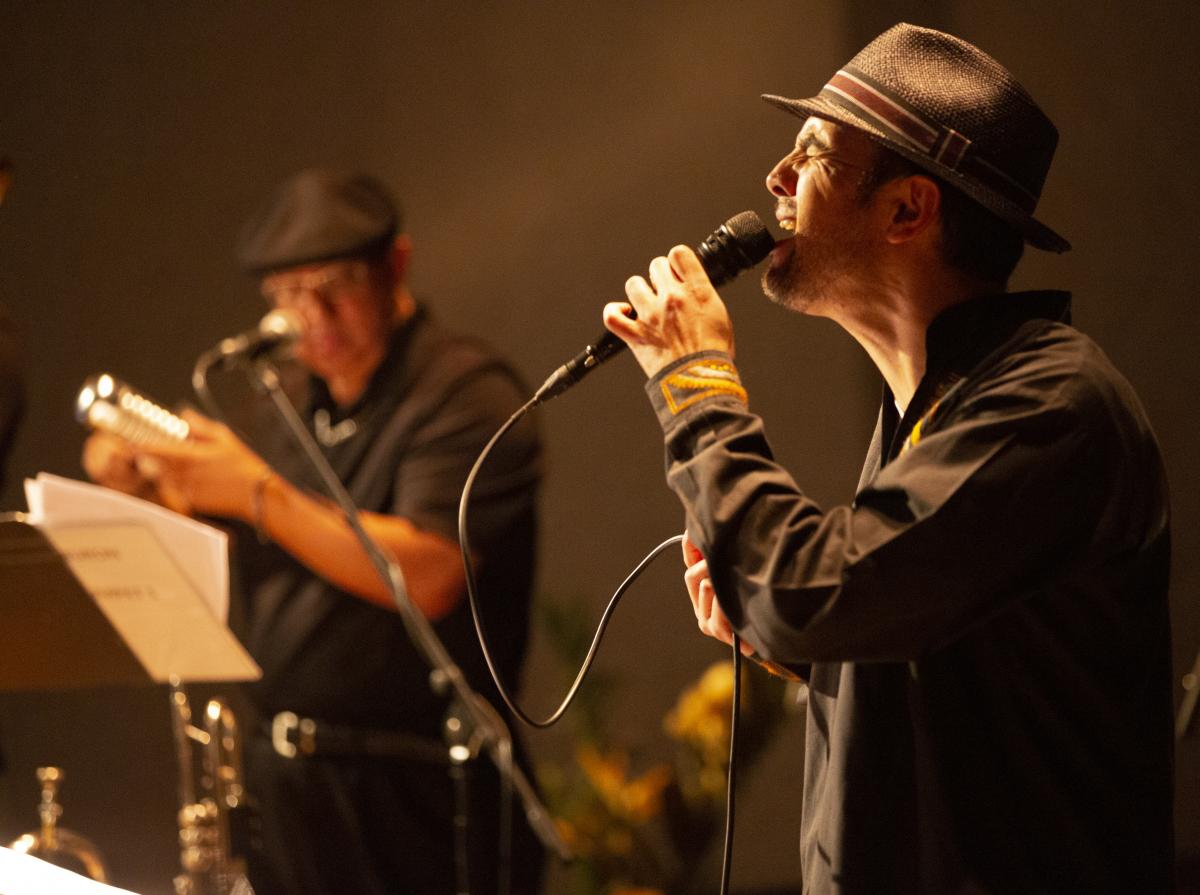 Javier Jara is an Austin based singer-songwriter, arranger, and composer from Cuenca, Ecuador. Javier holds a Bachelor of Music degree in classical guitar performance from Southwestern University, and a Master of Music degree in Music and Human Learning from the University of Texas at Austin. Currently, Javier is a participant in the Latino Artist Access Program at the Emma S. Barrientos Mexican American Cultural Center in Austin, TX.  As such, he has performed and produced several concerts featuring the wealth and diversity of the music of Latin America, from the Rio Grande to the Tierra del Fuego. 
Mauricio Callejas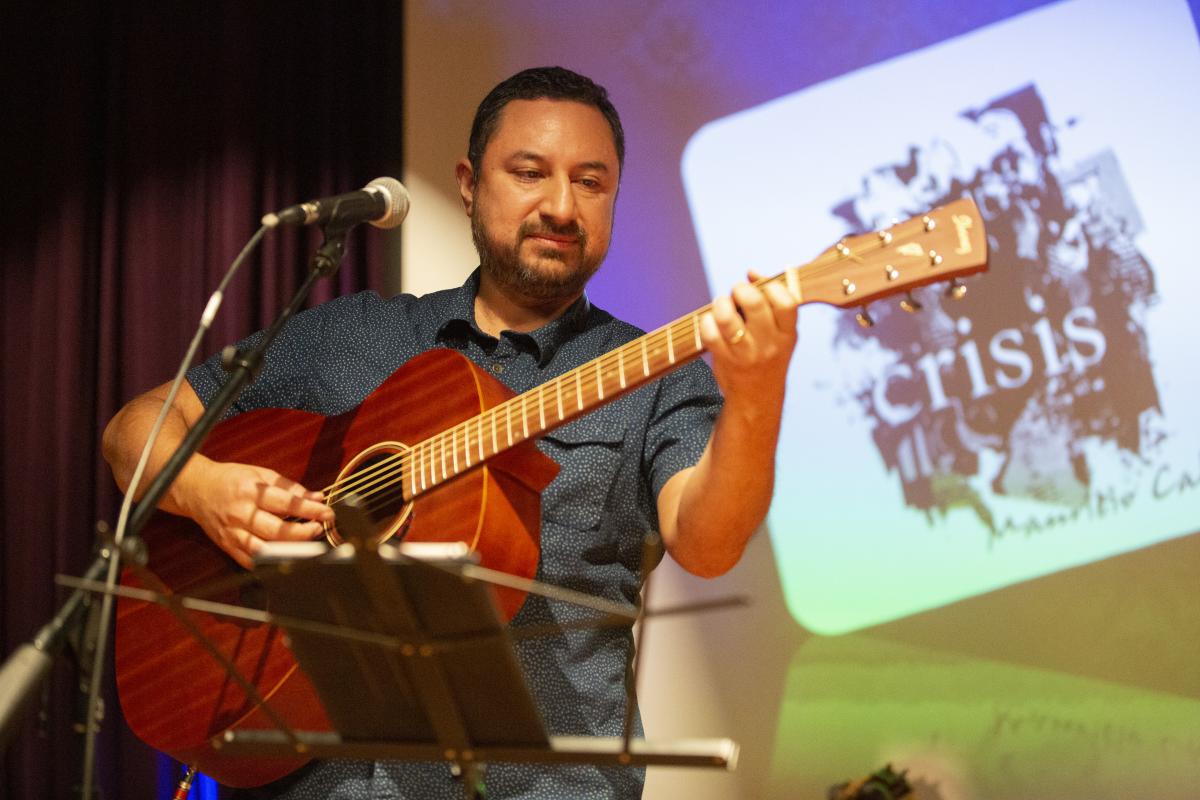 Mauricio Callejas is a troubadour from El Salvador. With beautiful lyrics, Mauricio sings about daily life, simple things that happen right before our eyes.
He released his first solo CD "Cosas de la Calle" in 2002 in El Salvador and then he moved to Austin, Texas to continue his studies and pursue a professional career in songwriting and recording. He recorded a second album, Magico, in Austin in 2008 produced by Stephen Doster. Callejas' third album called "Helado Pop" was officially released April 26th 2012.
After more than 20 years creating songs and working on his music, Mauricio has performed in different venues in Latin America, the United States and Canada.
He is the founder of the first songwriter directory of Central America, www.centroamericanto.com and produces a weekly radio program that is broadcast from different radio stations around the world. Mauricio also produces an annual singer-songwriter festival called Centroamericanto Fest in Austin TX.
Proyecto Teatro
Proyecto Teatro goes beyond being a theater company, it serves as a cultural organization and a social project with the mission of promoting and preserving Latin American culture through the arts in Spanish. Proyecto Teatro's vision is to make the arts accessible to the entire community, with a focus on the Latino population, in order to reduce the sociocultural differences of the present society.
Teatro Vivo
Teatro Vivo makes Latino-based, bilingual theatrical experiences accessible to all audiences, especially culturally underserved community members. By telling the Latino story and addressing critical social issues, the company celebrates the vibrancy of Latino culture and the power of the human experience.