The ESB-MACC is currently open for outdoor events!
Check the MACC Facebook (@AustinESBMACC) for a full list of upcoming events.

The Emma S. Barrientos Mexican American Cultural Center presents our 14th annual Dia De Los Muertos celebration. Join us for this year's festival will be held in person November 1st & 2nd, both days from 5PM-9PM.
The event will feature community altars, sugar skull decorating, calavera faces, food trucks, live music, dance performances, a and so much more! Check out our Event Page and the Facebook event page for updated details about the event. 
Monday, November 1st
*Son De Rey
*Art Tigerina Band
*Mauricio Callejas
*Ballet Folklorico de Austin
*DJs King Louie & Suxxy
Tuesday, November 2nd
*Money Chicha
*Pinata Protest
*Danza Azteca Guadalupana
*DJs Manolo Black & Pagame
With an artisan mercado by Frida Friday ATX
Limpias by Marika Alvarado
Activities by Roots and Wings Festival and Coronado Studios!
***Other events this week include:
Sunday, October 1st
Macc Activity Booth
@ Waterloo Greenway 2PM-6PM
Friday, November 5th
Roots & Wings Festival
Livestream (Online)
Saturday, November 6th
Sonic Movidas
@ The ESB-MACC
How to get involved:
Create an Altar (ofrenda) at the MACC! Sign up to create an indoor altar for a Latino/a veteran or a community altar in our outdoor space.
Pick up a Sugar Skull Kit! These kits will be delivered in a no-contact pickup during select dates in October.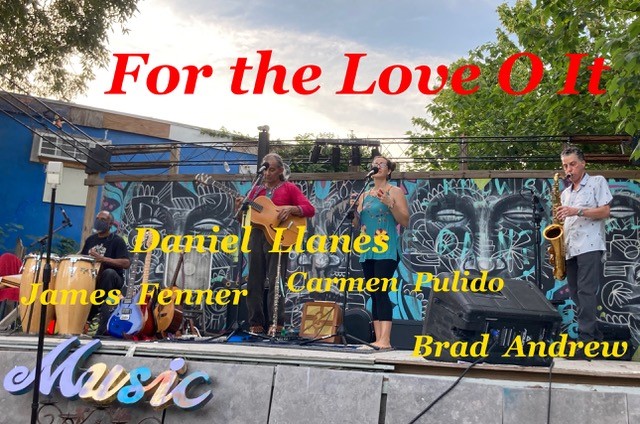 Daniel Llanes Live Music on the Plaza
Saturday, Oct 16 1-3pm
Austin musician Daniel Llanes will host a free live perfomances outdoors on the Zocalo Plaza of the ESB Mexican American Cultural Center. Come enjoy good tunes and good vibes in the afternoon sun! Attendees do not have to register- this is an open event, outside, and appropriate for all ages. Dancing is encouraged!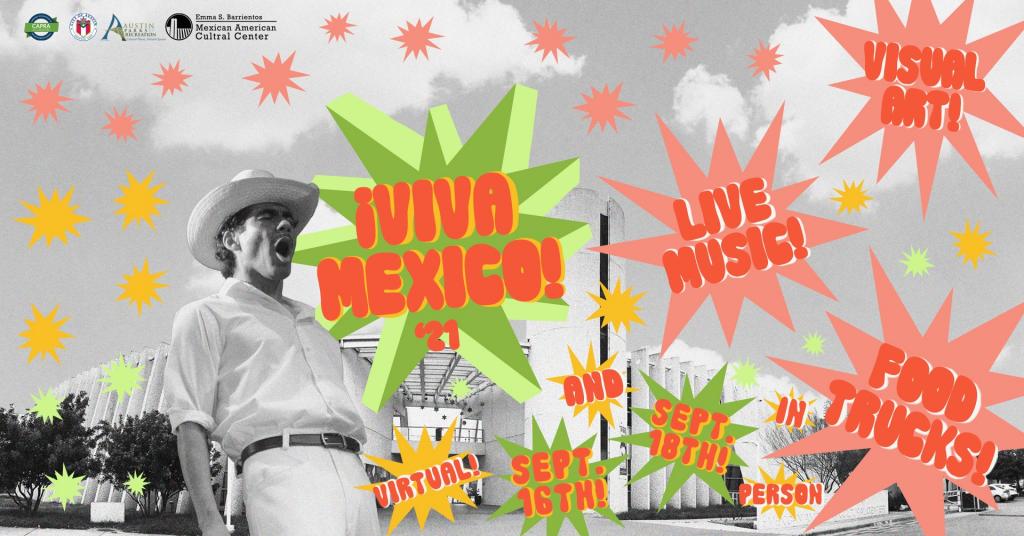 The Emma S. Barrientos Mexican-American Cultural Center hosted its 14th annual Viva México celebration on Saturday, September 18th. This annual event showcases visual art, dance, and musical performances that explore Mexico's history through cultural art traditions.
This event is now free to watch, both in a recording of the festival performances, as well as our Digital Festival. Check the link below for those videos!

We are proud to offer engaging digital programs and performances. For the most up to date information about our digital events, check out our Digital Programs Page and the MACC Facebook!
* For family-friendly/ youth activities and instructional videos, make sure to view our Education Digital Programs too!
La Mujer is our annual celebration of womxn in the arts, presented by the Emma S. Barrientos Mexican American Cultural Center. In its 10th year, this festival was originally inspired by Sor Juana Ines de la Cruz, who is considered the first feminist of the Americas. This year, we are highlighting the accomplishments of mujeres, of womxn, who inspire us.
This multi-disciplinary digital festival spanned several days, including musical performances by 2020 Latin Grammy Nominee Gina Chavez (w/ full band!), a film screening by Cine Las Americas, panel discussions hosted by Chingona Fest Texas and Latino Studies at UT, a virtual exhibit curated by The Projecto's Coka Trevino -- PLUS a stellar lineup of other musicians, poets, painters, and visual artists. Join us to honor and elevate Latinx womxn.
The event is free to watch on LaMujerATX.net and our social media channels.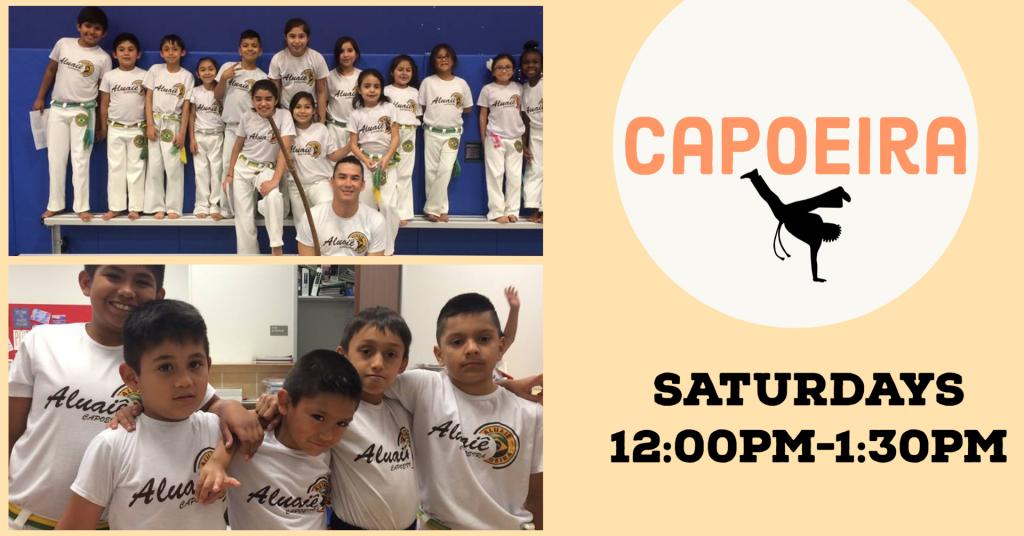 Capoeira
Every Saturday at the MACC, free class for all ages. 12:00-1:30pm. Join instructor Erick Salazar for free instruction in the Brazilian art of Capoeira. Masks required. Free parking at the MACC- get a parking pass from our front office.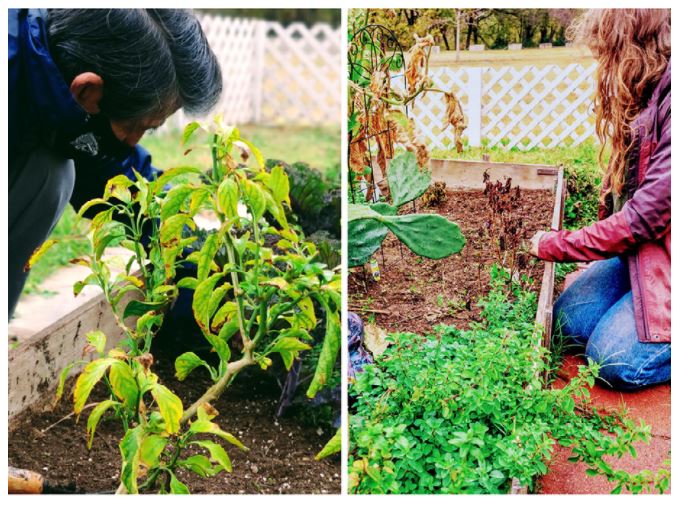 Select Sundays (Register to Volunteer)
Register on Givepulse!
At the ESB-MACC Healing Garden we grow fruits, herbs, and vegetables that can be used for everyday meals and health. If you are interested in gardening or sharing in our harvest, join us for one of our workdays. Contact us at maccgarden@austintexas.gov or call 512.974.3773. View the informational brochure in English or Spanish and our Garden webpage in English or Spanish!

Digital Programs:
These programs are available to anyone to view for free! For a complete list, remember to visit MACCDIGITAL.NET!
On Nov 1 & 2, 2020, the ESB Mexican American Cultural Center presented a virtual Día de Los Muertos. This celebration has been a tradition at the ESB-MACC for over a decade. View the event for free from a computer, tablet, or phone! Local artists and the community participated, making this a collective digital event.
Day of the Dead Digital Program
Desde la Sala Virtual Concert Series
A series of musical performances by some of our favorite artists, from their living room to yours - FOR FREE! Watch all of the performances on the Desde La Sala Playlist, plus find more information on the Desde La Sala website!


Caminos Teen Leadership Program Presents: Vamonos
The teens of the ESB_MACC Caminos program have created ¡VAMONOS!; an arts and veriety show by teens for teens. Featuring segments such as our Literary Collective; the Caminos Business Insight; our Cuarentelenovela and Caminos Art Club, we look forward to engage our community and have fun in the process. Tune in every other Friday at 6PM US Central
¡VAMONOS! Page: https://bit.ly/atxvamonos
Caminos Teen Leadership Program information: www.austintexas.gov/caminos

Viva Mexico 2020 Digital Program

ESB-MACC's Annual Signature Events
Learn more about our yearly events below!
La Mujer
A celebration of women inspired by the first feminist of the New World, Sor Juana Inés de la Cruz, with food, art, and performances by womxn.

Awards of Excellence
Award Ceremony recognizing remarkable Latinx for the highest artistic excellence they bring to the cultural arts of Austin, TX. 

¡Viva Mexico! 
The day of Mexico's Independence from Spain is always remembered on the 16th of September. Our father of independence is Miguel Hidalgo y Costilla, who started the revolt on the eve of the 15th of September.

Día de los Muertos
A day to remember our loved ones who have passed with ofrendas/offerings, music, food, and kids activities. Part of Mexican culture is learning from our ancestors and learning where they came from to guide our future.

COLLABORATE WITH US!
The Emma S. Barrientos Mexican American Cultural Center is a vibrant arts center with 100,000 annual visitors. Since 2007, we have been offering countless cultural events and art classes focusing on performing arts, music, literature, film screenings, and the Latino Arts Residency Program. A collaboration is a one-time presentation that is co-produced with the ESB-MACC.  It can be a panel discussion, music or theater presentation, film screenings or community engagement discussion. The ESB-MACC organizes year-round activities and also cooperates with a large number of partners who complete and strengthen programming through rentals and collaborations. For more information, download our collaboration request form.
Collaborators that we have worked with in the past are: AARP, ALMA (Austin Latino Music Association), Austin Community College Creative Writing, Austin History Center, Austin Museum Partnerships, The Austin Symphony, Ballet East, Bellas Artes Alliance, The Center for Mexican-American Cultural Arts (CMACA), Cine Las Americas, Conspire Theatre, Crossroads Events, Dan Guerrero, Daniel Llanes, El Corazón de Tejas, Flor de Nopal, Indigenous Cultures Institute San Marcos, KLRU-TV, Latinitas, LATINO Magazine & No Mas Hambre, Nuestro Grupo, PODER, Proyecto Teatro, Puerto Rican Folkloric Dance Company, Telemundo Austin, Texas Criminal Justice Coalition, Texas Folklife, Resistencia Bookstore, University of Texas at Austin CMAS, Univision