Art Gallery at the Old Bakery
The Art Gallery features exhibits by Austin-area artists and art organizations who are age 50 or better. Exhibits include all mediums and address diverse subject matters. The artists are selected by a jury panel for the monthly art displays. The Old Bakery & Emporium attracts tourists and locals as a Visitor Information Center, Consignment Shop, History Exhibit and Art Gallery. The Bakery is in the heart of downtown Austin and overlooks the Capitol and the Governor's Mansion. The Art Gallery is located on the third floor. Free parking is available off 10th Street.
The annual call for art starts in August. If you are interested please contact us to be included in the notification.
 The Art Gallery 2020 Exhibits Schedule.
Artists: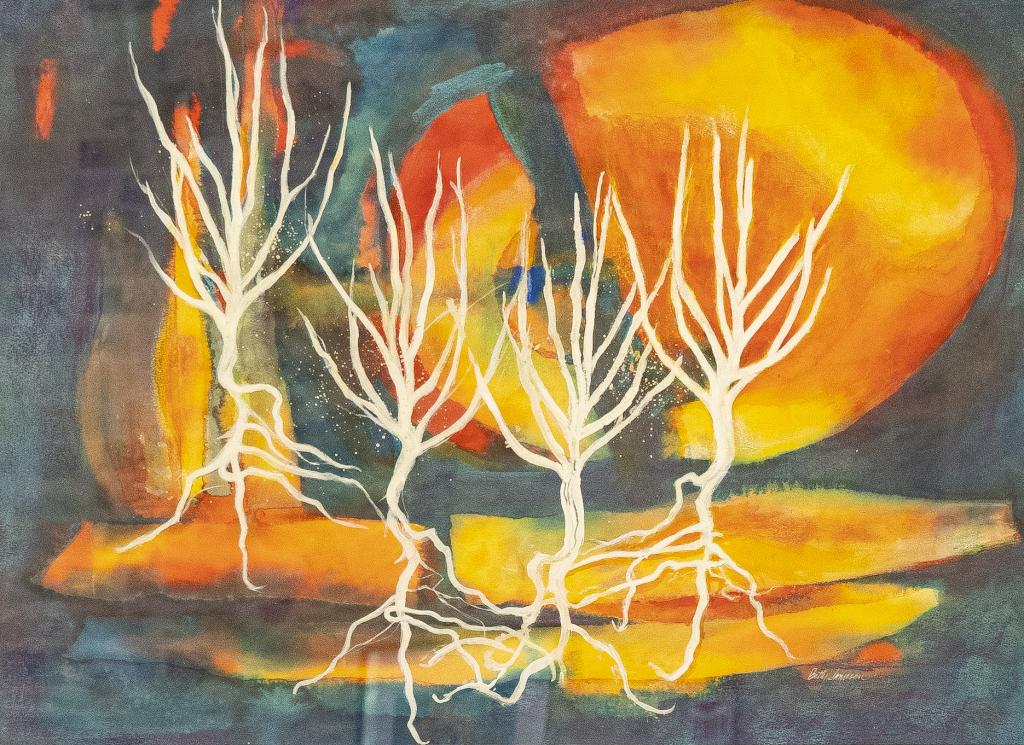 Betty Jameson | White Forest

Betty uses design and color to create works using a variety of approaches in water media and collage, striving to suggest and evoke rather than directly inform. Color studies with Joy Turner Luke has influenced her work with reference to the physics of color's effect on optics, relativity and juxtaposition.

Also influential was Joseph Albers treatise on value and color. Creativity, its manifestation and definition prompted an MA in education with emphasis on creative expression. The outcome of her research confirmed that creative thinking is more than technique and skills to simply re-identify what already exists. It is an inquiring thought process that is not content to imitate and only satisfied with entirely new directions wherever that might lead.

Throughout an art career of over 35 years, Betty has won many honors and awards at national art competitions with some of her most recent achievements being, a poster artist both, in Georgetown and Round Rock TX. She had two paintings in Austin's City Hall People's Gallery, was selected into the 132nd American Watercolor Society's International exhibit and had several solo shows including one at the Corpus Christi Center for the Arts. She was recently was awarded the Nautilus designation In the International Society of Experimental Artists for acceptance into 6 shows, and a signature member of many others including the National Collage Society.

She has been published in Watercolor Magic magazine, Sue St. John's DVD/book "A Walk Into Abstracts- How Did They Do That?" and had cover art on Holistic Medicine magazine and Steamboat Spring's Art Guide. She was chosen in a competition as label artist for Messina Hofs Private Reserve wine. Her illustrations are featured in a children's book, "Your Magical Party" and a guide for using creative expression with children in "A Dragon A Day".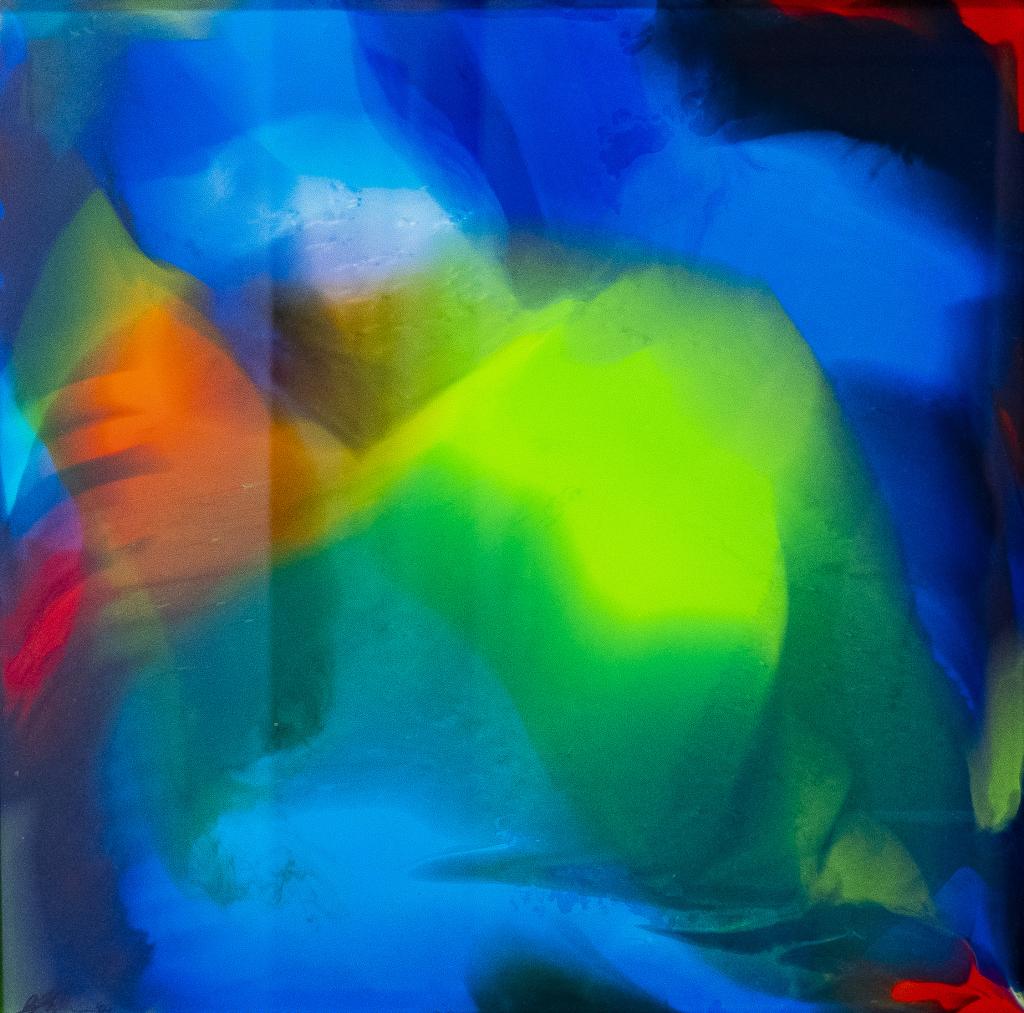 Beth Shapiro | Eden

"I have been painting on acrylic panels (commonly known as "Plexiglas") for more than a decade. My work is non­ representational - it's about the colors, the shapes and lines, contrasts and subtleties, depths and movements within the paintings. By working with acrylic paints and glazes on Plexiglas, light appears to emanate from within the painting and the unique textures invite the viewers' visual caress. (One is always tempted to touch the surface of my work.)

And while we indulge in the beauty and drama of the visual, our very human instinct is to seek out even greater meaning within the image. It becomes what we feel and associate and think about what we see.
My most successful pieces are those that invite the viewer to interact not only with the visual elements, but with the emotional, intellectual, and spiritual associations they experience through the work.

I attended San Antonio College and then transferred to Texas State University-San Marcos, where I earned my BFA in Painting in 2008. My work has been shown in galleries in Texas, Atlanta and Virginia, with my first solo show at The Radius Gallery in San Antonio in 2009.

I came to paint on acrylic panels while on a quest to paint with the purity of color one finds on a computer screen. My work is something of a contemporary update of the color-field painters of the mid-20th century, but it's also influenced by a pioneer of abstract art, Wassily Kandinsky, as well as the minimalist Donald Judd. The works of Hans Hoffman, Helen Frankenthaler, Jackson Pollack and Mark Rothko have inspired me tremendously.

My paintings are created by mixing acrylic paint with glaze mediums and pouring the mixtures onto my panels. I manipulate the panel, and the paints and allow the layer to dry. Once dry, the process begins again, as I connect with each layer of paint and build upon it. Chance and gravity play a role in the creation of all my paintings. I have also used the mixtures as backgrounds for paintings, and I have cut and shaped the dried paint to create small blocks which are used as mosaic pieces to build a new painting."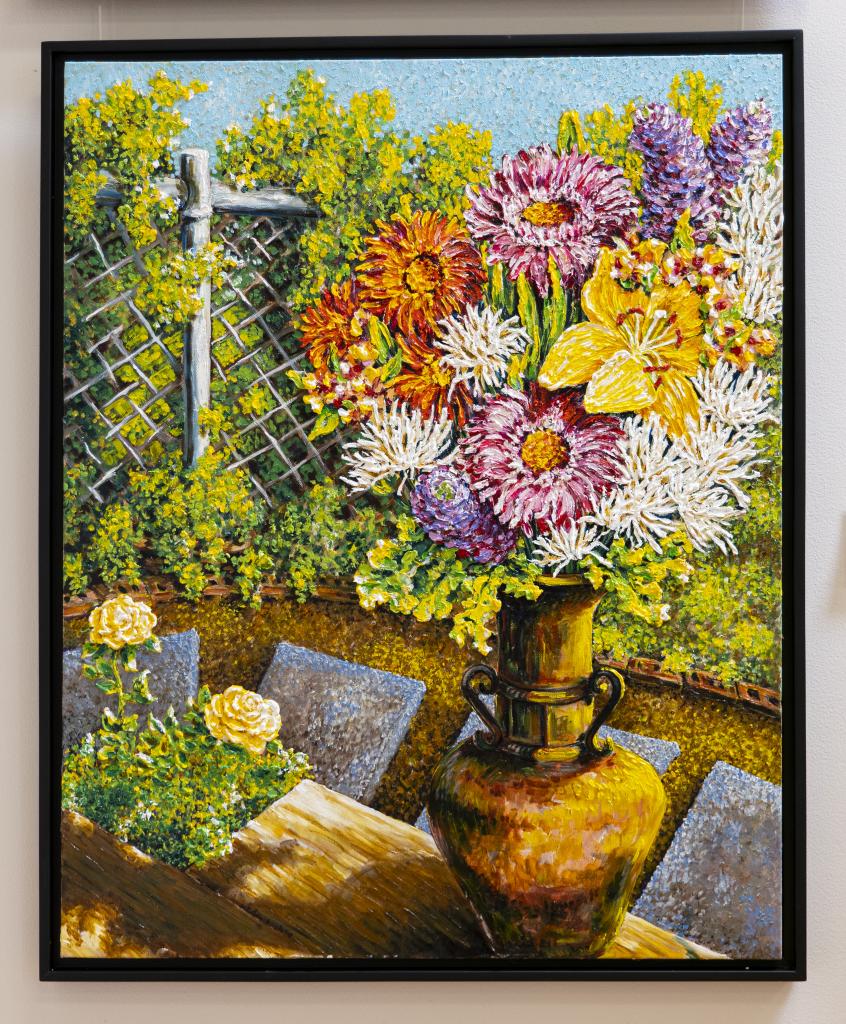 Beverly Deutsch  | Self Gifting Bouquet

Beverly Deutcsh is Texan, born on Galveston Island and she has resided in Austin since 1978. She graduated from UT School of Art in 1984.

Beverly is a resident artist at Austin Art Space Gallery & Studio, sponsored by Austin Visual Arts Association, from 2012 to the present. This gallery participates in West Austin Studio Tour each year.

"These works are directly from my life in Austin, TX. Such as; walking around Ladybird Lake, Jim's Drawing Group, Umlauf Garden, Austin Art Space Gallery, the Capitol, my garden, Bull Creek, Barton Creek, and a still life demo done at the gallery during West Austin Studio Tour. Most works are oil on canvas, but when out walking, I usually work with watercolors and pastels. My work is my prayer; to appreciate, understand, and stay somewhat sane on this globe."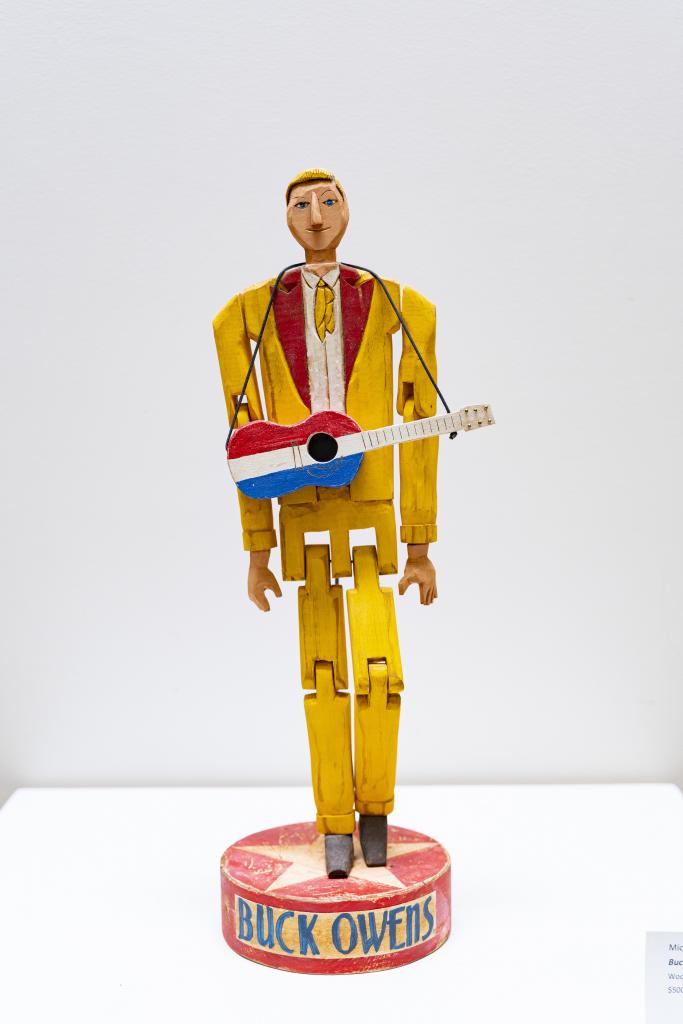 Michael McCarthy | Buck Owens

"I work mainly in wood and found objects/artifacts. They tend to be whimsical in nature. Something I hope is interesting enough to put a smile on someone's face. My pieces are probably best described as folk art. I don't have an art background/education other than various classes at Austin Community College taken over the last 30 years. My work grew out of needing something to do after my father's death. My father's carvings were my main inspiration, however I was also influenced by various folk art publications that I've come across over the last 30 years or so. I like that my pieces can look old, loved, and used-something that has been passed down.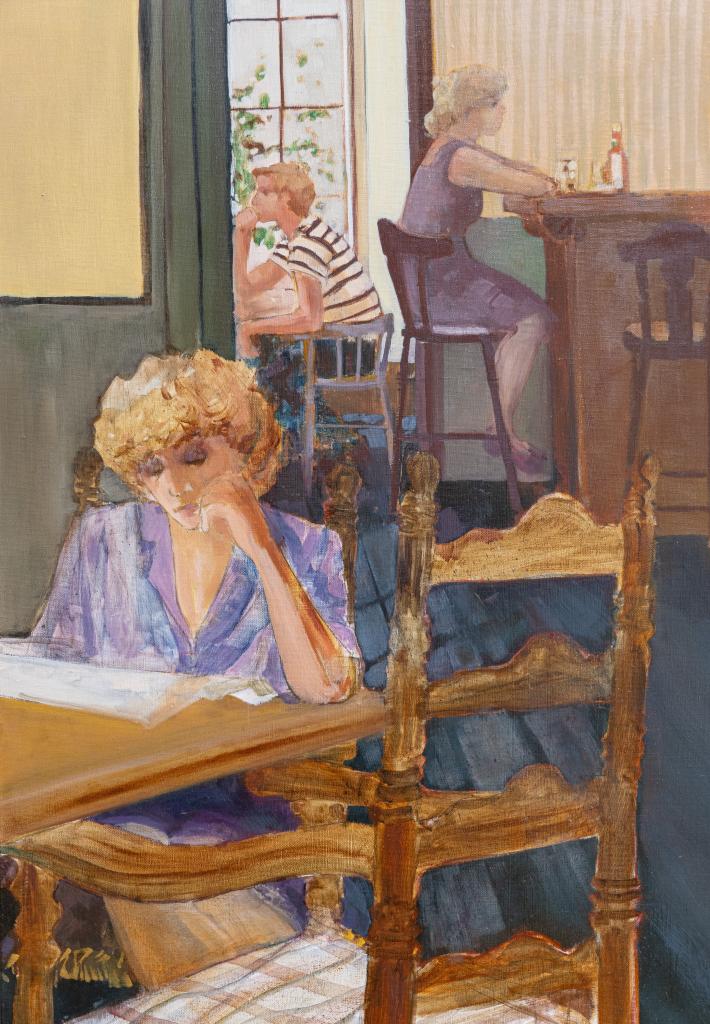 Helen Faythe Green | Meeting for Lunch

Helen Faythe Green's painting is an expression of her love of color, line, and pattern.  Her lifelong passions for her family, her art, and nature have informed and inspired her artistic creations.  Helen currently lives in Austin, Texas, where she is an active member of the Waterloo Watercolor Group.

"People I Know" is a culmination of several years of work depicting friends and family in either watercolor, oil, or acrylic. Some are very simple and personal portraits while others have more of a story to tell.