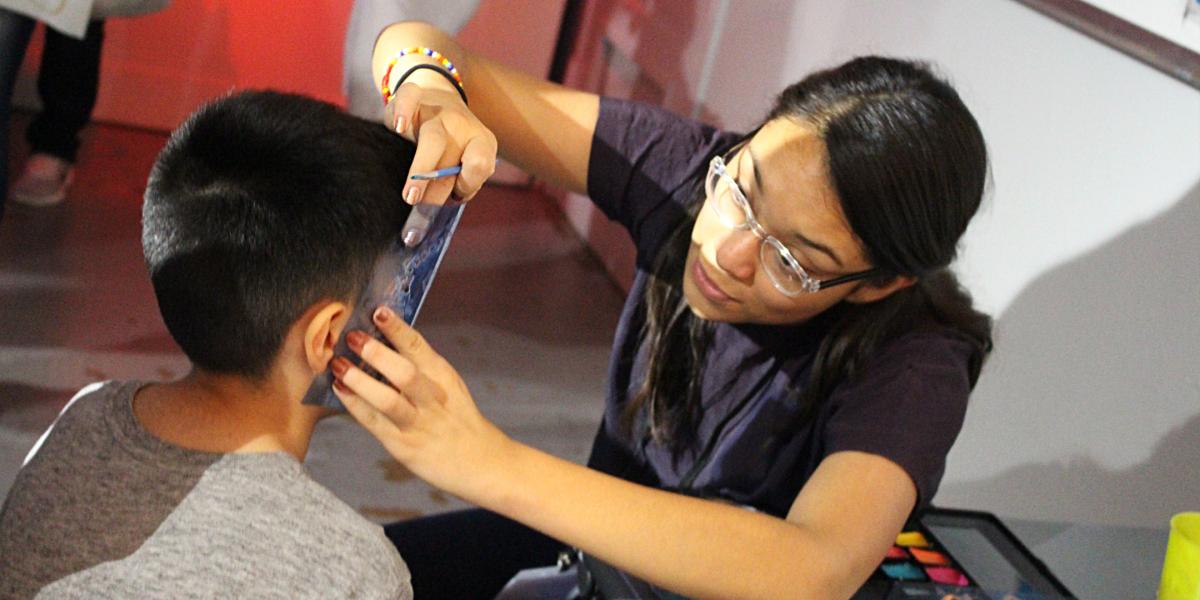 At the DAC, we offer a variety of ways for individuals or organizations who are passionate about the arts to get involved. Take a look at how you can become a part of the DAC community!
Call for DAC Musician Pool
The Dougherty Arts Center is seeking musicians to apply for the Dougherty Arts Center 2021-22 Pre-Qualified Musician Pool. Invitations to perform at Dougherty Arts Center events will be shared with musicians in the Dougherty Arts Center Pre-Qualified Musician Pool. Selected musicians may be contracted to perform at Dougherty Arts Center projects and events throughout Austin. Being selected for the pool does not guarantee an invitation to preform at a Dougherty Arts Center event. However, entrance into the pool does mean that you may be considered before others.
Musicians must be at least 18 years of age and be current residents of Texas. Those living in the Austin metropolitan area are encouraged to apply!
To be considered, Musicians must submit via email the following:
Contact Information: Name, Address, Phone number, Website/Social Media links
A short MP4 video of their work o If file is to big please send to DACTheater@austintexas.gov
A brief summary of their musical style and background.
Email DACTheater@austintexas.gov to submit.
Submissions will be accepted from Dec 31 - January 15.
Austin Art POP UP Artists
Join the Dougherty Arts Center and neighborhoods across the city as we POP UP! for community art activities. We are looking for artists from various mediums to lead workshops in their district that will be free and open to the public. Artists of color are strongly encouraged to apply.
Selected artists will receive an honorarium and the Dougherty Arts Center will provide necessary supplies and resources. This is a great opportunity for artists to share their artistic skills, give back to their community, and gain professional development and teaching experience. To apply, please fill out and submit this form.
Collaborative Partnership Opportunities
The Dougherty Arts Center seeks to expand partnerships, build creative community and incubate emerging local performing artists and organizations. Past organizations who have collaborated with the DAC include University of Texas Movement Exchange, The Speak Piece Poetry Project, Austin Civic Wind Ensemble, The Mahogany Project, Trouble Puppet Theatre and more. 
Guest Artists
The Dougherty Arts Center is pleased to host Guest Artist classes in order to enrich and expand our programming. Our Guest Artists are Parks and Recreation Independent Contract Instructors who collect registration and payments directly from their students and pay the Dougherty Arts Center a percentage for facility use. If you are interested in becoming a Guest Artist, please read the Independent Contract Instructor Handbook for full details and email a Class Proposal to sarah.german@austintexas.gov