2021 Cadet Hiring Process
AFD is currently conducting the 2021 Fire Cadet Hiring Process.
Application Process - CLOSED
Written Exam
Qualified applicants will be invited to an assigned written test session.  Invitations will be sent to the email on your job application.  Testing is set occur over three separate dates.  Applicants will be scheduled for the written exam by their confirmation number.  Assigned test dates will be posted below by May 20th, 2021.  Applicants will receive individual emails with their assigned test date between May 15th and May 20th, 2021. 
Exam Day Details
Test Dates:  June 15, 16 and 17, 2021

What to Bring:  Email invitation with your Confirmation Number and valid current US Driver's License.
Exams will take approximately 4 hours.  YOU MUST BE IN LINE, AT THE TESTING SITE, BY THE TIME/DATE OF YOUR SCHEDULED EXAM IN ORDER TO PARTICIPATE.  DOORS LOCK PROMPTLY ON THE HOUR.
Downloadable Resources:
Structured Oral Process (SOP)
All applicants who took the Written Exam will be scheduled to participate in the Structured Oral Process (SOP).  Assigned test dates will be e-mailed to each candidate.  Print and bring the email with you to the appointment.
Dates:  tbd

Location: tbd
Further information about the Structured Oral Process can be posted on this web page by June 1, 2021.  
Veteran Preference Points
Austin Fire Department provides Military Veteran Preference Points to qualified Applicants.  Qualification for veteran preference points requires an Honorable Discharge and the submittal of a DD214 demonstrating at least 180 days of Active Duty Status. No other discharge status is accepted.
AFD will begin accepting DD Form 214 documents online for Military Veteran Preference Points between June through June 30th, 2021.  In order to be considered for the additional points, the applicant must provide a copy of their DD Form 214 (Member-4 or Service-2 pages)  that displays boxes 23 through 30.  Applicants must meet three (3) criterion to be eligible for the bonus points:
Electronic submission of a legible copy of the DD form 214 uploaded online AFD portal in electronic format (PDF, tiff, doc, jpg, etc..).  AFD will not accept paper copies through mail or hand delivery, or electronic copies provided outside of the AFD portal such as email.
Have an Honorable discharge. No other discharge status will be accepted.
Have serviced a minimum of 180-days of continuous active duty service in any branch/component of the US Military.  
Please complete and upload the Request for Military Veteran Bonus points DD214.
Please scan the following QR code with your smart phone camera to go to the form.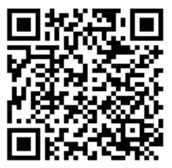 The deadline for submission of DD Form 214 is June 30, 2021.  Any submissions received after this date will not be accepted.
A list of submitted DD form 214 approved will be posted by July 20th, 2021.
 
Initial Rank Hiring List
Combined overall scores will be posted online by confirmation number.
 
2019 Cadet Hiring Process - Completed
Austin Fire Department has completed the 2019 Cadet Hiring Process.  Final Hiring Lists below will expire on July 15th, 2021. 
Questions?
All questions should be communicated via FireEmployment@austintexas.gov.
Applicants will receive a number of e-mails from this e-mail address.  Please be sure you take measures so that they get through to your inbox and are not flagged as spam or junk.
The Austin Fire Department (AFD) is an affirmative action and equal opportunity employer.  All qualified applicants will receive consideration for employment without regard to race, color, religion, sex, disability, age, sexual orientation, gender identity, national origin, veteran status, or genetic information.  AFD is committed to providing access, equal opportunity and reasonable accommodation for individuals with disabilities in employment, its services, programs and activities.  To request reasonable accommodation, email FireEmployment@austintexas.gov.