New Community Conversations in January 2021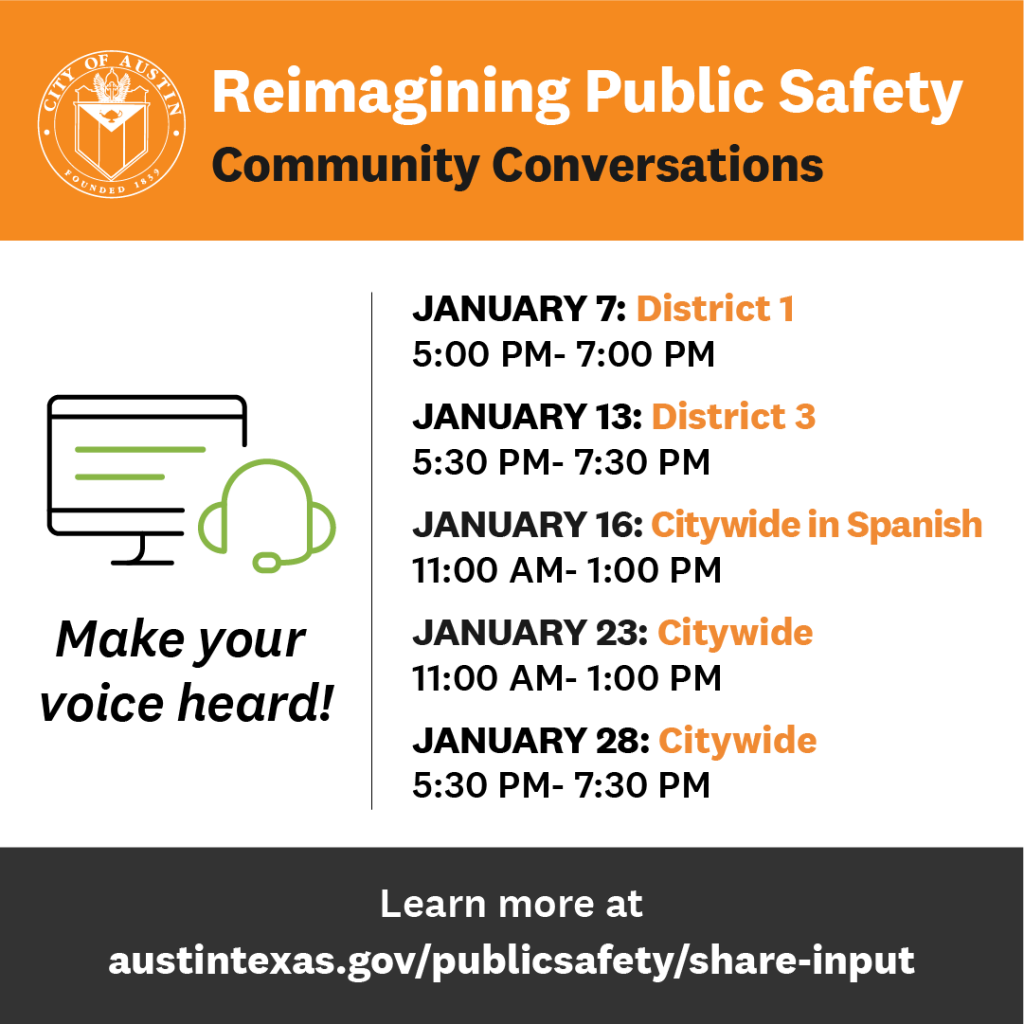 Several new community conversations have been scheduled for January. Incorporating resident input is critical on the path to creating a public safety service that works for all.
Community conversations are a great opportunity for residents to join the discussion about how public safety and the police should work in Austin. The meetings are conducted virtually via Zoom. Each session is facilitator-led and goes through a series of real-life scenarios in which the police may be involved.
The District sessions are for residents of that district, but the Citywide meetings are open to anyone who lives or works in Austin. The January 16th session will be conducted entirely in Spanish. While the other meetings are in English, they are interpreted in Spanish.
Please note that the January 20th Citywide session has been rescheduled to January 23rd at 11:00 a.m.
Council District 10 has added a community conversation for its residents, scheduled for Saturday, January 30th at 10 a.m. Please click here to RSVP.
Take advantage of these meetings to make your voice heard! If big meetings aren't your preference, there are several other ways to provide input.
Click here RSVP for a community conversation or to learn about other feedback options.