Online Programming Newsletter 03.2021.pdf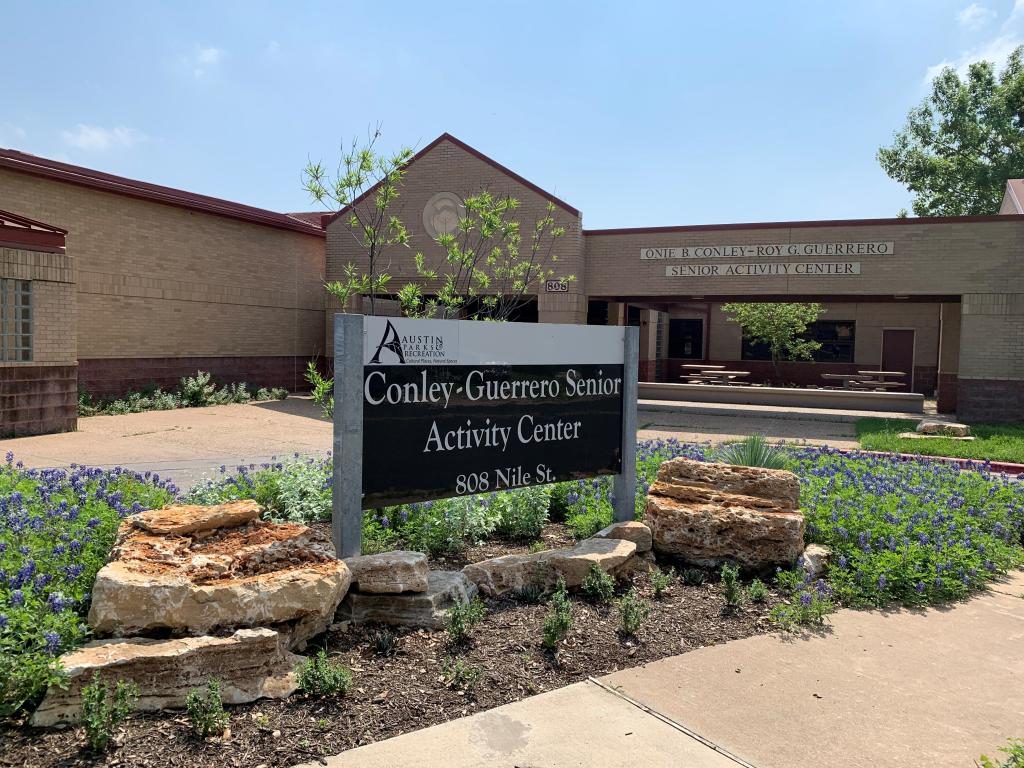 The Conley-Guerrero Senior Activity Center (CGSAC) functions as a recreation and special use resource facility for persons 50 years of age and older. The 26,000 square foot facility was the first to permanently house artwork provided through the City of Austin's Art in Public Places Ordinance. Facilities include a multi-purpose room for large groups and special events, exercise rooms with workout equipment, meeting rooms and a courtyard for members to enjoy the outdoors.
The center is a $2.2 million project built with funds from the City of Austin Capital Improvement Project. The building opened in June of 1988 and was named on behalf of two of Austin's most distinguished senior adult citizens - Miss Onie B. Conley and Mr. Roy G. Guerrero. For more than 50 years, both persons have dedicated their lives to the enrichment and betterment of the Austin community and its citizens.