The Recycle & Reuse Drop-off Center is open, by appointment only
The Recycle and Reuse Drop-off Center has reopened, by appointment only, following a temporary closure due to COVID-19 safety concerns. Austin/Travis County residents can schedule a drop-off time through the Austin Recycles mobile app or online. 
Masks are no longer mandatory. As a reminder, masks are an effective tool to prevent the spread of disease. We welcome and encourage the continued use of masks, particularly for those who are partially vaccinated or unvaccinated.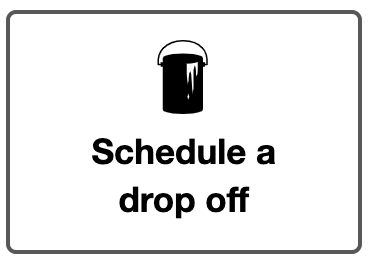 Look up your appointment details
Having trouble remembering when your appointment is? You should have received a confirmation email from us but you can always look up your drop-off appointments in the calendar portion of the Austin Recycles app or online by inputting your address.
---
 At the Recycle & Reuse Drop-off Center, you can drop off many items to be recycled, reused or safely discarded. You can also pick up free items to reuse yourself.
Most Recycle & Reuse Drop-off Center services are free to Austin/Travis County residents, but some services have a fee. Eligibility and cost information are listed with each service.