The 2040 Master Plan for Austin-Bergstrom International Airport (AUS) took 18 months to prepare and included forecasting, demand-capacity analysis, alternatives analysis and community involvement. Approved by Austin City Council and the FAA, the 2040 Master Plan serves as a roadmap to the future expansion and modernization of AUS. To learn more about development of the 2040 Master Plan, click here. 
While the 2040 Master Plan serves as a vision for the future of AUS, what will ultimately be constructed over the next 5-10 years is called the Airport Expansion Program.
COVID-19 Impacts to the Airport Expansion Program
Note: information about the Airport Expansion Program released prior to the COVID-19 event is now subject to change.
It was originally anticipated that contracts associated with the Airport Expansion Program would hit the street mid-2020. Now, it's anticipated that timing of some larger components of the program will shift; in addition, contracting opportunities likely will not be released as originally planned. Because we're still in the middle of the pandemic, it's too soon to know what those new timelines may be. 
Overall, we remain committed to executing the vision outlined in the 2040 Master Plan. Planning for the Airport Expansion Program is continuing. While we do anticipate some impacts to timing of the Program, we're also remaining flexible about opportunities we can execute sooner rather than later.
Runway to Opportunities 2020 Video Presentation:
In February, AUS hosted an educational event about the Airport Expansion Program and associated contracting opportunities for our community. A video of the presentation can be found below.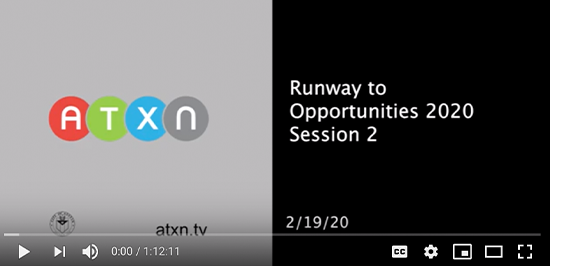 Runway to Opportunities information (subject to change):
Resources: