The City of Austin Communication & Technology Management Department and the Watershed Protection Department received a Best of Texas Award at the Digital Government Summit for their creation of a virtual reality (VR) tour of the Millennium and Wildflower caves.
The VR tour has been used at festivals, in classrooms, and on field trips when weather or physical challenges prevented people from entering the caves. The opportunity to experience these caves are no longer limited by time of day, transportation challenges or physical ability. This innovative tool expands the number of community members who can be reached with messages about our role in protecting Austin's groundwater. Start-up funding for this project was provided by the City of Austin's Innovation Office.
The tour can be viewed with VR equipment or from from any computer or smartphone. Visit www.atxwatersheds.com/VR-CaveTours to take the cave vr tours.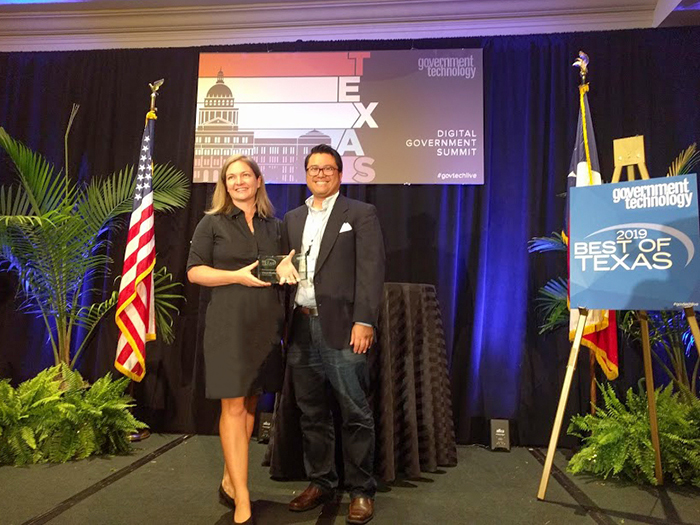 Jessica Wilson, Watershed Protection Department, and Marbenn Cayetano, Communication & Technology Management, accepted the award for Most Innovative Use of Citizen Engagement on May 30, 2019
For more information about City of Austin's award-winning Watershed Protection Department, visit the website, Facebook page, or Twitter feed.