The ATX+PAK Entrepreneurship Program is a U.S. Department of State funded initiative which connects entrepreneurs, investors, influencers, and educators in Austin's thriving startup community to their counterparts in Pakistan's emerging innovation ecosystem centered in Lahore to facilitate sustainable economic growth.
ATX+PAK currently offers two programming tracks.
---
Global Market Access Program (GMAP)
---
An advanced business development program designed to identify ten (10) high performing Pakistani companies ready to scale up their business at home while expanding their operations internationally, with a particular focus on U.S. markets as part of a strategy to achieve long-term economic sustainability.
Ten GMAP finalists were selected in May 2019 following  a nationwide recruitment effort and three-day business expansion bootcamp conducted by Capital Factory and Innovation District 92. Read more about the finalists and their selection process here.

---
Fashion Forward Initiative
---
Designed to facilitate new commercial opportunities and creative partnerships for textile manufacturers, fashion designers and fashion related startups in the U.S. and Pakistan to drive an increase in import/export activity.
Creative Import-Export Opportunity Tours
The first Fashion Forward Initiative Delegation to Austin took place July 10 to July 20, 2019.  You can find information about the participating brands and their activities in Austin here.
The first Fashion Forward Delegation to Pakistan took place in November 2019. Watch the video to experience their journey.
ATX+PAK Shop South Asia
The City and Fashion by Texas create  unique retail experiences that showcase fashion brands, textiles, artisan accessories and craft goods from Pakistan in a prime retail locations in  central and Austin. The 2019 Shop South Asia experience took place  July 13 to August 1 at  Lure by Y&F.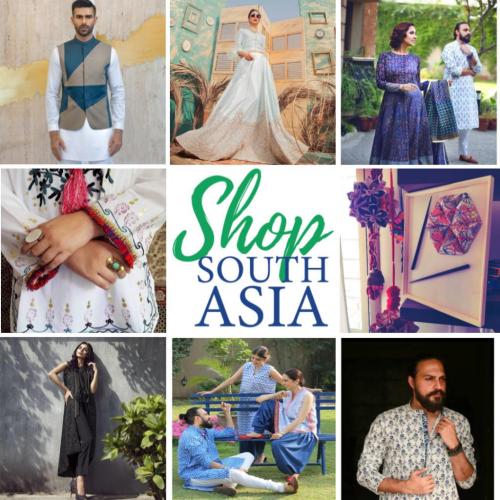 ---
How ATX+PAK Started
---
The program launched in 2015 with the ATX+PAK Launch initiative which focused on capacity building for early stage startups.
Watch: An inside look at ATX+PAK Launch
ATX+PAK programming and activities reached more than 2,000 innovators in Pakistan and exceeded its benchmark goals with several major achievements including:
Increased Investment
•72% of ATX+PAK Launch participants have raised more than 1.3 million dollars in funding.
•Announcement of a $20 million Austin based venture fund dedicated to investing in Pakistani startups.
•$3 million commitment to the Pakistan venture fund by the Punjab Information Technology Board, facilitated by negotiations between the City of Austin, 1839 Ventures,and the Government of Punjab.
Increased Creative & Business Collaboration
•Six companies in Austin and Lahore have entered into commercial partnerships all of which are generating revenue.
•Launch of "The Mix", Pakistan's first innovation, arts, and culture convergence conference inspired by Austin's SXSW conference.
•Three Austin based startup incubators/accelerators established entrepreneurship education partnerships with the Information Technology University's Plan9 Incubator and PlanX Accelerator.
•The City of Austin and Punjab Information Technology Board formally entered a Science City partnership to facilitate and promote increased commercial trade and cultural programming between Texas and Pakistan.
The Austin Experience for Entrepreneurs