Elizabeth (Lizzie) Johnson Williams
Elizabeth (Lizzie) Johnson Williams was born in 1840 in Missouri and moved with her family to Texas in 1844 where her parents settled in Hays County and founded the Johnson Institute, a private school. She earned her degree in 1859 from the Chappell Hill Female College in Washington County and returned to the Johnson Institute to begin her teaching career, later establishing her own primary school in Austin. She also taught at Lockhart, Pleasant Hill School, Parson's Seminary in Manor, and Oak Grove Academy in Austin.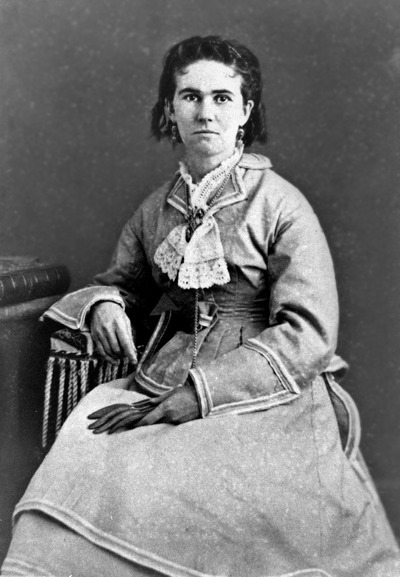 And though teaching was her main career, also worked as a bookkeeper for prominent cattlemen and investors, including George W. Littlefield, William H. Day, and Charles W. Whitis. While working in this business she realized that there was a great deal of money to be made in the cattle industry. So, in 1871 she registered the cattle brand 'CY' under her own name and promptly purchased land in Hays County.
When she married Hezekiah Williams in 1879 she did so with a prenuptial contract that kept her land, cattle, and financial affairs in her own name and under her own control. And while much of the land that was acquired after the marriage was in her husband's name, she is thought to have been the controlling influence of the business dealings. In fact, when they rode the Chisolm Trail together, they each drove their own herds. And while she was not the only woman to drive the cattle trail, she was the first to do it with her own cattle under her own brand.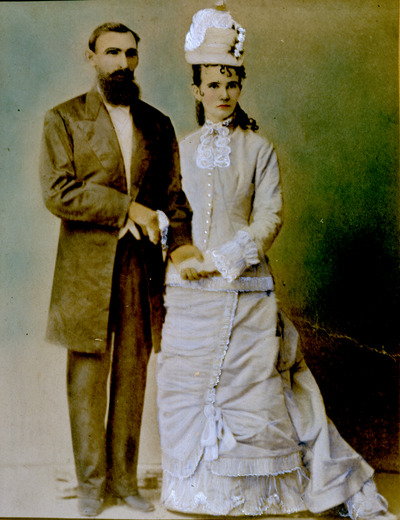 Hezekiah may have transferred his property to Lizzie in 1896, but the paperwork was not filed and recorded his health began to fail many years later. After he died in 1914, Lizzie became reclusive and was seen as an eccentric. Because she developed a reputation for being miserly and often appeared impoverished, it came as a surprise to many that when she died in 1924 that she was worth a quarter of a million dollars and had property in several counties.  
Now buried in Oakwood next to her husband, Lizzie William's impact on Texas and Women's History  is undoubtable and she was inducted into the National Cowgirl Hall of Fame and Museum in 2013.