The Recycle & Reuse Drop-off Center is open, by appointment only
Beginning on Tuesday, March 9, 2021, the Recycle and Reuse Drop-off Center has reopened, by appointment only, following a temporary closure due to COVID-19 safety concerns. The center will resume its acceptance of hard to recycle items such as Styrofoam and plastic film, as well as household hazardous waste. Austin/Travis County residents can schedule a drop-off time through the Austin Recycles mobile app or online. Face coverings are required and social distancing must be maintained by all visitors.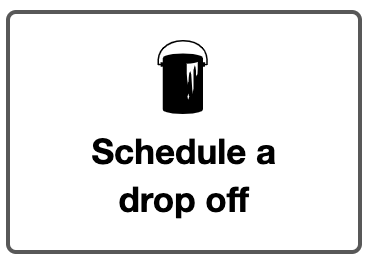 _____________________________________________
 At the Recycle & Reuse Drop-off Center, you can drop off many items to be recycled, reused or safely discarded. You can also pick up free items to reuse yourself.
Most Recycle & Reuse Drop-off Center services are free to Austin/Travis County residents, but some services have a fee. Eligibility and cost information are listed with each service.