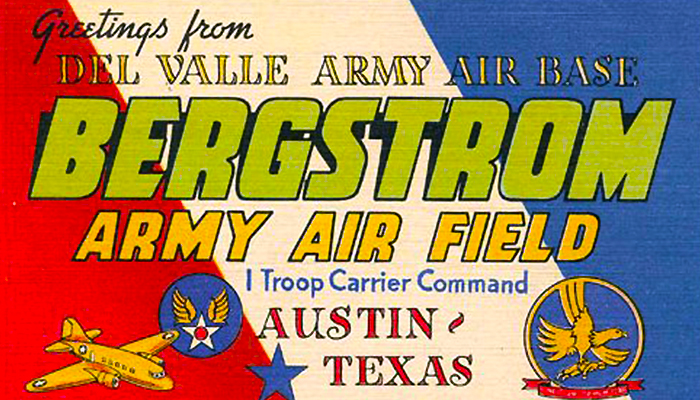 Robert Mueller Municipal Airport  |  Runways Named for Distinguished Politicians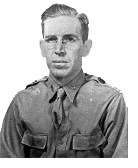 John August Earl Bergstrom:
Dec. 8 1941, Capt. John August Earl Bergstrom, 34, was serving as an administrative officer with the 19th Bombardment Group, at Clark Field in the Philippines was killed.  A graduate of Texas A&M University, Capt. Bergstrom was the first native Austinite to be killed in action during World War II. At the urging of his former employer, Austin National Bank, Lyndon B. Johnson, who at the time was a member of the U.S. House of Representatives from Texas's 10th District, prevailed upon the U.S. Army Air Force to rename a base recently opened in Austin after its fallen son.
On March 3, 1943, the Del Valle Airfield was officially renamed the Bergstrom Army Airfield. When the Air Force split from the Army to become its own military branch in 1948, the base was renamed Bergstrom Air Force base. It would have this name until it was decommissioned in the early 1990s, with all military aviation ceasing in 1995, after more than 50 years of faithful service.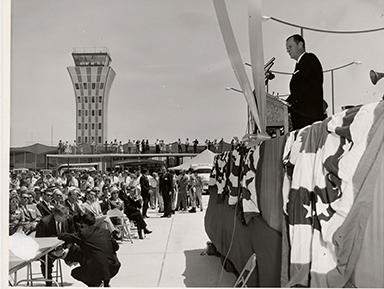 ABIA stands on the foundations of the base named after Capt. Bergstrom some 70 years ago. Opening in 1999, Austin-Bergstrom International Airport carries on the legacy of Bergstrom Air Force Base.
Adventurer Cal Rodgers started it all by landing "Vin Fiz," a Wright Brothers biplane, in 1911 while undertaking a transcontinental flight. He landed in a Ridgetop subdivision field in the vicinity of 51st and Duval.
In 1917, U.S. Army DeHaviland biplanes practiced take-offs and landings at Penn Field, a small dirt strip south of St. Edward's University, Austin's first landing field, named for the first pilot from Central Texas to lose his life in WWI aerial combat.
Austin's First Airport - Robert Mueller Municipal Airport
In the late 1920s, Austin City Council requested that the Army Corps at Kelly Field in San Antonio send a pilot over Austin to identify a suitable site for a municipal airport. Claire Chennault, who later became famous with the World War II "Flying Tigers," recommended Matthews farm tract four miles NE of downtown Austin. This became Robert Mueller Municipal Airport, owned by the City of Austin and honoring a City Council Member who died while in service. Officially dedicated on October 14, 1930, the main terminal building was dedicated on May 27, 1961, then expanded in 1983. The east terminal was dedicated in April 1990. The Federal Inspection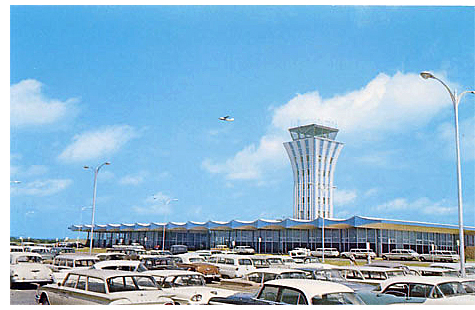 Station, located near the terminal, was completed in 1995.
Like many older airports, Mueller was on the outskirts of town in1930. Austin's population grew rapidly, becoming a high tech hotspot and flights into the city increased substantially. Mueller sat landlocked on 711 acres in the middle of Austin, with urban growth on all sides.
Bergstrom Air Force Base becomes Austin-Bergstrom International Airport
Eight miles from the Capitol was Bergstrom Air Force Base, slated for closure in 1990 by order of Congress, still a fully operational military facility. When the Base Realignment and Closure Commission finally decided to decommission it, the land was returned to the City of Austin. In May 1999, Robert Mueller Municipal Airport was closed and Austin-Bergstrom International Airport (ABIA) opened May 23, 1999. ABIA was the first airport be built under the Base Realignment and Closure Commission. What might have been an economic blow, not to mention the ongoing problem of caring for an abandoned military facility, had been averted. As Mayor Kirk Watson said at the time, "Austin turned lemons into lemonade."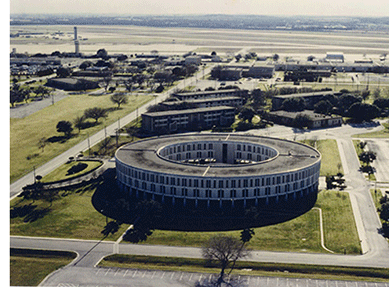 COA officials pledged that no tax dollars would be used to build Austin-Bergstrom International Airport. Even though the City of Austin owns the facility, the airport is not supported by the City's general fund. The people and businesses that use the airport pay the entire ongoing budget. Any revenue generated from the airport goes back into its operations, covering its operating expenses.
Runways Named for Distinguished Politicians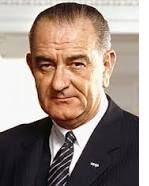 In 1999, the Austin City Council dedicated the West Runway (17R/35L) to the late President Lyndon Baines Johnson, a Texas native.
LBJ, a colorful character, frequently visited his Johnson City ranch by landing at Bergstrom.  Before his visits, base personnel would paint all the dead grass green visible from the runway and Presidential Boulevard.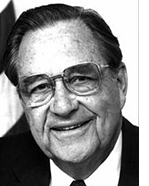 The East Runway (17L/35R) is dedicated to former Congressman J.J. "Jake" Pickle.
Throughout three decades in Washington, he never lost touch with the home folks, returning to Austin weekly, and during political campaigns - which he loved - two or three times a week. Because of the frequency with which Jake traveled, whichever airline he flew was dubbed "the Pickle Special.