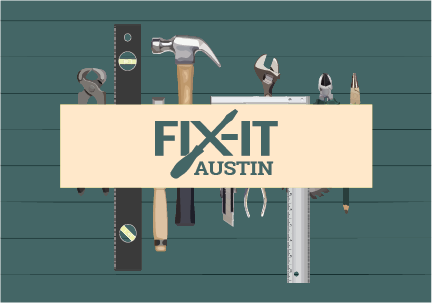 Fix-It At Home! 
Fix-It At Home! is an online repair workshop series, a part of Fix-It Austin, that will teach Austinites how to repair household items and learn other useful skills from the comfort of their own home. Classes will be hosted throughout the summer and will range from learning how to sew by hand (or by machine), to repairing a bike or household appliance. All classes are interactive and taught by a local instructor. Please note: To attend Fix-It At Home, you must have access to a computer and internet connection.
---
Fix-It At Home! class schedule:
Monday, July 20, 4-5 p.m.
Sewing: Basics By Hand
Age: 12+
Meet the Instructor: Maria Patterson is a professional seamstress for Stitch Texas and has 10+ years of experience in the industry. She hopes to empower people with sewing skills that keep items out of the landfill.


<iframe width="560" height="315" src="https://www.youtube.com/embed/NbW2s7ikI5M" frameborder="0" allow="accelerometer; autoplay; encrypted-media; gyroscope; picture-in-picture" allowfullscreen></iframe>