The Zilker Botanical Garden is ideally located in the center of Texas' capital city. The gardens are on parkland that is magnificently endowed by nature with handsome trees, natural grottoes and aquatic features that have been integrated into a design of spectacular beauty and tranquility.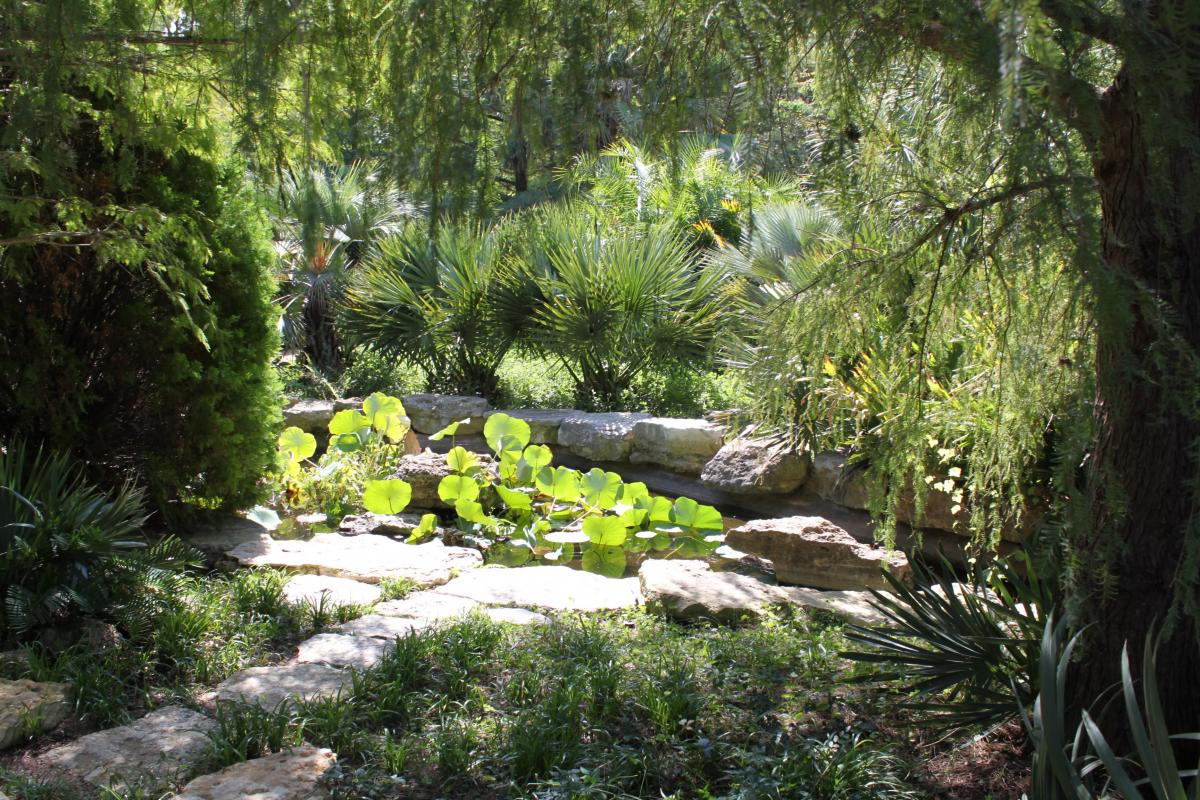 Virtual Tour
Participate in an innovative Virtual Tour of the Zilker Botanical Gardens for use on phones, tablets, and computers which is available in both English and Spanish. Click on either version for a guided tour of our featured gardens:

This is a large download, you may experience delays. Please let us know your experience and we will work to make this exciting new educational guide to our gardens more user friendly. We also would like to know how the information was helpful to you as well as what information you would like in future. Email Us: info@zilkergarden.org
Featured Gardens:

Admission and Hours
| | |
| --- | --- |
| Adults | $3 |
| Austin Resident Adults | $2 |
| Seniors age 62 and over | $1 |
| Children age 3-12 | $1 |
| Children under age 3 | free |
Cash or check only, please.
The Garden is open year-round, and closes only on the following holidays and Zilker Park Events:
New Year's Day, 4th of July, Thanksgiving, Christmas Eve, and Christmas Day, Zilker Kite Festival, and ACL Music Festival and any other events that close road access through Zilker Park.
Garden hours are 9:00 am - 5:00 pm, last entry at 4:30pm. Effective Sunday, November 5th
Garden Rentals
Zilker Botanical Garden is a lovely setting for your event! Weddings, parties, memorial services, corporate retreats and other events may be held at the Garden, and multiple spaces are available for rental indoors and out. For more information about Garden rentals, please contact the Garden Events office at (512) 477-8672 x 11.
Resources