THE PEOPLE'S GALLERY 2020 CALLS FOR ARTWORK HAVE BEEN EXTENDED!
Deadline is 5:00 PM, October 27th, 2019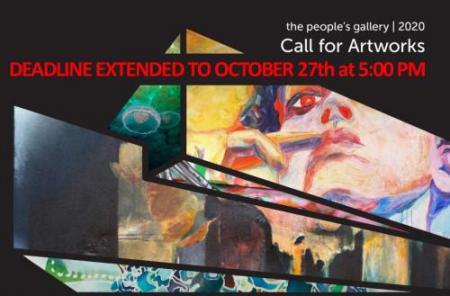 The City of Austin seeks two and three-dimensional artworks in any medium from Austin-area visual artists, galleries, or visual arts organizations for the upcoming 2020 People's Gallery Exhibition, which will be on view from February 2020-January 2021.  Spanning the first three floors of Austin City Hall, the gallery is designed to showcase the work of local and regional artists, and to encourage public dialogue, understanding, and enjoyment of visual art. The program's goal is to present a series of exhibitions that reflect the artistic excellence and cultural diversity of Austin, and to promote the City's cultural and economic initiatives.
This year, in addition to our standard application, we are pleased to announce the return of our additional call, "Install at City Hall". For this application, artists may propose site-specific installations for the Mayor's second floor stairwell in City Hall.  The total project budget is $3,000 and must include insurance, materials, installation and deinstallation.
Eligibility
Eligibility extends to artists 18 years or older, who reside or work in one of the following Austin-area counties:  Bastrop, Blanco, Burnet, Caldwell, Hays, Travis or Williamson.
Guidelines
Guidelines for the People's Gallery Exhibition program may be found here.
How to Apply
We are now accepting submissions of all mediums, including media arts applications. Deadline is 5:00pm, October 27th, 2019.  You may submit up to five artworks per call, and it is always free to apply!
To apply for either or both calls, visit cityofaustin.submittable.com.
For application information, click here.
Have questions? Email peoplesgallery@austintexas.gov, or call (512) 974-6456
Like us on Facebook to keep up-to-date on meetings, events, and more.