AARC Community Art Exhibit Program
The AARC's Community Art Exhibit Program displays artworks year round that celebrate the diverse and dynamic cultural heritage, history, identity and creativity of Asian American Pacific Islanders. Exhibits are displayed on a quarterly schedule.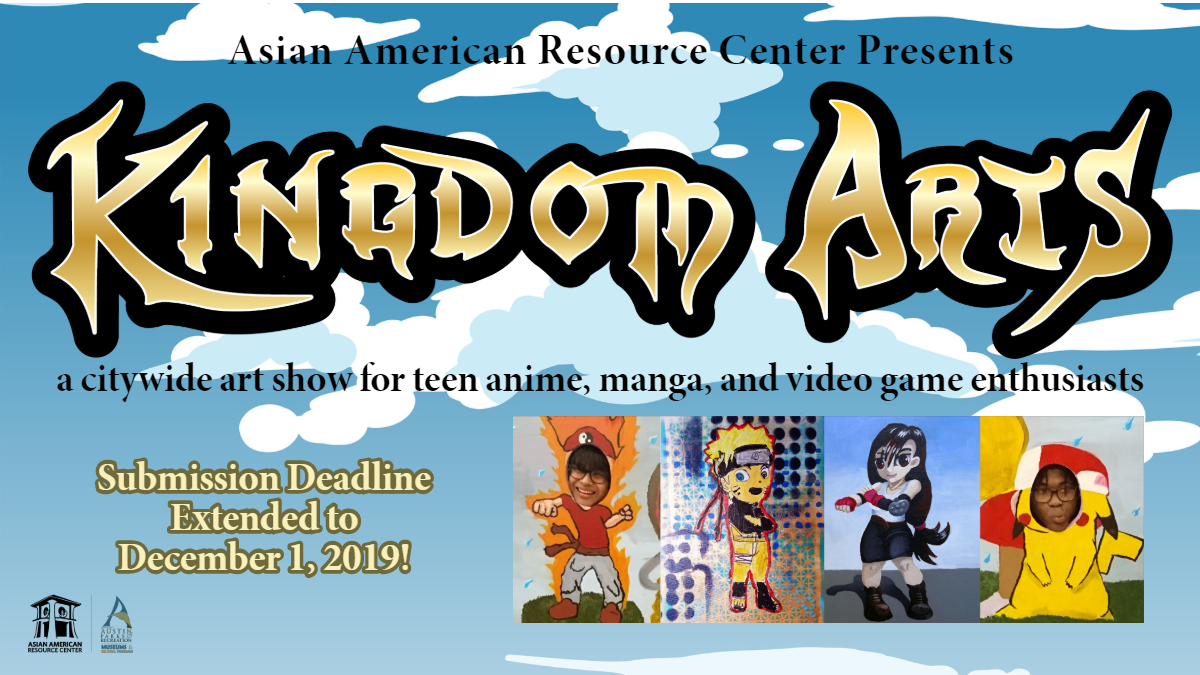 The Asian American Resource Center invites teen anime, manga, and video game enthusiasts to participate in a citywide art show that celebrates this popular genre originating from Asia. From cosplay to original artworks, Kingdom Arts aims to provide a space for youth ages 12-19 to share artwork inspired by anime, manga, and video game culture. The exhibition title Kingdom Arts pays homage to the groundbreaking video game series Kingdom Hearts, which crossovers story lines from popular Disney characters with protagonists from Final Fantasy, a well-known Japanese video game series from Square-Enix. The AARC is currently accepting 2D media, cosplay photography, short films, and animation for the exhibition.
Selected works will be displayed at the AARC from January 10 to March 28, 2020.
To learn more about Kingdom Arts, please contact Rachel Stewart Chhabra, Exhibit Specialist, at Rachel.Stewart@austintexas.gov or call 512-974-1697.
The deadline for submissions: December 1, 2019. Click here to apply for Kingdom Arts. 

Current Exhibits 
Colours of Life: An Indian Perspective | Shruti Mehta
Pink Lotus | Marcella Kourkova
Everything that Matters | Monica Mohnot, Neelu Amar, Shikha Joshi, Meena Matocha, Meena Matai

Abstractions of AVAFest & Barong Hazmat Suits Lynn Berry, Elise Maynor, Cat Chiu Phillips, Amanda Saint Claire, Douglas Shaw Elder, Nick Watson (Austin Veteran Arts Fest)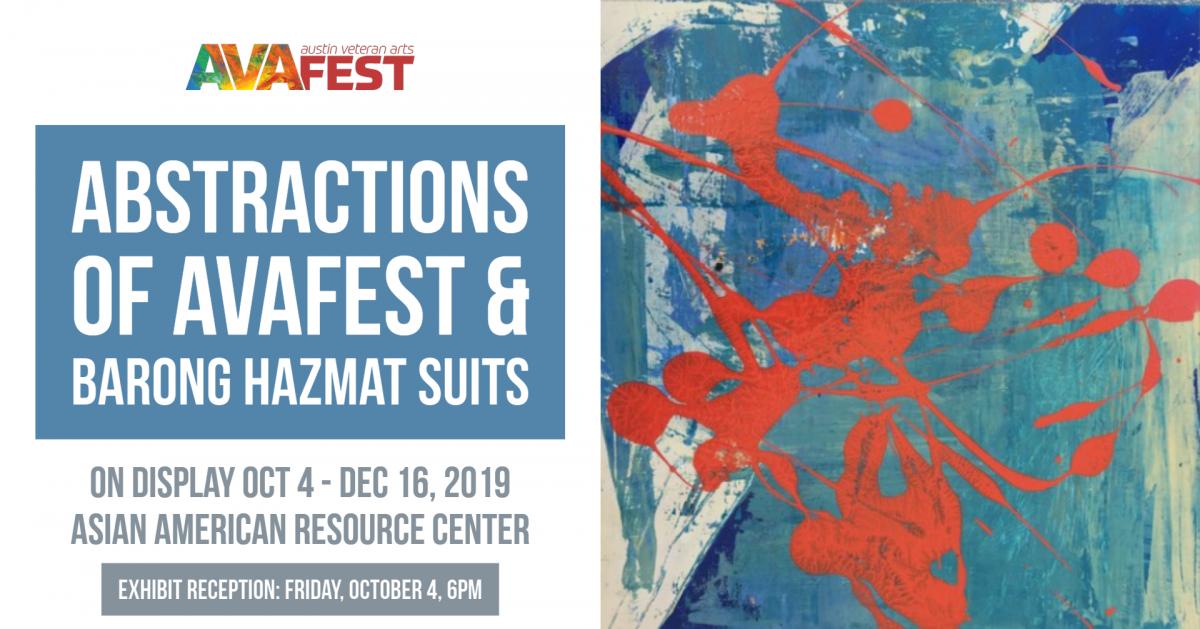 Abstract works of art by Veteran artists in the south hall gallery as well as an installation piece by family member Cat Chiu Phillips in the foyer display case. This exhibition is presented by Austin Veteran Arts Festival (AVA Fest), which emphasizes alternative healing methods for veterans through art. Learn more about AVA Fest at avafest.org.


Prayer Phone
Zen Garden | Semi-Permanent Art Installation
Prayer Phone, a handmade altar with a disconnected phone, is an invitation to the public to "call" their deceased loved ones while giving offerings and prayers. This project reflects a common custom of many Asian traditions: commemorating ancestors and venerating the spirit world.
Two essential elements compose this installation. The old fashioned phone is a symbolic artifact that represents humanity's desire to connect and communicate with others. Its historic form evokes passage of time. By contrast, the spiritual act of lighting incense symbolizes the following: sacredness when the element of air is ignited, purification of the environment's energy, and blessings in return for offerings. These two elements combine to help connect the earthly to the heavens.
This project is inspired by an episode of This American Life featuring stories about Telephone of the Wind in Otsuchi Town, a small seaside town in northeastern Japan. An iconic English telephone phone booth connected to nowhere was repurposed, and people began "calling" family members lost during the tsunami caused by the 2011 Great Japan Earthquake. Telephone of the Wind became a public space for people to grieve for their lost loved ones. In response, Prayer Phone shares in the deep tradition of respecting spirits and coexisting with entities beyond the physical realm, as well as providing a physical space and an outlet to feel connected with the departed.
Helpful Documents and Links
This is a child page of::