January 29, 2019
to
May 28, 2019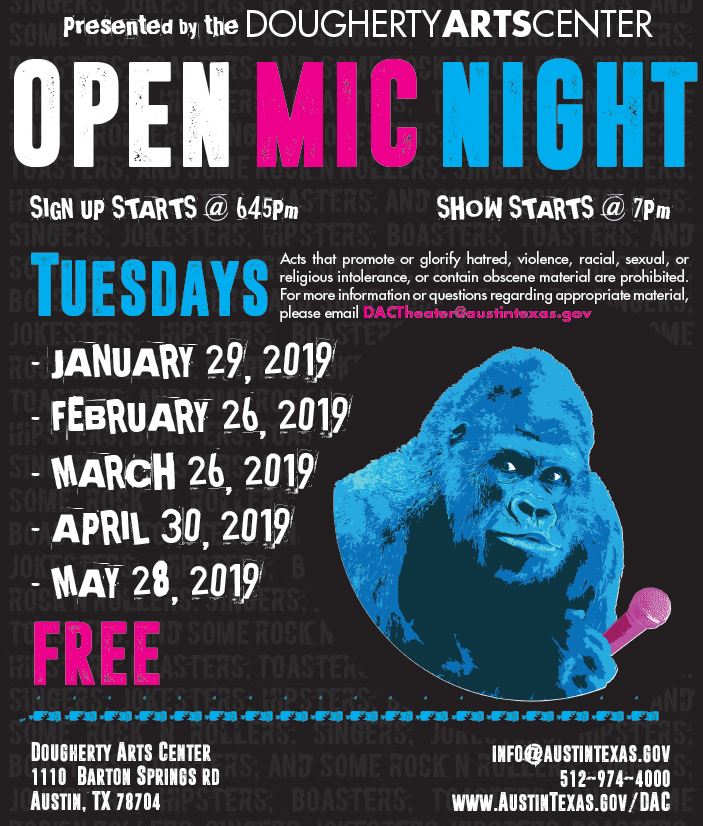 Open Mic Night @ The DAC is back!
Bring your voice, poetry, beats, moves, jokes, ribbon dancing and skating poodles! Show off what you are made of, or sit back and enjoy the entertainment as fellow Austinites take the stage. Coffee bar included.
Sign up for performances will begin at 6:45pm, show begins at 7pm and run until there are no more participants.
Acts that promote or glorify hatred, violence, racial, sexual, or religious intolerance, or contain obscene material are prohibited. For more information or questions regarding appropriate material, please email DACInfo@austintexas.gov