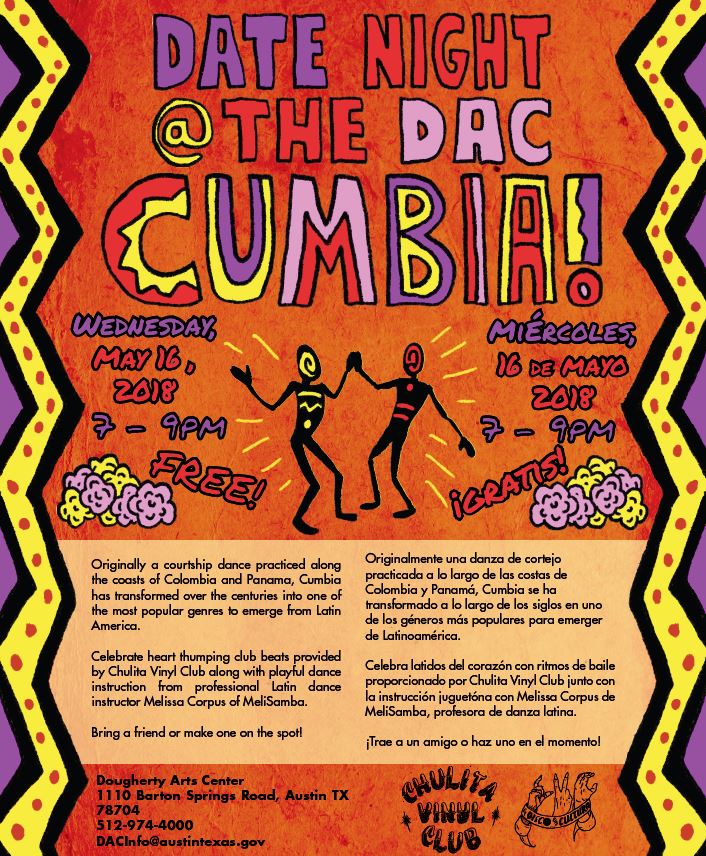 Originally a courtship dance practiced along the coasts of Columbia and Panama, Cumbia has transformed over the centuries into one of the most popular genres to emerge from Latin America.
Celebrate heart thumping club beats provided by Chulita Vinyl Club along with playful dance instruction from professional Latin dance instructor Melissa Corpus of MeliSamba.
Bring a friend or make one on the spot!
Originalmente una danza de cortejo practicada a lo largo de las costas de Columbia y Panamá, Cumbia se ha transformado a lo largo de los siglos en uno de los géneros más populares para emerger de Latinoamérica.
Celebra latidos del corazón con ritmos de baile proporcionado por Chulita Vinyl Club junto con la instrucción juguetóna con Melissa Corpus de MeliSamba, profesora de danza latina.
¡Trae a un amigo o haz uno en el momento!