The Smoking Ordinance prohibits smoking in most public places and work places unless listed as an exception in the Smoking Ordinance.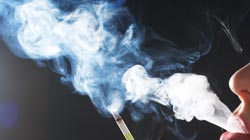 The Environmental Health program is responsible for enforcement of Austin's Smoking in Public Places and Minor's Access to Tobacco ordinances.
To report a smoking violation in the City of Austin, call 3-1-1 or use this form.
To borrow signage for Smoke and Electronic Cigarette-Free Events, send an email with the subject line "Smokefree Event SIgnage Borrowing Request"
If you feel an inspection issue, complaint investigation, or surveillance finding has not been satisfactorily addressed, please do not hesitate to contact the Environmental Health Services Division (EHSD).  You may request a second opinion about your concerns directly from a Supervisor or Manager.  Our office phone number is 512-978-0300 and we may be reached between the hours of 7:45 AM to 4:45 PM Monday thru Friday.