The Dougherty Arts Center (DAC) has been home to local, national and international performing artists since 1978. Bring your next film festival, dance recital, live concert of staged performance to our stage, or use our free creative space rehearsal rooms for your auditions, production meetings, workshops and rehearsals.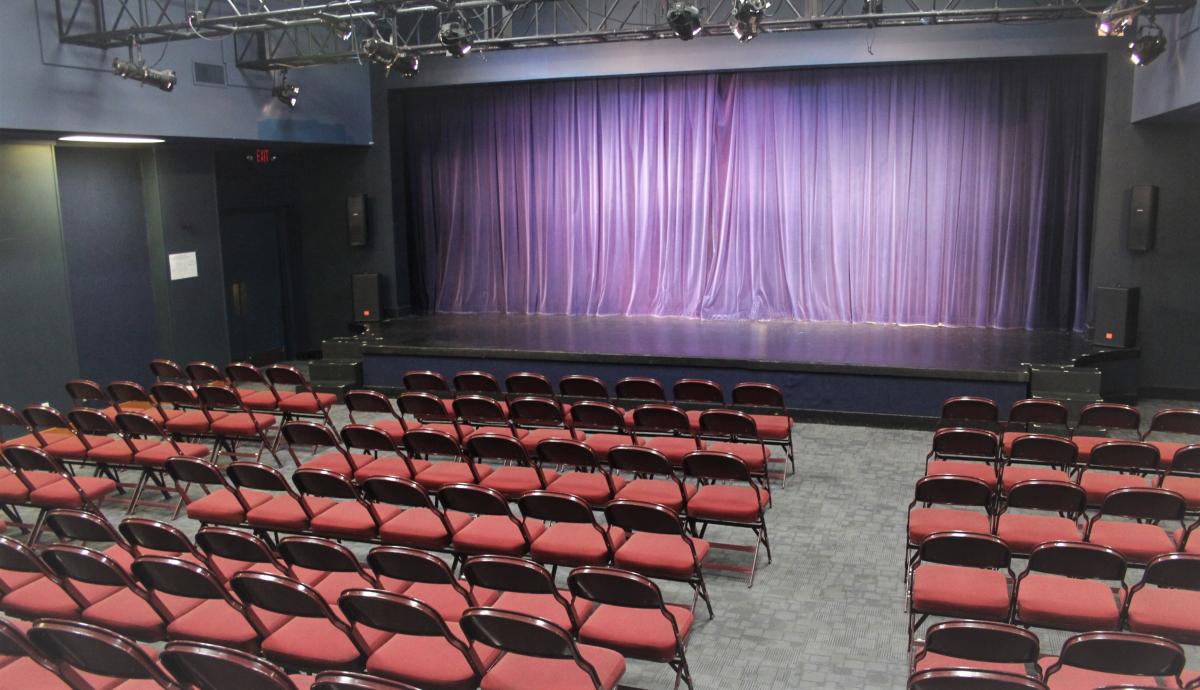 We will begin accepting reservation requests for 2020 on April 15, 2019 at 10am.  You may download and complete a reservation request (below) and submit it either via email, mail or in person. All submitted requests will be time stamped and processed in the order they are received. Requests sent via mail will be processed by the date they are received. Application received prior to 10am on April 15 will not be reviewed. Approval of your reservation request will be determined based on the availability of the space and the Dougherty's ability to accommodate your needs.

Rental Spaces
Click on the links below for more information about the theater and the no-cost Creative Space Rooms.   

Rental Fees and Forms

Availability Calendar
To see if the dates/times you would like to request space are available, check our availability calendar below! Current reservations are listed in this calendar only by the room they have reserved and the time frame of the reservation, not by their organization name.You cannot reserve space directly through the online calendar, nor does this calendar gaurentee that space is available. It should only be used as a guide to assist you prior to completing  any/all required request forms. 

Rental Inquiries and Reservations
Lucy Miller-Downing, Theater and Event Coordinator
Lucy.Miller-Downing@austintexas.gov
512.974.4045

Frequently Asked Questions

Helpful Documents and Links