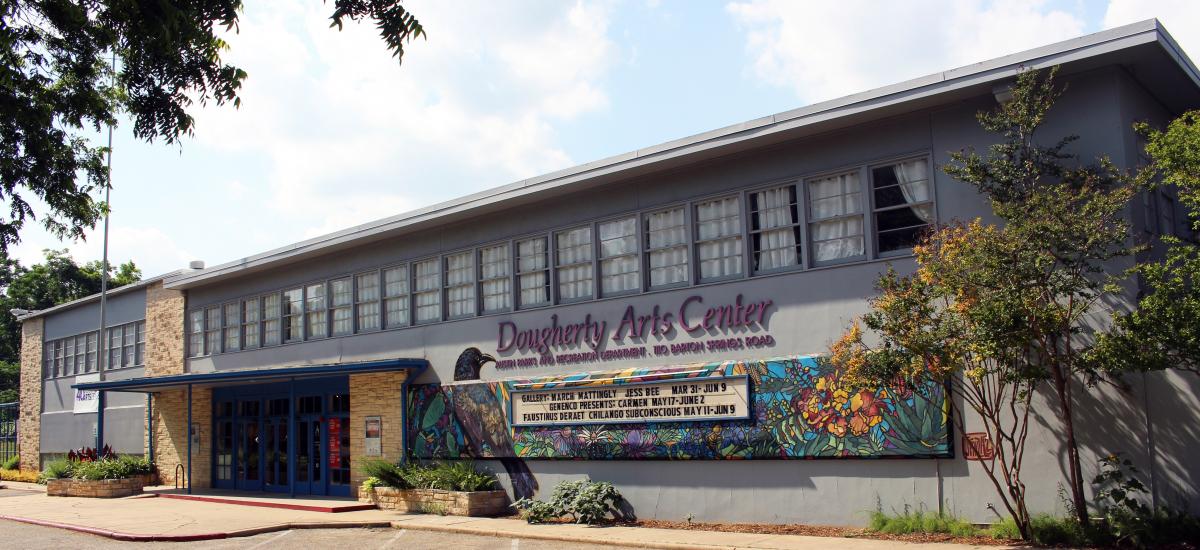 The DAC has been home to local, national and international performing artists since 1978. Bring your next film festival, dance recital, live concert of staged performance to our stage, or utilize our free creative space rehearsal rooms for your auditions, production meetings, workshops and rehearsals.
Austin artists – are you in need of a creative space? The City's new Artist Access Program provides free or low-cost rental of space within the Austin Parks and Recreation Department's Cultural Centers. Space can be used for rehearsals, performances, workshops, or to create smaller works of art. Applications are ranked by an impartial panel made up of professional, Austin-based artists using an established criteria. Rehearsal time is free, and performance space is rented at a reduced rate of $1 per ticket sold. Applicants are asked to provide a free educational program enhancement for the public. Apply today and learn more at austintexas.gov/artistaccess.

Rental Spaces
Click on the links below for more information about the theater and the no-cost Creative Space Rooms.   

Rental Fees and Forms

Rental Inquiries and Reservations
Lucy Miller-Downing, Theater and Event Coordinator
Lucy.Miller-Downing@austintexas.gov
512.974.4045

Frequently Asked Questions

Helpful Documents and Links