The mission of the Asian American Resource Center (AARC) is to provide spaces, services, resources, and programs through an Asian American Pacific Islander perspective. The vision is to empower Austin's diverse communities through cultural understanding and life-enhancing opportunities.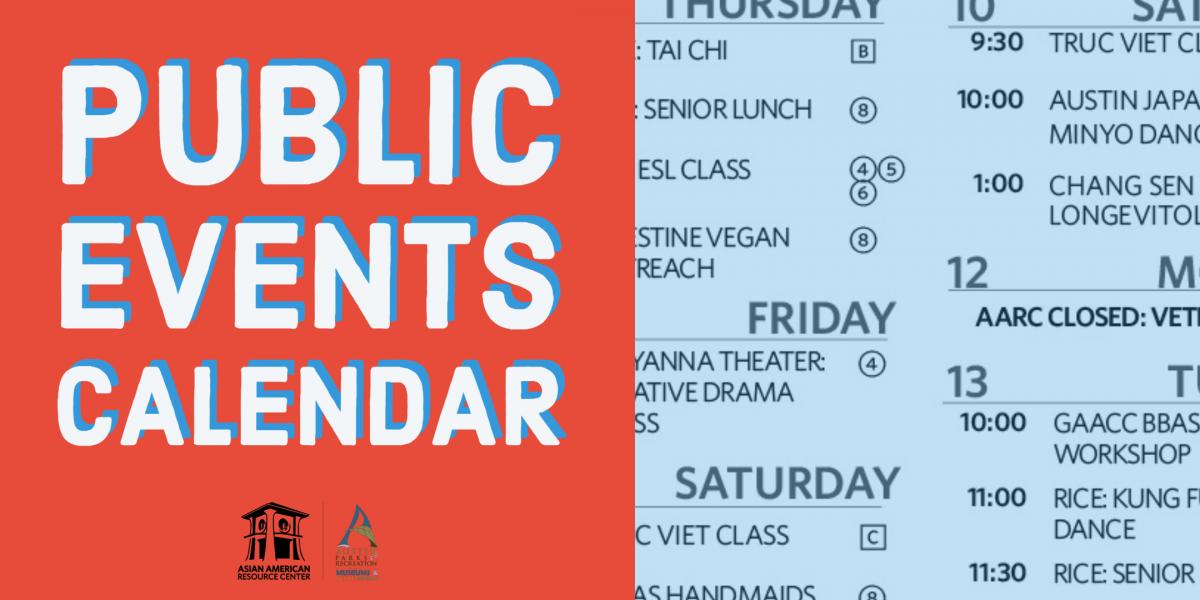 The AARC public events calendar provides a listing of events scheduled at the AARC. Only AARC sponsored events, confirmed rental events, and public reservations are listed on the event calendar. Click here for the March 2019 calendar. 
The AARC has a weekly newsletter! Click on the links below for the latest issues: 
Spring Break at the AARC: Moana: Crafts and Screening - Wednesday, March 20, 1-4pm  
This spring break, join us as we explore Polynesian culture by hearing ancient myths, making crafts, and watching Disney's Moana! $3 per child, ages 6-12. Register online at austintexas.gov/parksonline.
Enjoy eight weeks of camps that explores creative expression through mindfulness practice with an Asian American Pacific Islander cultural lens. From creating tasty foods with Artful Cooking to making relaxing harmonies with Meditative Sound, families will have the option to pick and choose weekly camp sessions that suit busy summer schedules. Click here for more information. Update: Camp slots are now full. Waitlist available at austintexas.gov/parksonline Ages: 6 - 10.
The Asian American Resource Center (AARC) offers a quarterly rotating Community Exhibit Program for local artists to display work that explores the Asian American Pacific Islander (AAPI) perspective.  Click here for more information. Applications due April 28, 2019.

Click here for the latest information concerning Asian American Resource Center Master Plan Update.
RICE is a program designed to address the intergenerational wellness and education needs of Austin residents, with particular focus on the underserved Asian American Pacific Islander community. Click here for this month's senior meal and activities schedule.