The final adopted Austin Strategic Mobility Plan document and maps are now online. On April 11, City Council unanimously adopted the ASMP, incorporating amendments from staff and recommendations from boards and commissions. Staff have now incorporated these changes, and the final plan is available to read.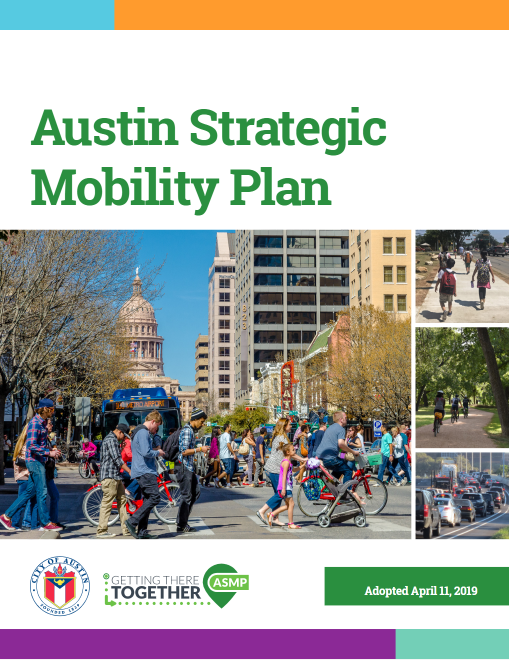 City Council also passed amendments regarding several ASMP maps. These maps have now been updated and are available online. The maps reflect the different transportation systems within the ASMP. If you are interested in the geospatial data composing the maps, they are available for download from ArcGIS online.
Recognition for the ASMP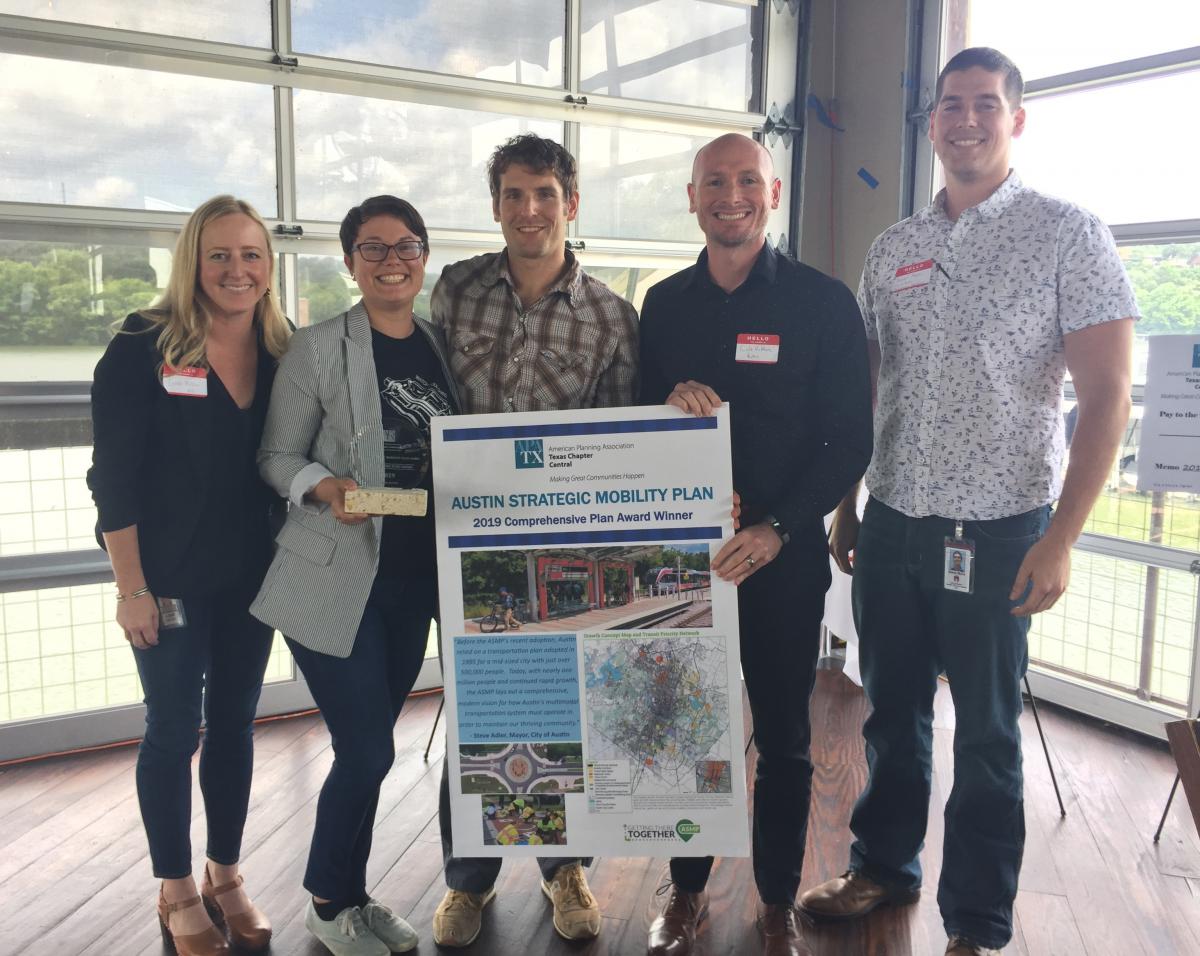 The ASMP team is proud to have won the "2019 Best Comprehensive Plan" award given by the Central Texas section of the Texas Chapter of the American Planning Association. The plan was recognized for its originality, innovation, quality, public engagement process, path to implementation, and promotion of planning in the region. The ASMP could not have accomplished this without the insight, feedback, and help from the many community members who helped develop this plan.
Connect with the ASMP team
Although the ASMP has been adopted, there's still work to be done! The ASMP team will continue to be in the community discussing transportation issues, learning about local transportation challenges, and discussing the ASMP as adopted by City Council. Find the ASMP team at the following event:
District 7 Town Hall
Northwest Recreation Center, 2913 Northland Dr.
Tuesday, June 11, 6:30-8 p.m.
Check back for more opportunities on the Get Involved page or request a presentation from the team by filling out the presentation request form or emailing ASMP@austintexas.gov.
Thank you for contributing to the ASMP
Austin Transportation would like to thank the community for their invaluable feedback these past couple of years. As a community plan that will impact Austin's transportation future for the next 20 years, the participation and input of the community were critical to the plan's formulation. Your input is the foundation of the ASMP, and the ASMP team is thankful for your thoughtfulness and participation throughout this process.