You are here
City of Austin
---
FOR IMMEDIATE RELEASE
Release Date:
Feb. 28, 2019
Travelers flying through Austin this spring will have new gates, concessions and a few other changes awaiting them at the airport.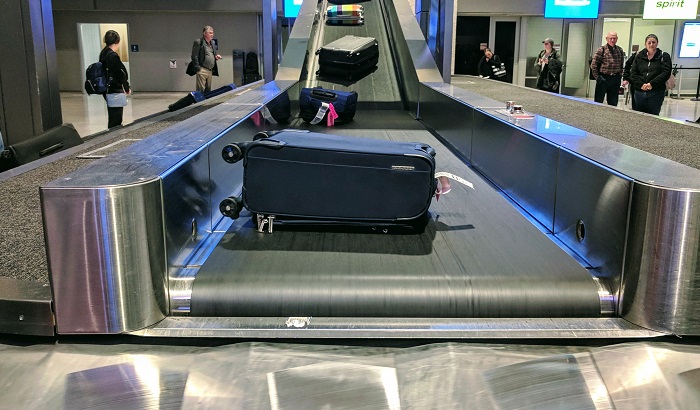 AUSTIN, Texas – Travelers flying through Austin for this year's Spring Festival events and Spring Break will have new gates, concessions and a few other changes awaiting them when they arrive at Austin-Bergstrom International Airport (AUS).
Travelers should know when and where to arrive; security procedures and what may have changed since their last visit to the airport. Pick-up location for taxis and ride app car services now operate from the ground level of the Rental Car Facility, while Frontier Airlines has joined Allegiant and ViaAir at the South Terminal.
In 2018, 15.8 million passengers traveled through Austin-Bergstrom, a record-breaking year. Additionally, 11 carriers announced or started 42 new routes at the Austin airport in 2018. For South by Southwest (SXSW) Scandinavian Airlines (SAS) is operating an Airbus A330 to Austin from Copenhagen, Denmark on March 6 and from Stockholm, Sweden on March 12.  Lufthansa is operating an Airbus A330 on March 7 from Frankfurt, Germany in advance of the start of its Austin to Frankfurt, nonstop five days a week service that begins on May 3.
More flights mean more passengers traveling through Austin's airport.
Pick-up location for taxis, ride apps now in Rental Car Facility
The pick-up location for taxis and ride app customers at the Austin's airport is now located on the ground level of the Rental Car Facility. The relocation of the taxi and ride app pick-up area reduces roadway congestion by approximately 3,700 cars per day at the entries of the Barbara Jordan Terminal. Walkways have been established to cross the garage and reach the new pick-up location. ADA-compliant mobility assistance vehicles are available from the garage to the Rental Car Facility.
Drivers - Click here to find out how to pick up your ride app & taxi passengers at the Austin-Bergstrom International Airport.
Travelers heading to the airport can still be dropped off at curbside on the upper level of Presidential Blvd. in front of the terminal. For more information on the relocation, as well as directions visit: http://austintexas.gov/news/pick-location-taxis-ride-app-cars-moves-rental-car-facility
Choose Capital Metro for a convenient commute
Head right outside the terminal and across the street to the bright blue guitar shaped bus stop and let Capital Metro help you get the most out of your springtime visit to Austin! Travelers can ditch the stress of driving and parking by taking Cap Metro right from the airport to the fun downtown. Check out their options on CapMetro's site: www.capmetro.org/specialevents/
Being prepared and knowing the travel process is helpful. Austin airport travelers should:
Check flight status with airline or at http://content.abia.org:8080/webfids/
Arrive in the terminal at least 2 hours before departures during peak times of 5 – 8 a.m., 11 a.m. – 1 p.m. and 3:30 – 5:30 p.m. For all other times, travelers are advised to arrive 90 minutes before their departure time.
Factor highway construction around the airport, roadway traffic and weather into drive times. Travelers can check highway conditions at https://drivetexas.org/.
Airport smoking areas have moved to the ends of the upper and lower levels of the passenger pick up and drop off areas. Signs are displayed to designate these areas.
Airport parking updates are available 24/7 by calling 512-530-3300. See more airport parking information at: www.abiaparking.com.
Check out the video at https://youtu.be/3n8Uo0LQOAo  and get familiar with how to pack and passenger screening.
Need to check your email? Access complementary Wi-Fi throughout the terminal via Boingo Wireless. More information at: http://austintexas.gov/department/services-barbara-jordan-terminal
9-Gate terminal expansion now open!
The Austin-Bergstrom International Airport's new 9-gate expansion became operational on Feb. 21 increasing the size of the airport by nearly 175,000 square feet.
The completion of Phase I of the expansion includes the opening and operation of the terminal addition, and the north facing jet bridges of Gates 1, 2, 3, 4, 5, 7, 9 and 11.
Phase II includes the removal of the temporary jet bridges used during construction that are each 720, 560, 440 and 300 feet. Construction to remove the jet bridges has already started. Phase II also includes the opening of Gates 6, 8, 10 and 12, additional apron work and the completion of the concession and store locations.
Adding nine new gates to the terminal will increase the total number of gates to 34 and triples the number of international flight gates from two to six.
Allegiant, Frontier, ViaAir passengers go to the South Terminal
Allegiant, Frontier, Via passengers go to the South Terminal. The South Terminal, at 10000 Logistics Lane, is a separate facility with separate access from the rest of Austin-Bergstrom International Airport. Travelers should be aware that off-airport parking does not serve the South Terminal. Passengers are encouraged to park at the South Terminal which provides more than 1,000 parking spaces. The South Terminal is accessed from Burleson Road, between US 183 South and FM 973, for details on directions visit http://austinsouthterminal.com/getting-here-parking/.
Burgers, bagels and robot baristas – oh my!
ABIA Food & Fuel is now open in the renovated cell phone lot. Located at 2901 Spirit of Texas Drive, it is available to the public, accessible from SH 71 and features a convenience store , a Texaco gas station, made-to-order sandwiches from Subway, and a variety of tacos from TacoN' Mama
Haymaker: big and burly sandwiches and a neighborhood sports bar feel (Gate 24)
Hut's Hamburgers: an Austin favorite since 1939 (near Gate 14)
MAD Greens: made from scratch salads, wraps and juices (near Gate 16)
Einstein Bros Bagels / Caribou Coffee (near Gate 24)
Tacodeli: authentically handcrafted tacos and salads (near Gate 24)
Briggo Coffee Haus: app-based robotic coffee barista (near Gate 17)
At the South Terminal, the new Jet Set concessions and bar: grab and go food, cocktails and local beer (inside the South Terminal)
De Nada Tacos: a food truck offering curated specialty tacos at the South Terminal's outdoor patio.
Security screening tips
Be prepared for security screening—dress and pack smart! By following these tips travelers can guarantee a smooth security screening process.
Firearms are prohibited at passenger screening checkpoints and possession of them may result in arrest
While packing, check luggage to ensure no prohibited items are in the bag or its pockets. For a comprehensive list of banned and permitted items in carry-on baggage, visit the TSA's website at www.tsa.gov
Carry-on luggage is restricted to one bag and one personal item such as a laptop, purse or backpack
Pour it out. Bottles containing liquids do not get recycled. Passengers can easily pour out the liquids from bottles at the "Pour It Out" receptacle at checkpoint entries, making the bottles ideal for recycling
Remember 3-1-1 for liquids, gels and aerosols in carry-on luggage. Three ounces per container, in a clear, one-quart bag, one per passenger and place this in a bin for X-ray
TSA's Pre-Check is available at Checkpoints 1 and 2. To enroll, visit www.tsa.gov
Coats, jackets, hats, other such outer garments and shoes must be put through X-ray screening
The first passenger-screening checkpoint opens at 3:30 a.m. and all gates in the Barbara Jordan Terminal are accessible via any of the three security checkpoints:

Checkpoint 1 is on the east end of ticketing, and enters the concourse at Gate 14
Checkpoint 2 is located in the center of the terminal, and enters the concourse at Gate 20
Checkpoint 3 is on the west end of ticketing, past the ticket counters and enters the concourse at Gate 24.
The airport of choice for Central Texas is Austin-Bergstrom International Airport (AUS). New nonstop international flights include Calgary, Canada (YYC) on WestJet www.westjet.com; Frankfurt, Germany (FRA) on Lufthansa www.lufthansa.com; London Gatwick, United Kingdom (LGW) on Norwegian Air, www.norwegian.com/us; and Mexico City, Mexico (MEX) on AeroMexico, www.aeromexico.com. Austin also welcomes new carrier Spirit Airlines, www.spirit.com. Find all nonstop routes with the free interactive flight guide on www.abia.org. Connect with us on Twitter, @AUStinAirport, Facebook, www.facebook.com/abia and on Instagram, @AUSairport.
---