- - to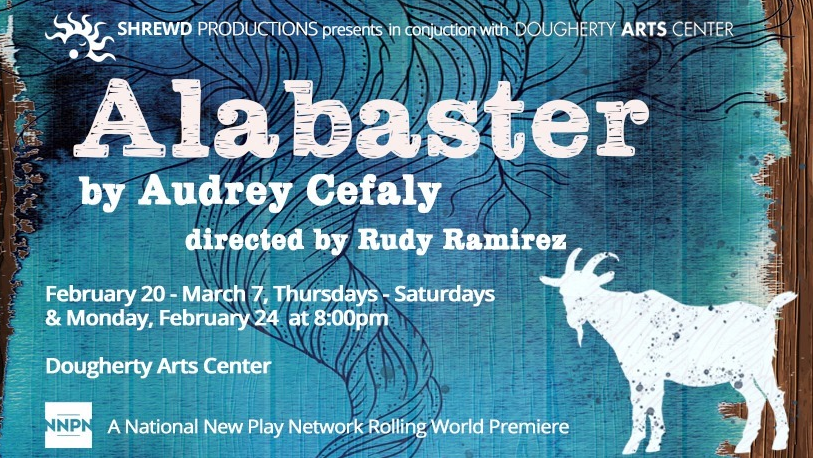 A noted photographer sets out to explore the topography of "scars." Her journey lands her in the mysterious realm of an undiscovered folk artist hiding away on a small farm in
North Alabama. This intimate portrait explores the meaning and purpose of art and the struggle of the lost and tortured souls that seek to create it.  
Directed by Rudy Ramirez, Alabaster is a darkly comic southern drama. It has won the David Calicchio Emerging American Playwright Prize, was chosen for the 2019 Kilroy's List, and has just been nominated for the Pulitzer Prize. Alabaster takes the stage at the Dougherty Arts Center February 21 – March 7 as part of The City of Austin's Artist Access Program.
For ticket information visit www.shrewdproductions.com
Dougherty Arts Center
1110 Barton Springs Road Austin
Austin, 78704
United States