- to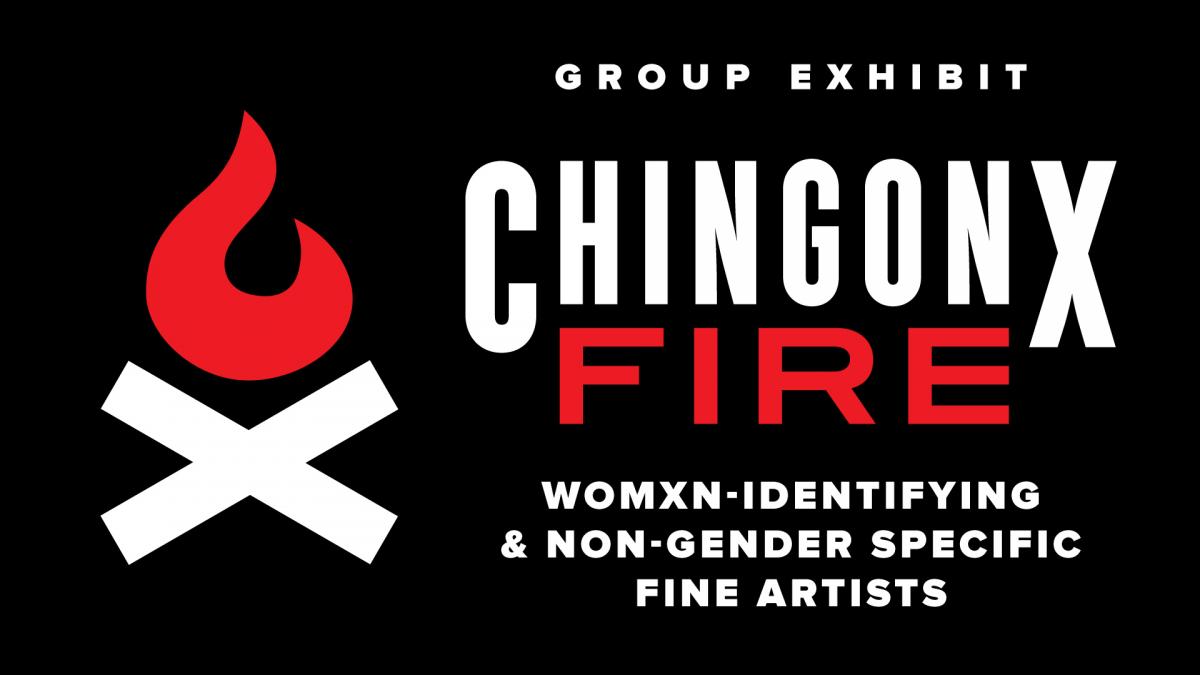 Chingonx Fire
Closing Reception: June 12th, 2020 6pm-9pm 
Sam Z. Coronado Gallery 
Join the Facebook Event! 
ChingonX Fire: A creative bad ass who chooses to harness a fire within to unapologetically live life on their own terms.
Chingonx Fire is a group exhibit featuring womxn-identifying and non-gender specific fine artists whose artwork is tied to activism, feminism, cultural and gender identity storytelling, environmental protection, and socioeconomic parity.
Curated by April Garcia, her theme, vision, and direction for the exhibit was inspired by the cultural center's annual event La Mujer, a celebration of womxn, and inspired by the first feminist of the New World, Sor Juana Ines de la Cruz.
April Garcia is driven to use the ESB-MACC and Sam Coronado Gallery as a platform to showcase the hard work of the featured artists and to connect with and engage the residents of the Austin community, visitors and tourists. Her aim is to amplify themes of creativity, culture, and inclusivity by utilizing this opportunity to build a creative environment and a safe place that cultivates friendships and meaningful dialogue that honors and highlights the arts and the unique community that comes together to value it.
Emma S. Barrientos Mexican American Cultural Center, Sam Z. Coronado Gallery
600 River Street
Austin , TX 78701
United States