-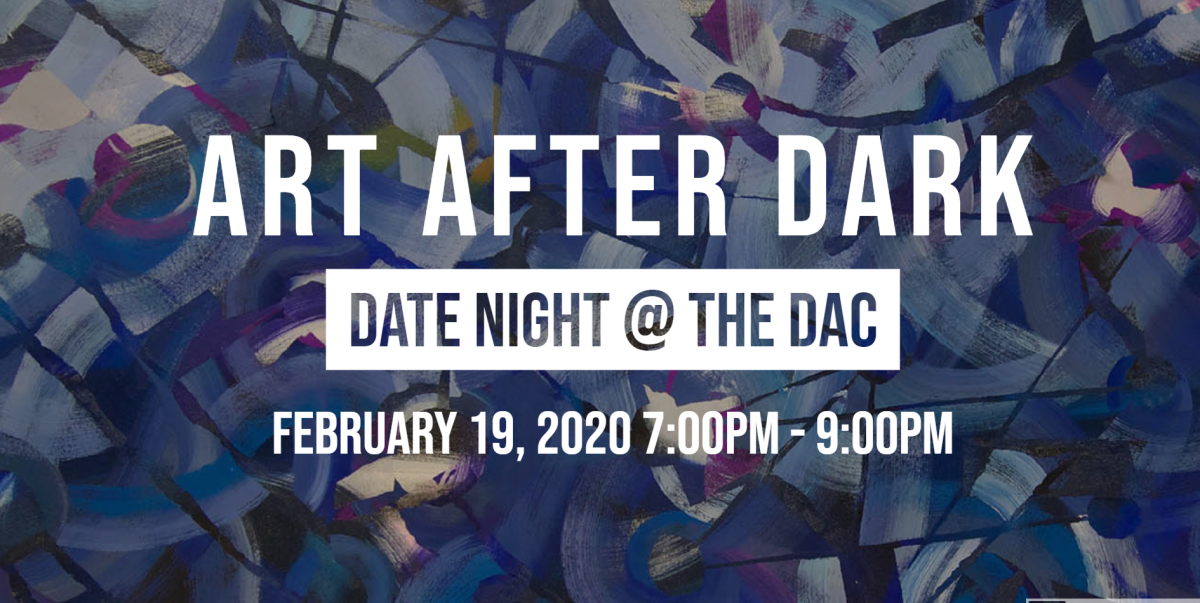 Enjoy Art After Dark with a special mingling of art activities, refreshments, and great conversation. Listen to the mixings of a local DJ while you explore BEYOND THE WALL, a new exhibit by KB, Katie Lehn, and Adam Stratton that honors the uniqueness of their individual practices. Celebrate 2D and 3D works that create a fluid experience, then delve into art as social practice by creating an artist trading card. Leave yours and take home a one-of-a-kind work by someone else.
Parking at the DAC is free but limited. There is parking available at the Palmer Event Center. In addition, there are parking options available off Riverside Drive and Lee Barton Drive. We also want to encourage all our friends to drive safely, or better yet catch a taxi, ride share, bus or bike! 
Grab your free ticket here. 
Dougherty Arts Center
1110 Barton Springs Road Austin
Austin, TX 78704
United States