Current Open Calls for Art in Public Places Projects
---
Austin Art in Public Places 2021-2023 Pre-Qualified Artist Pool Open Call  
Artist Budget: $30,000 - $500,000+  
EXTENDED Deadline to Apply: January 28, 2021 at 5:00 p.m. CST  
Apply here: https://www.publicartist.org/austinaipp/   
   
The City of Austin Economic Development Department seeks artists and artist teams to apply for the Austin Art in Public Places program 2021-2023 Pre-Qualified Artist Pool. Artists are selected for the Pre-Qualified Artist Pool by a jury of arts professionals. Invitations to apply for public art opportunities will be shared with artists in the Pre-Qualified Artist Pool. Selected artists may be contracted to create artwork for eligible projects throughout Austin.  
Practicing visual artists, artist teams, and visual arts professionals at least 18 years of age who live in the United States and territories (Puerto Rico, U.S. Virgin Islands, Northern Mariana Islands, Guam, and American Samoa) are eligible to apply. Artists living in the Austin metropolitan area are encouraged to apply! 
All artists and artist teams who were accepted into the 2018-2020 Local and National Pre-Qualified Artist Pools and Corridor Construction Program Artist Pool will be invited to be automatically included in the 2021-2023 Pre-Qualified Artist Pool. 
Artist Information Virtual Meetings: 
Two Virtual Artist Information Meetings were held in November and December of 2020. 
Watch a recording of the November 18, 2020 Artist Information Meeting below. Please note, the deadline has been extended to January 28, 2021 at 5 p.m. CST.
---
Austin Art in Public Places TEMPO 2021 - temporary public art program
Artist Budget: $3,000 - $10,000
Deadline to Apply: EXTENDED: February 11, 2021 at 5:00 p.m. CST  
Apply here: https://www.publicartist.org/austinaipp/   
TEMPO 2021: The TEMPO 2021 temporary public art exhibition offers paid opportunities for practicing visual artists or artist teams to design, fabricate, install and de-install short-term or time-based exterior artworks. A variety of mediums including sculpture, mural, and time-based work will be considered. Austin area artists are encouraged to submit a Request for Proposals by Tuesday, January 26, 2021 at 5:00 p.m. Artist Budgets: $3,000 to $10,000 (all inclusive). 
View the TEMPO 2021 Artist Information Meeting.
---
---

LaunchPAD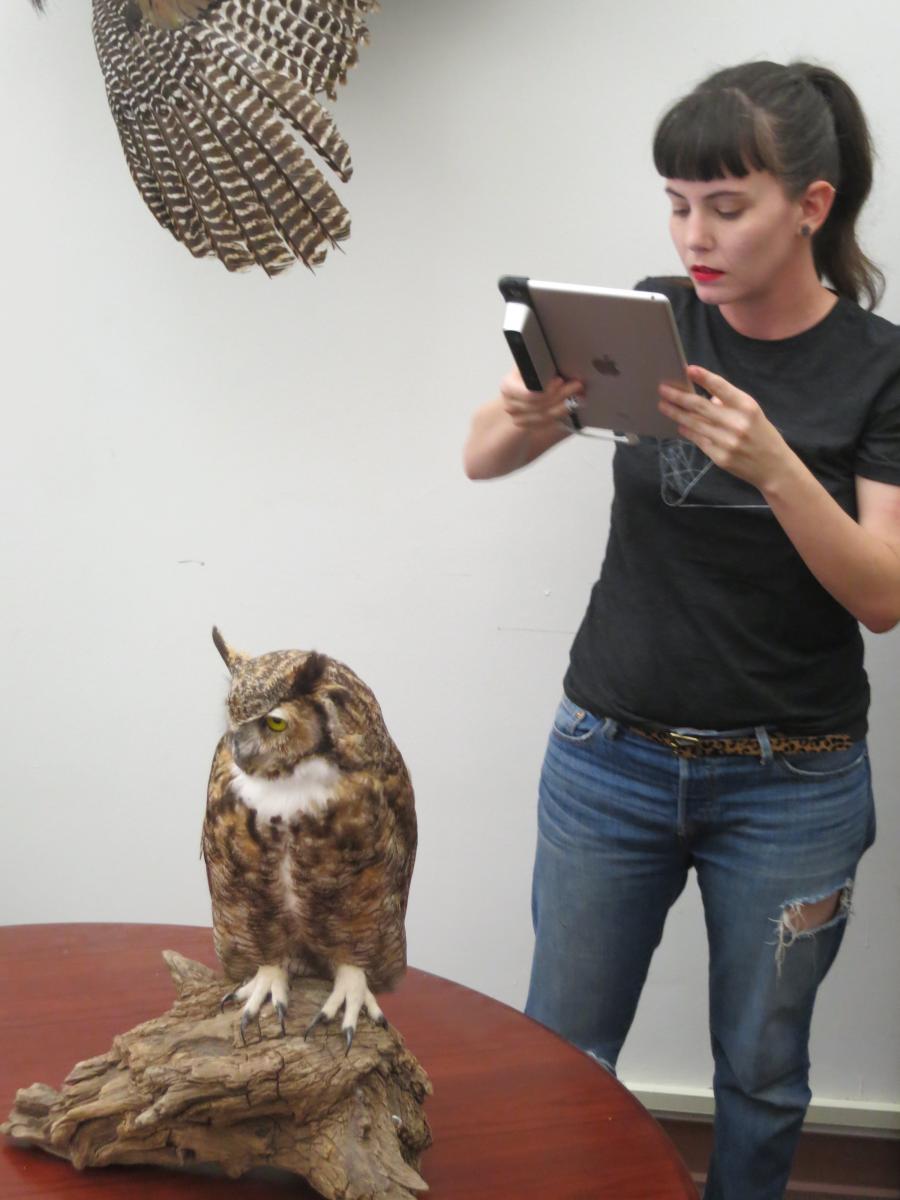 Deadline: Rolling application period with selection based on project availablity
Apply here: https://www.publicartist.org/austinaipp/ Artist fee $15,000
Interested in a career in public art? Through the LaunchPAD program, AIPP pairs established public artists with visual artists moving into the field of public art to gain expertise while providing services benefitting a public art project for the City.
(Image: LaunchPAD artist Christine Angelone at work on her project with New American Public Art.)