What do Local Parks Mean to You?
By:  Shelley Parks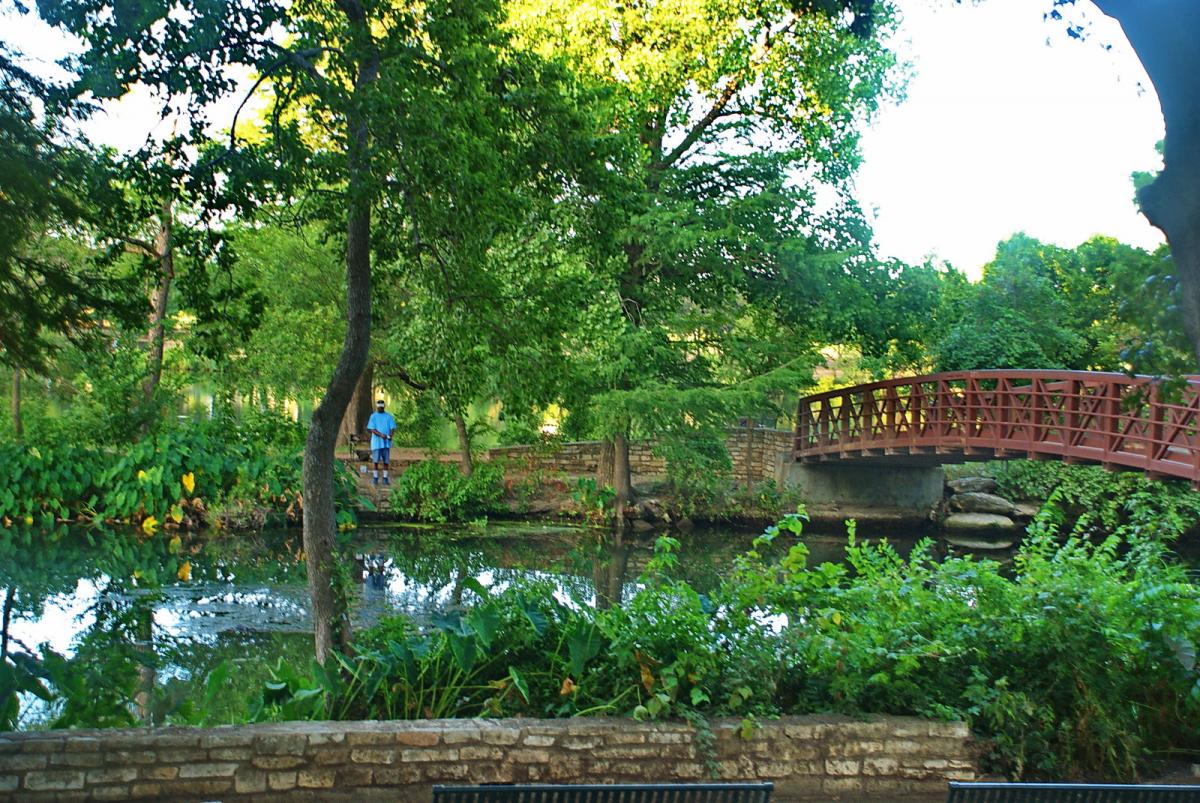 Ann and Roy Butler Hike and Bike Trail
Here in Austin where parks, trails and green spaces are the cornerstone of our great city, nearly everyone you meet has a "parks story".  If you want to get into great conversations with friends and family that may ultimately surprise you, take a few minutes and talk with your friends, co-workers, neighbors and family, and ask them what meaning their local parks have to them. See if they have a favorite park and find out why.  You may be surprised to uncover as many different answers and stories as the number of people you ask. This is due to one of the secrets of enjoying parks – they are not all things to all people, but instead they are millions of unique and meaningful moments to individuals.
Dove Springs Park
The range of parks in Austin speaks to the uniqueness of everyone's experiences and they can be used as a catapult for adventure, bonding, memories and making history. Take a moment and learn what parks mean to the people around you, and share with them what they mean to you.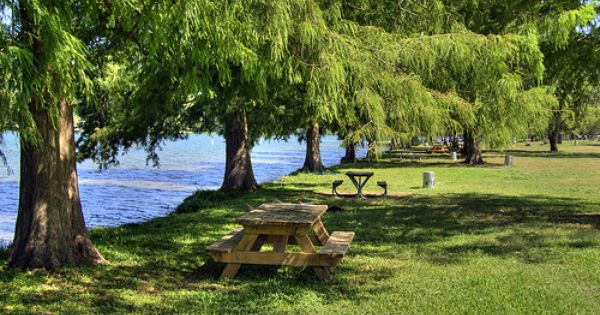 Emma Long Park
The City of Austin Parks and Recreation Department oversees more than 300 parks and 212 miles of trails.  With more than 20,000+ acres of greenspace, 12 dog parks, 89 playgrounds/playscapes, 11 splash pads and 78 mixed-use fields (just to name a few of the amenities we offer), there is something in Austin's park system for everyone to find something they can enjoy.
The 2015 numbers for what the Parks and Recreation Department offers Austinites and tourists looked like this: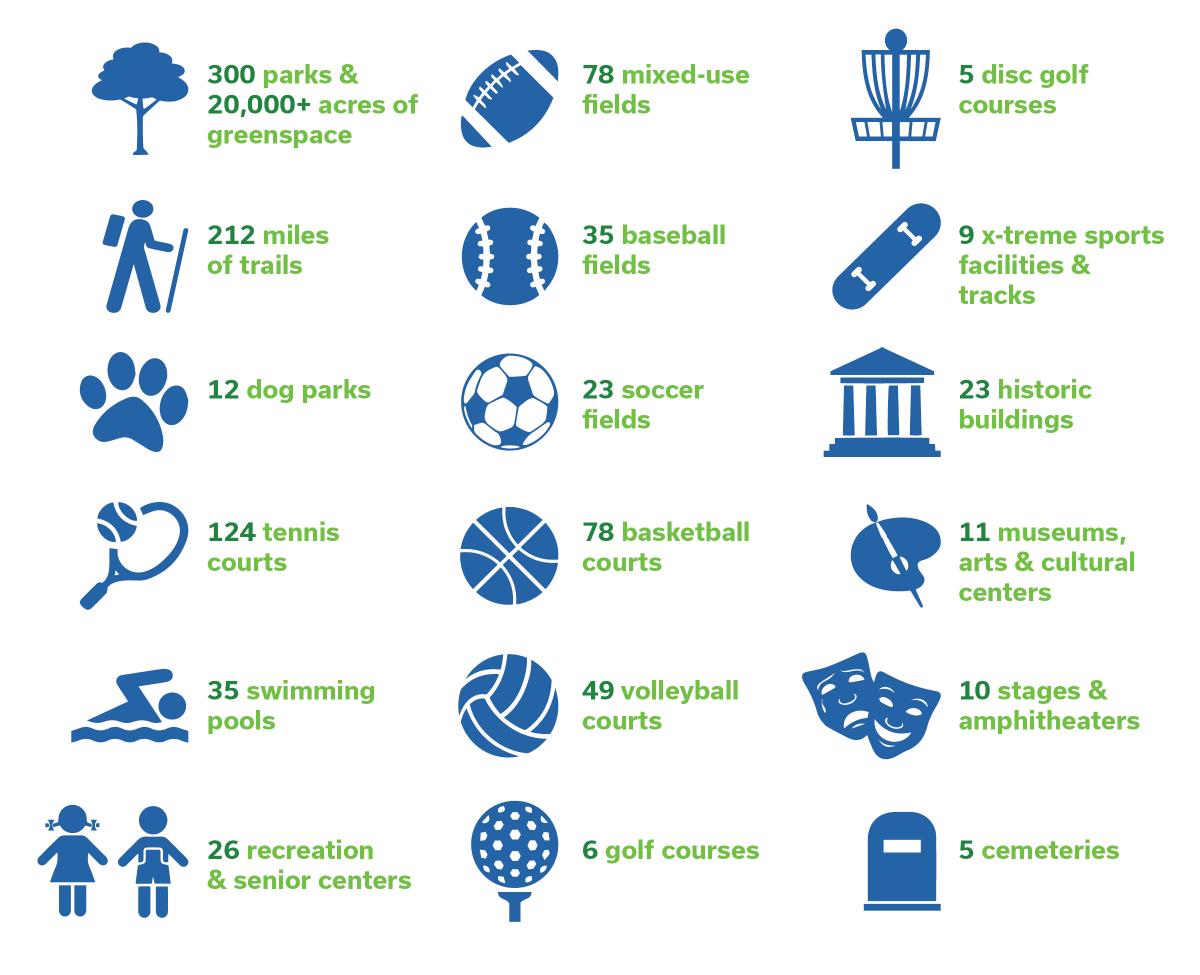 Discover new parks and special events happening all around Austin at the Austin Parks and Recreation Department's website, and take advantage of this "cooler than normal August weather" to try new parks and trails, and when the weather isn't cooperating, try one of our unique and fun museums or cultural centers.  Each one is unique in its beauty and offerings. There are millions of more unique and meaningful moments waiting to be made in Austin City parks. Why not get out there, find a park, and begin making new memories today?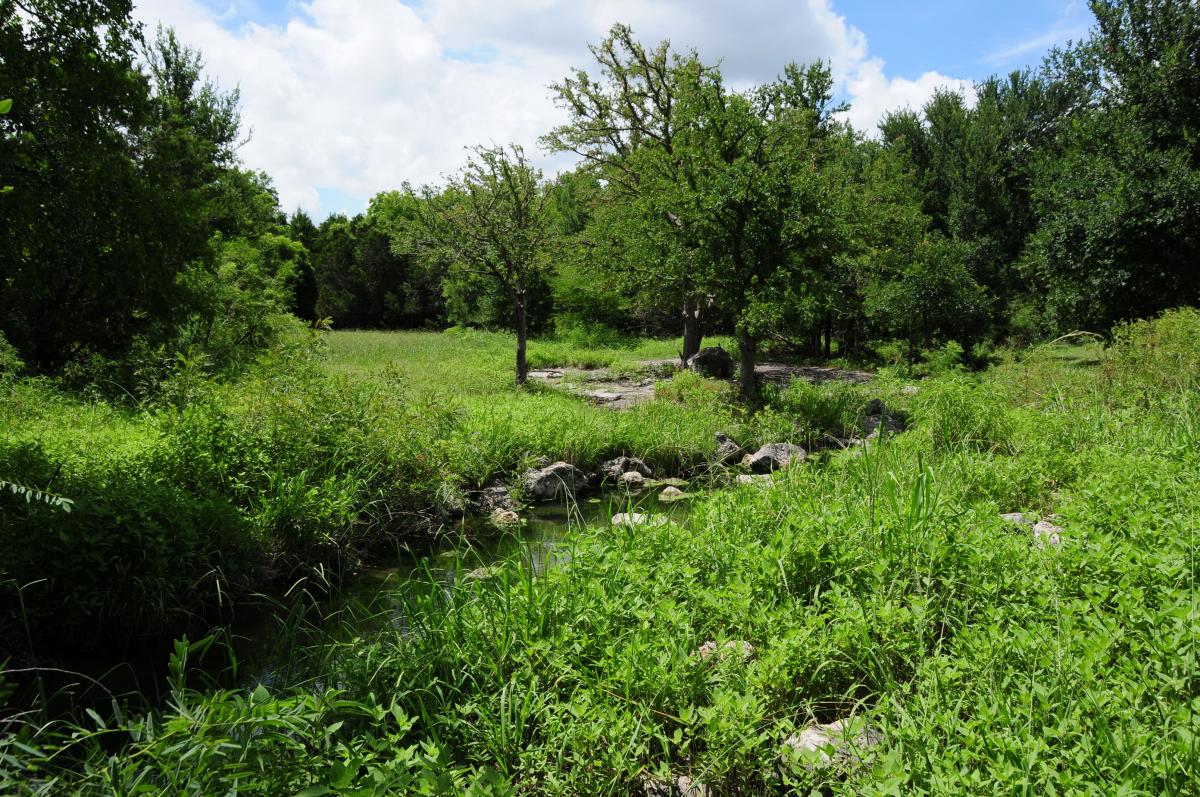 Mary Moore Searight Metropolitan Park
AND…PLEASE share your special moments with us!  You can post photos of yourself and friends enjoying Austin Parks and Recreation Department parks and facilities to the Parks Department's Instagram Account at austincityparks.