Walk the Talk - Missing Middle Panel Presentations
On Saturday May 16th, 2015, Imagine Austin and Austin American Institute of Architects designvoice committee partnered to present Walk the Talk - A tour and panel discussion on 'missing middle' housing in Austin. The goal was to present an educational and informative program that fostered open dialouge and visual cues on the benefits and opportunities of encouraging a variety of housing types, commonly referred to as 'missing middle' housing, in Austin.   These housing types include duplexes, tri-plexes, four-plexes and accessory dwelling units.
We're sharing the presentations here in hopes of continuing to foster that open dialouge and to continue the conversation.  This was the first of three events on missing middle, so please keep an eye out for Imagine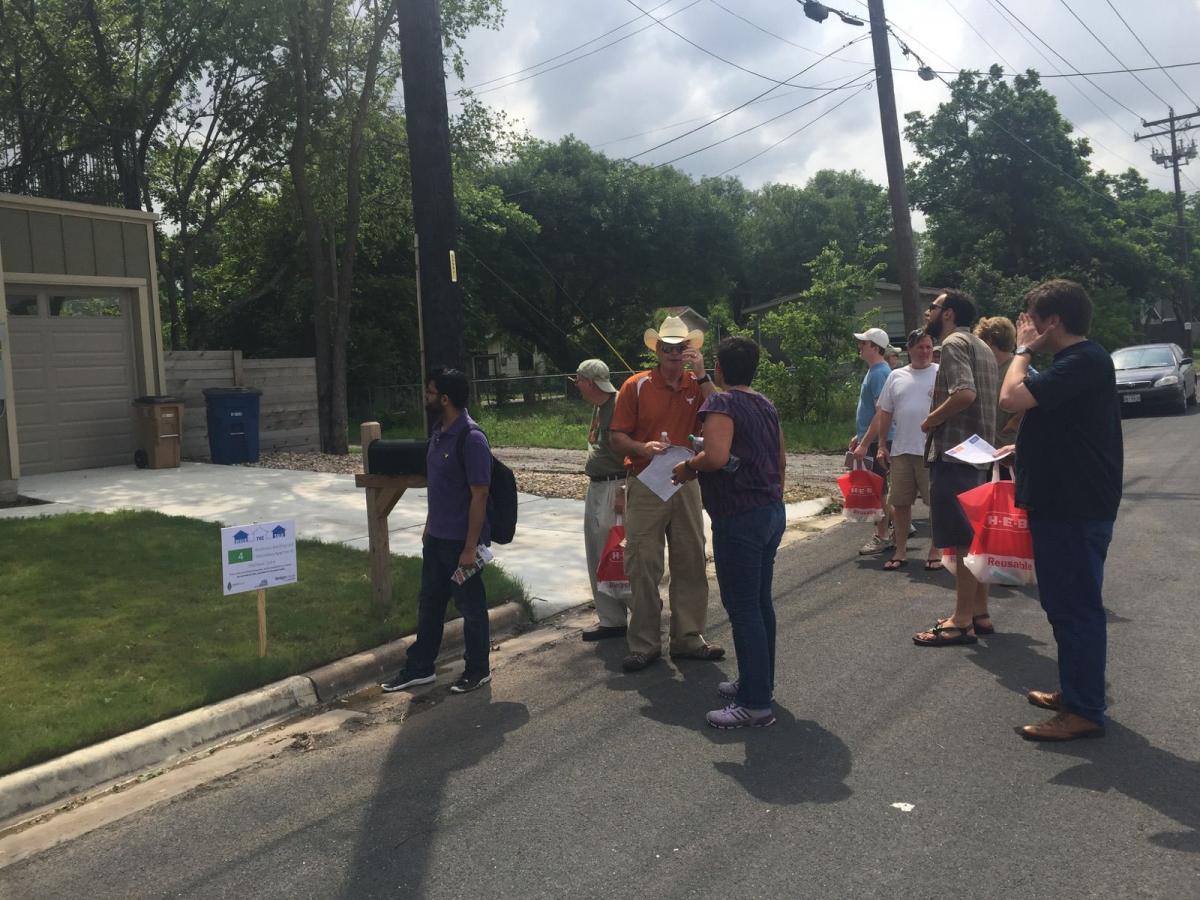 Austin News for more information.  The presentations are in .pdf format, and require Adobe Acrobat to open.
Dr. Elizabeth Mueller, Associate Professor | Community and Regional Planning, University of Texas at Austin - "Walk the Talk: Matching different types of households to different types of homes" 
Mandy De Mayo, Executive Director | HousingWorks Austin - "The Missing Middle: Implications for Affordability"
Jonathan Tomko, City of Austin | Neighborhood Housing and Community Development, - "Missing Middle: More Choices and Solutions to Long Term Challenges"
David Whitworth, President, David Whitworth Development Company - "Identical Land Plans and the Effect of Zoning on Housing"