Tzu Chi takes their adoption to a new level
The Tzu Chi Foundation formally adopted Shoal Creek near Allandale Road this spring and held their first creek cleanup during April's Clean Sweep event. This creek segment is also a Grow Zone so on November 9, 2013 they were able to partner with our Environmental Scientists and neighbors to expand their efforts along the creek from cleanups into restoration.
The morning's tasks were to: plant native plants, install some erosion matting near storm drain outlets and to move the nature trail further away from the creek banks. Excitement was in the air as 58 volunteers signed in and gathered around for instructions.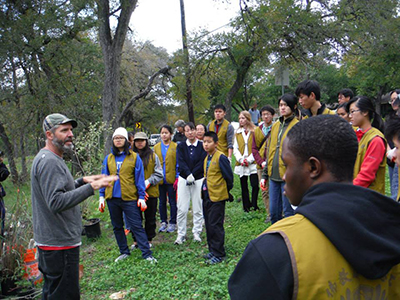 paparazzi came too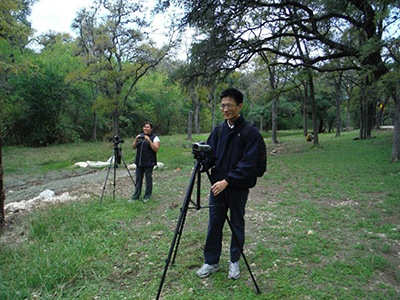 Planting Native Plants
A lot of hardy native plants thrive in riparian ecosystems (near creeks) and they prevent erosion, create wildlife habitat, provide shade to cool the air and water temperatures, and more. The plants for this project were a combination of bare root tree seedlings and larger plants that were rescued from a site slated for development.
Volunteers learned about plant parts, species and proper planting techniques.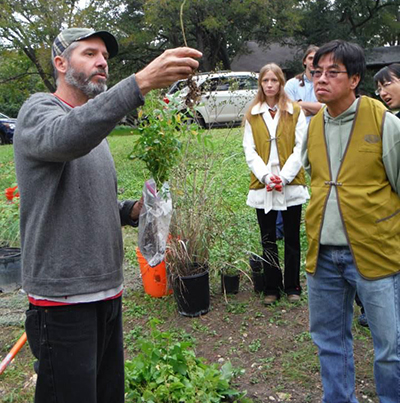 They carried their plants to the proper locations and got to work,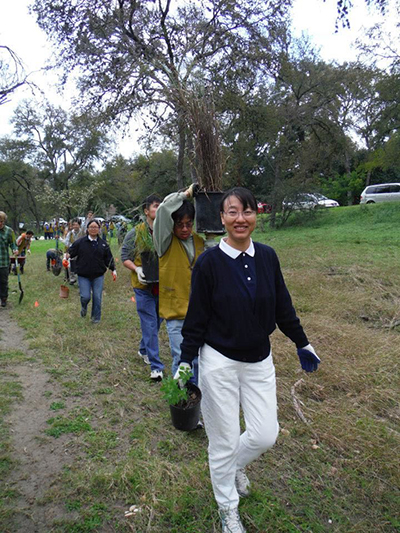 Rescued switchgrass goes in the ground near a storm drain outlet,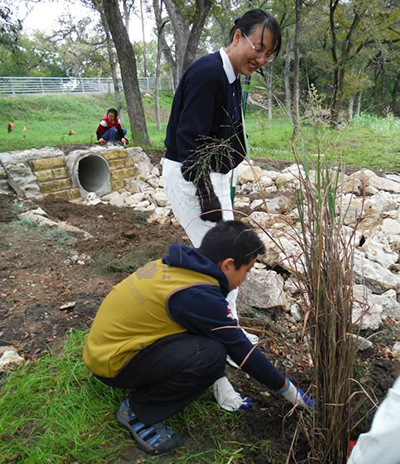 rescued fragrant mistflower finds a home on an upland area under a power line. This plant has low water use and will only grow to be 3-6 feet tall so won't interfere with the utilities.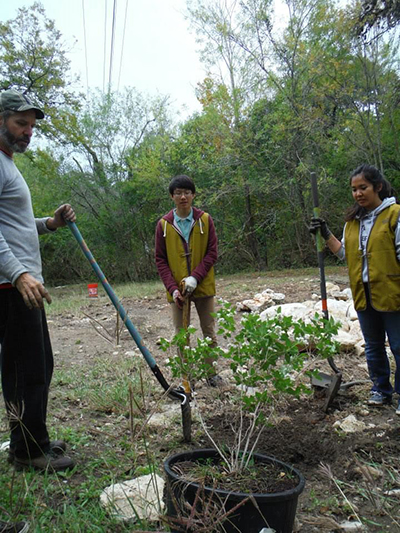 Water is gathered from the creek for the transplanted specimens.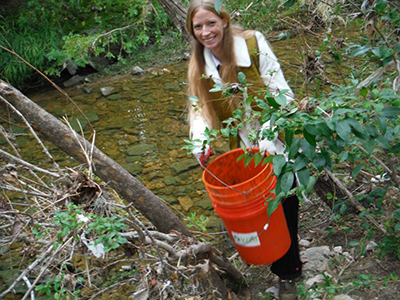 This small sycamore is going to love growing at the water's edge.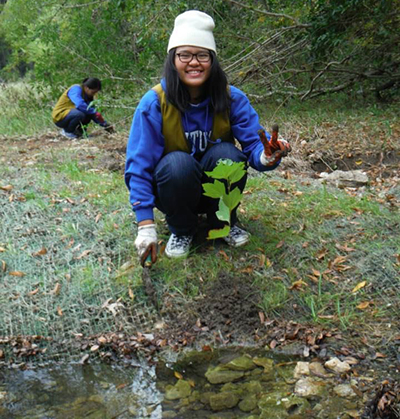 Erosion Matting
Coconut fiber erosion matting was installed at a storm drain outlet berm to provide additional soil stabilization until the vegetation takes over.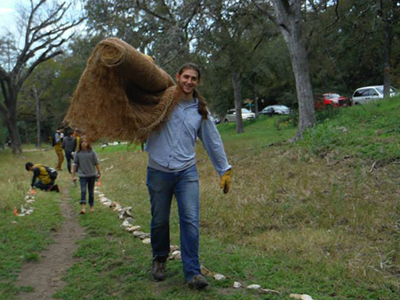 Treading Lightly
Greenbelts are good for the environment and for people too. Volunteers worked to designate a trail that's a bit further away from the creek so the creek can have a vegetated buffer but people can still get up close with nature.
Temporary flags showed where the path should go.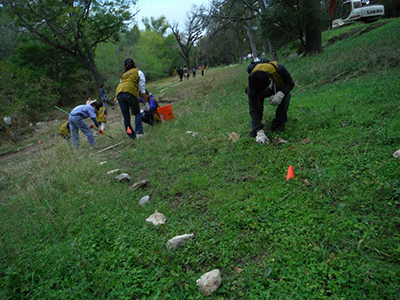 Small volunteers gathered small stones,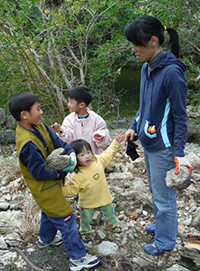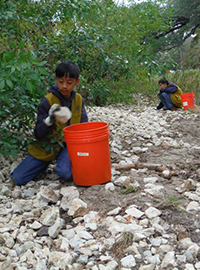 and bigger volunteers gathered bigger stones.
The end results is a clearly defined trail for all to enjoy!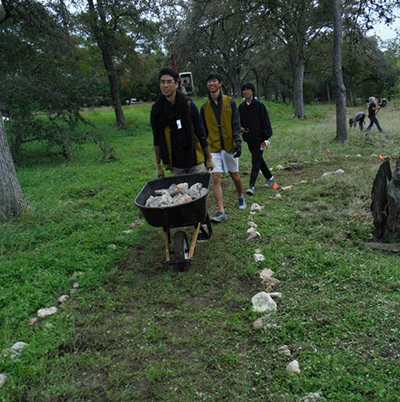 It's amazing what can be accomplished in a couple of hours when we work together. Thank you to Tzu Chi Foundation for their hard work and to all of Keep Austin Beautiful's Adopt-a-Creek groups for their dedication.
Useful Links