From a Tin Can to Fine Jewelry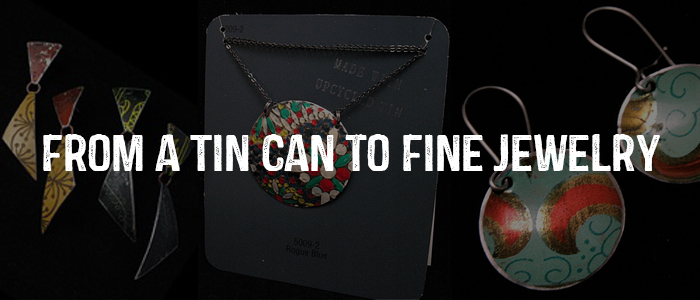 What is Adaptive Reuse?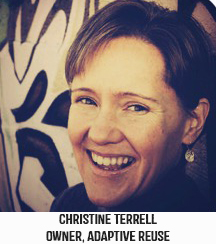 In a time where "new is better," it's easy to get absorbed in the latest trends or technology. But Christine Terrell, owner of Adaptive Reuse, prefers to live by something Boyd Packer once said – "Use it up, wear it out, make do, or do without."
As a Shop Zero Waste Austin business, Adaptive Reuse, embodies this motto by upcycling tins into one-of-a-kind, handmade jewelry
Reusing materials, upcycling, and thrift shopping have always been a part of Christine's life. After a career in graphic design, starting a family, and some welding and blacksmithing courses at Austin Community College, she decided to pursue metalworking and open up shop from home.
"I picked up a book called 'The Fine Art of the Tin Can. That was the lightbulb moment." - Christine Terrell
Adaptive Reuse creates its jewelry from a variety of tins, making every piece unique and one-of-a-kind. Christine finds many of her tins at thrift stores and is particularly interested in items that others might consider trash. Customers can also request custom jewelry produced from their own special tins.
 
The Process
With every new tin, Christine's creative process begins in her studio, where she breaks it down into sheet metal. From there, she decides which area of the tin is best suited for becoming a piece of jewelry. Christine uses a variety of tools such as a disc cutter to create circles, or a template to etch a different shape and German shop shears to cut them . Then, the rough edges are filed and refined to create a soft, safe finish. Because tin is naturally thin and bends easily, Christine forms the tin to add rigidity. While she never paints over the original design of a tin, she has a variety of techniques to add interest and character to every piece.
"Every piece has potential, so I rarely throw out any piece of tin. I keep finding designs that use smaller and smaller pieces so that I can make use of as much of each tin as possible." - Christine Terrell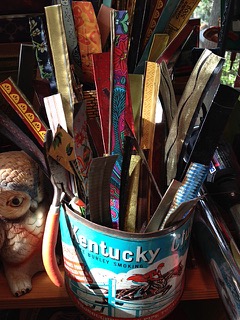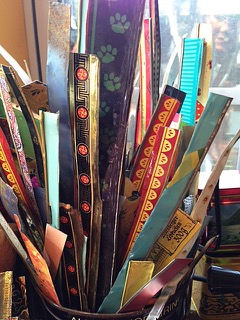 "When you bend the tin and bend it back flat, a very distinct line is created in the metal," Christine said. "I realized I could 'draw' lines this way and then lightly sand the paint off of these raised ridges."
In addition to upcycling tin, Christine also incorporates a zero waste mindset into all aspects of Adaptive Reuse. The steel that she uses is recyclable, so the scraps are taken to Ecology Action every few months, and she encourages her clients to reuse and recycle. Adaptive Reuse mail orders are packaged minimally and with recyclable materials.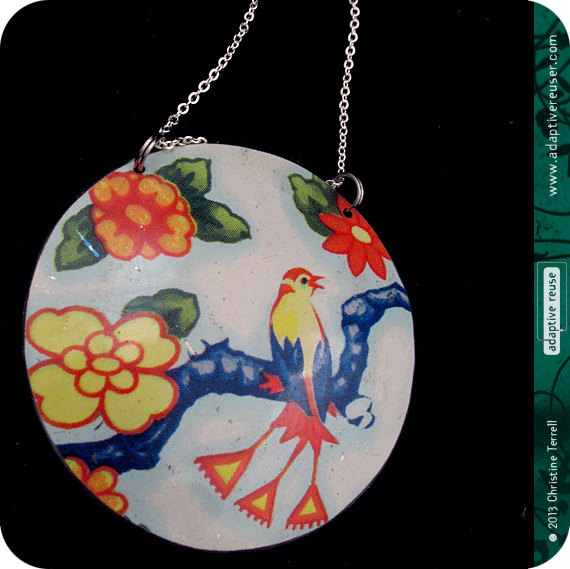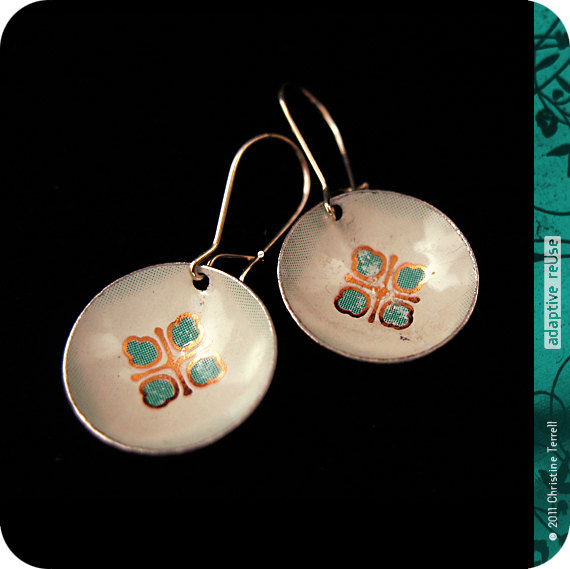 Reuse is a lifestyle
At home, Christine makes sure to get her whole family involved in the recycling and composting process, even though it can sometimes be difficult to do in a condo complex.
"Being aware and mindful of the things you use and consume is important."
"We can't always easily eliminate excess packaging and waste, but thinking about it is important. I can't help but believe that awareness has to translate into positive action at some level," explained Christine. 
To learn more about Adaptive Reuse or to view their products, visit www.adaptivereuser.com or at Creature's Boutique on South Congress Avenue.

Visit LocallyAustin.org to find more Shop Zero Waste businesses.