A tale of two Zero Waste winners — Helmets and planters win the Reverse Pitch competition
By: Bailey Grimmett
On Monday, April 27, four groups of entrepreneurs gathered online to pitch innovative business ideas to a panel of expert judges at the [Re]Verse Pit­ch competition. What makes these pitches stand out? Each business idea utilized products created out of byproduct material (material waste) from a local business. During the two-hour event, ideas from dog beds made out of scrap decorator fabric samples to indoor pots and planters made out of vinyl record scraps were pitched. But only two winners were chosen and awarded prizes totaling $20,000.
Terra Helmets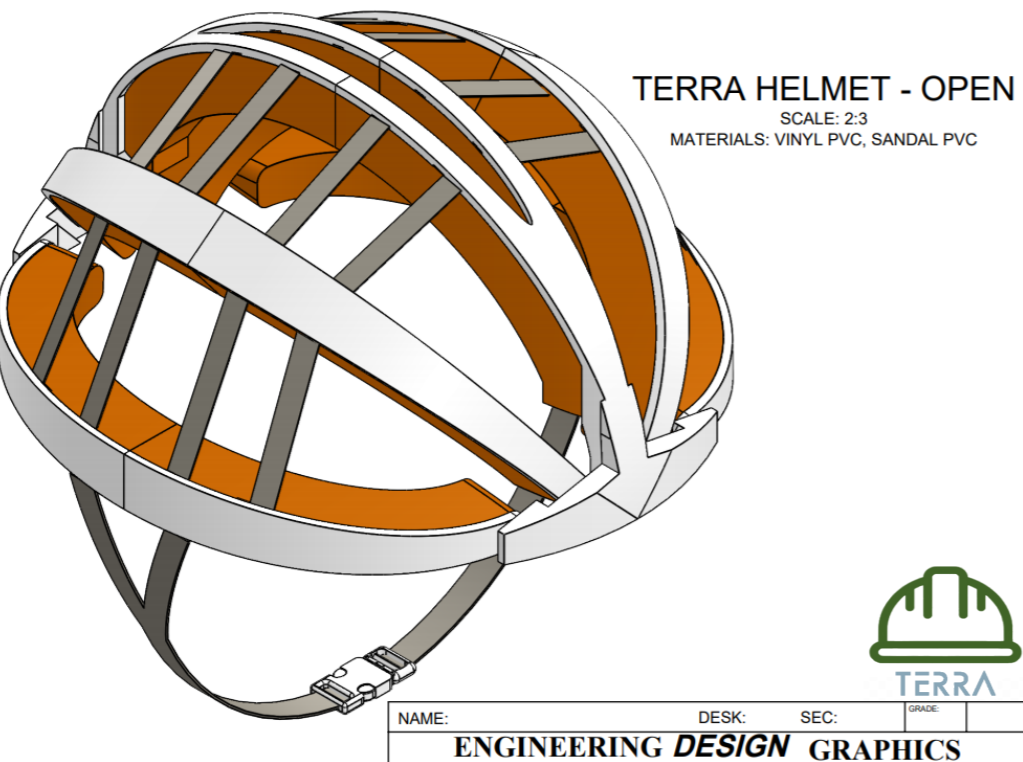 Terra Helmets was one of the winning groups, which will be receiving $10,000 from the City of Austin to develop and expand their business idea: repurposing decorator fabric samples, vinyl record scraps and plastic sandals to create helmets for riders of electric rideshare scooters. Terra Helmets will be partnering with local companies for the byproduct materials, including Austin Creative Reuse and International Interior Designers Association (IIDA) for the decorator fabric samples, Gold Rush Vinyl for the vinyl record scraps, and Travis County for the plastic sandals. These byproduct materials, which would normally be sent to the landfill, will be used to make durable helmets for local residents using electric scooters. Thanks to creators Aadhikesh Boopalam, Seniru Kottegoda and Collin McCloskey, these materials will have a new life. "Using byproduct materials from local businesses and turning them into helmets allows us to keep 'waste' out of the landfill and foster a safe community. We're protecting the earth while protecting your head," said McCloskey of Terra Helmets during their final pitch event.
LoFi Recycling Systems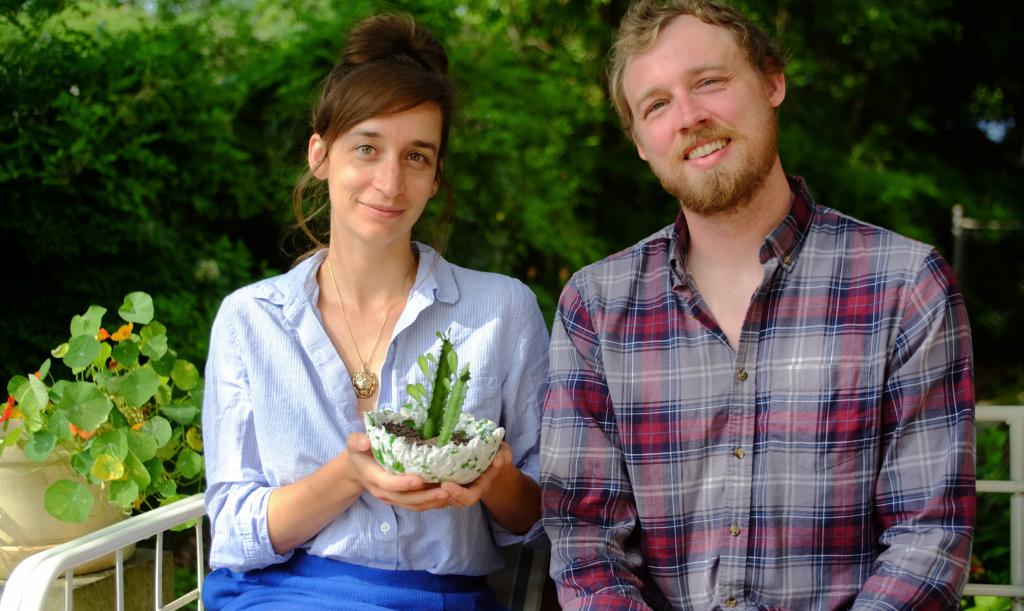 The second winner, LoFi Recycling Systems, was awarded the other $10,000 to develop and expand their business, which repurposes vinyl record scraps into indoor pots and planters. These pots and planters are a creative solution to recycling polyvinyl chloride (PVC) which makes up the vinyl records. Although a widely used plastic, PVC can be very difficult to recycle. Samantha Panger and Destin Douglas of LoFi Recycling Systems saw the material's potential as a resource and are hopeful their business will grow as a sustainable solution to the concern of byproduct waste. "We want to keep PVC from ever ending up in a landfill, and turn it into something useful," says Panger. "We will be able to use and shape this material into pots and planters… it's a new and exciting way to recycle plastic waste.
A final congratulations to the winners and finalists of the Reverse Pitch competition. Your inspiring and innovative solutions to keeping byproduct waste out of our landfills helps better our city in more ways than one. We applaud your efforts and participation in our Zero Waste competition series. Join us next year to see what creative solutions Austinites come up with next!   
---
The Reverse Pitch competition, organized by the City of Austin, Austin Young Chamber and community partners, launched on February 10 at the opening pitch event, where five businesses and nonprofits pitched their surplus materials to eligible competitors. Over the course of several weeks, competitors attended virtual workshops and developed their business models leading up to the finalist pitch event on April 27. Four finalists were selected to present at the finalist pitch event, with two chosen as winners splitting the $20,000 grand prize.