Scott Bricker Innovative Walking Initiatives
Scott Bricker, a national expert on fostering walkable communities with the organization America Walks visited Austin to discuss creative ways to get communities involved in walking initiatives through investments, policies and practices. His presentation was accompanied by Thomas Schmid of the Centers for Disease Control and Prevention to share research on physical activity, economics and obesity. City Staff from Austin Transportation Department, Planning and Development Review and Public Works Department concludes with what Austin is doing to promote multimodal transportation. The presentation on May 2, 2013, was followed by an engaging day-long workshop to create a walking action plan for Austin.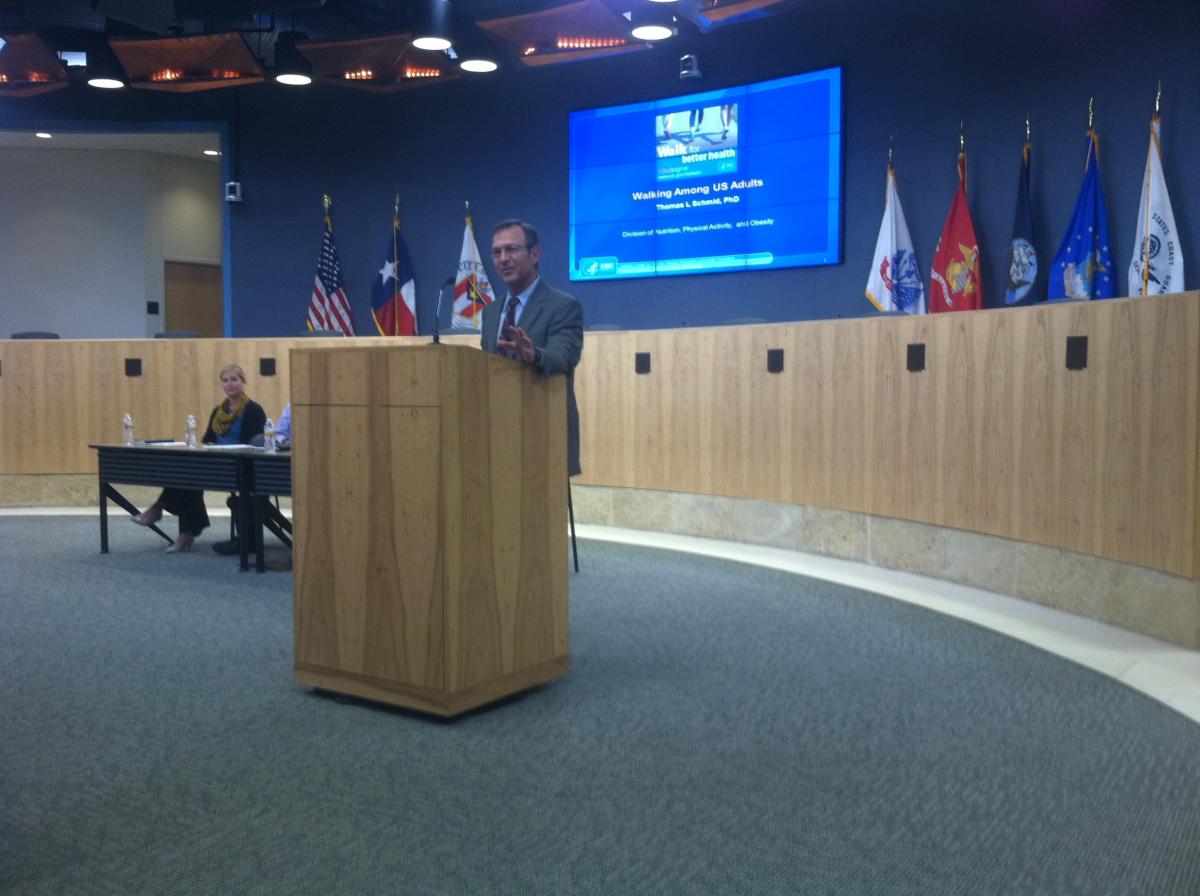 Statistics on the confluence of walking and economics include:
More than 50% on individuals would buy a smaller home if it meant less driving.
Nearly 80% of homebuyers look for homes where you can walk to destinations around their new homes.
When Times Square became a pedestrian plaza, retail sales increased 179%.
Walking at least 112 blocks per week reduces dementia by 33% in older adults.
The greater number of mix of uses, the lower the prevalence of obesity in a population, the less that will be spent on healthcare.
The Presentation was followed by a day-long Walking Summit for Austin, Texas; view the report of recommendations from the report.