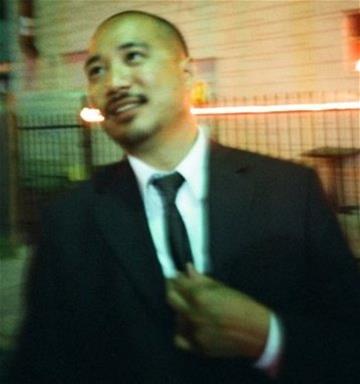 Hailing from rural Kansas, Roy Rutngamlug took a circuitous route to the arts. Growing up in a small town offered little in the way of distractions, so his father's VHS camera and small band of friends dedicated to acting served as the de facto after school activity and first foray into filmmaking.  After receiving a BA in Economics from Washington University in St. Louis, Roy took a brief stint in to work in corporate America as an analyst for a certain huge, computer manufacturer in Austin, TX.  Shortly after, he was accepted into the film production program at the University of Texas earning his MFA.  Roy's work has screened at festivals around the country and he counts Wong Kar-Wai and Terrence Malick as his favorite filmmakers.
Roy is one of six local artists chosen to act as peer facilitators for Artist INC Live Austin, a unique eight-week training program that addresses the specific career needs and challenges of artists.
The Cultural Arts Division's Creative Industries Development Manager, Jim Butler, interviewed Roy for this blog.
Jim Butler: How long have you been in Austin and brought you here?
Roy Rutngamlug: I've lived in Austin since 2001. I moved to Austin for a job in tech shortly after college with the idea I'd be able to eventually find my way over to the burgeoning film scene happening at the time. After a few years, I was accepted into the graduate film program here at UT and have been involved with filmmaking in one way or another since then.
JB: Please describe your artwork, including what you are working on now.
RR: I make films from the perspective of the "other." Having grown up in rural Kansas, the son of immigrants and never quite fitting in, I'm drawn to characters and stories dealing with the outsider perspective and the struggle to find acceptance and agency. I'm also concerned with a thoughtful, visually intensive presentation of material, as I believe that container can be just as compelling as the content in film. I'm currently working on promoting my last short film on the festival circuit and developing a feature-length project.
JB: How did you get started with your artwork?
RR: I started making films in middle school with a group of friends, using my father's VHS camcorder originally intended to record family vacations. Most of those friends went on to pursue their passions in theater and, after a short stint working for corporate America, I followed suit.
JB: What are you most looking forward to as an Artist INC Live Austin facilitator?
RR: I'm most looking forward to meeting the other artists who've made the decision to participate.