Get your tinkering caps on and brains whizzing. The City of Austin is bringing back the [Re]Verse Pitch Competition for its second year in a row.
The [Re]Verse Pitch Competition is a unique social innovation program that encourages entrepreneurs to strategize and develop a business model that will turn valuable raw materials that are currently leaving local businesses, nonprofits and institutions as waste into the foundation of new social enterprises.
So much waste is sent to landfills but have much more economic appeal beyond just simple trash and the [Re]Verse Pitch competition aims to show that.
SXSW Eco, this year's host, will kick off the event on October 11, 2016 with Opening Pitch Night where entrepreneurs meet with advisers and mentors to present their business ideas and receive feedback ahead of the competition.
In the following weeks, competitors will undergo an incubation process (think Shark Tank) where they fine tune their business pitches to present them before a panel of judges where only one winner will be chosen. 
The crowned victor will win a grand prize of $10,000 to help make their idea a reality.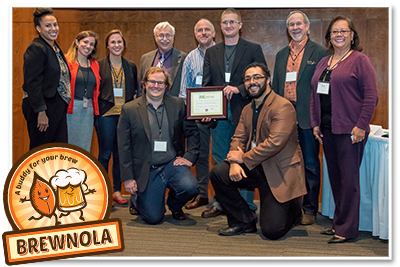 Last year's winner, Brewnola, created a finger food-sized snack made from spent beer grain mixed with savory and spicy sauces to create tasty oat clusters that beer consumers can enjoy along with their favorite brew. Fresh of their wave of success, Brewnola unveiled their new website and Kickstarter for the release of their snack.
Prospective entrepreneurs, the public and anyone interested in the competition may RSVP to the opening pitch event at ReversePitch.org. Competitors will receive guidance from mentors and technical advisors as they formulate a business plan and test their concepts for viability. Finalists will pitch in hopes of winning one of the innovation prizes at the closing event on December 6, 2016.