Putting Small Area Plans to Work
Thousands of Austinites have participated in neighborhood plan or other small area plan processes over the past 17 years.  Once adopted by City Council, these plans become amendments to the Imagine Austin Comprehensive Plan and include specific recommendations to improve neighborhoods and to support implementation of our community's vision.  However, many people aren't familiar with what goes on behind the scenes to implement recommendations in the plans after they are adopted by City Council.
Neighborhood plan contact teams, a group of individuals designated to be the stewards or advocates of their adopted neighborhood plans, are planting trees, cleaning up creeks, and participating in land use decisions to guide neighborhood change. In addition, implementing plans is increasingly a part of City staff's everyday work, and that work is diligently tracked. The Planning and Development Review Department Implementation Program has developed an  Implementation Program Annual Report, which provides a summary of what has been accomplished in each planning area.  Staff will update this report annually and continue to track progress moving forward.
What the Implementation Program has discovered through tracking is very encouraging: over half of the 4,600 small area plan recommendations adopted since 1997 have been completed, are in progress, or are planned.  This includes recommendations addressing a variety of needs from parks to sidewalks to public safety. 
The Implementation Program staff has also analyzed completion rates by category of recommendation.  Categories with a high percentage of completed recommendations include Planning and Zoning, Watershed Protection, Community Services, Streets, and Public Transportation. Examples of completed projects in these categories include rezonings, a streambank stabilization project along Boggy Creek, developing a permanent facility for the Twin Oaks Library, and repairing roads in various locations. Upgrades to bus stops across the City and the initiation of the 801 and 803 MetroRapid routes have accomplished many of the recommendations in several neighborhood plans.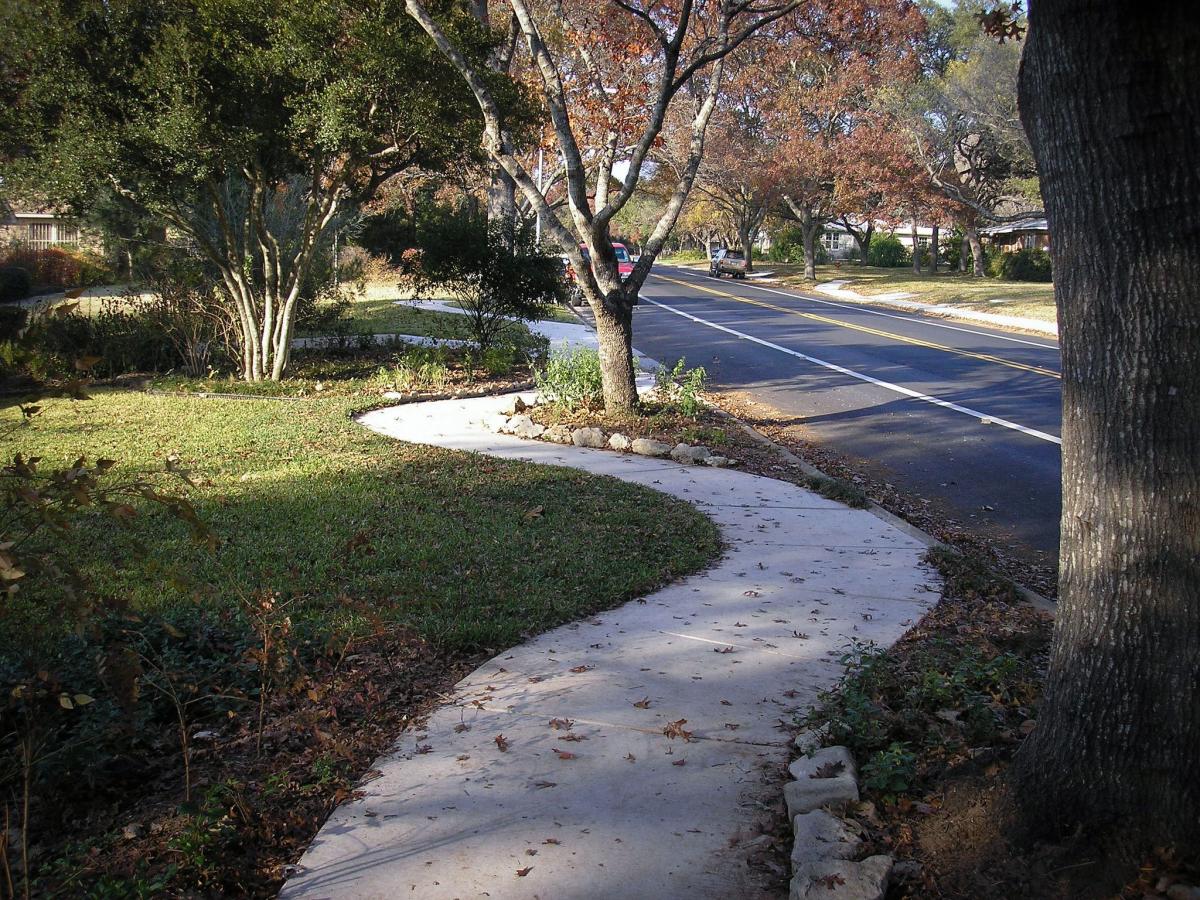 Connectivity improvements are the second most-requested type of plan recommendation, after Planning and Zoning. Connectivity is a challenge across the City – all residents want their neighborhoods to be safer and more pleasant places to walk and bike, especially for residents with disabilities and children going to school. Thanks to a couple of City bond packages and close working relationships among staff members in the Public Works, Transportation, Planning and Development Review Departments and the Capital Planning Office, 185 recommended connectivity projects have been completed, and another 185 are planned or in progress. Recently completed connectivity projects include the Boardwalk Trail at Lady Bird Lake, the Pedernales Street Cycle Track, and sidewalks along FM 1826 and Northwestern Avenue, among many others.
The Implementation Program staff continues to reach out to City departments, governmental agencies, and contact teams to build relationships and identify opportunities to implement recommendations. This includes maximizing the use of technology to incorporate small area plan implementation into existing project development and budgeting processes across the City. Small area plans are at the forefront of a citywide effort to strategically plan future capital improvements through the CIP Strategic Plan. 
Contact teams are also encouraged to inform the Implementation Program staff of projects they are doing to implement neighborhood plans so that their achievements can be documented.  To find out more, visit the Implementation Program webpage to view the Implementation Program Annual Report, an on-line recommendation map, and additional information.