Key South Lamar Projects Sidebar
South Lamar:  New Mixed-Use Projects with Homes (North to South)
This list of projects was developed in conjunction with a feature story for City Shaping News about the current changes taking place on South Lamar. Read the full article here.
PLEASE NOTE:  Project data was confirmed with project teams, but may not be fully complete; please refer to project websites for updated information.
Hanover South Lamar North of Uchi Restaurant
340 apartments; rents $1,900-2,000/mo
Small café connected to club house, start-up size offices (250 sq.ft.)
Anchor tenants TBD
Completion:  Fall 2014
South Lamar Plaza at Treadwell St.
415 apartments (lease only)
Rent $ TBD
70,000 s.f retail/restaurant
Anchor tenants:  Alamo Drafthouse, The Highball; new eateries by owners of Garrido's and J Blacks
12,000 s.f. grocery store
Completion:  Winter 2013-2014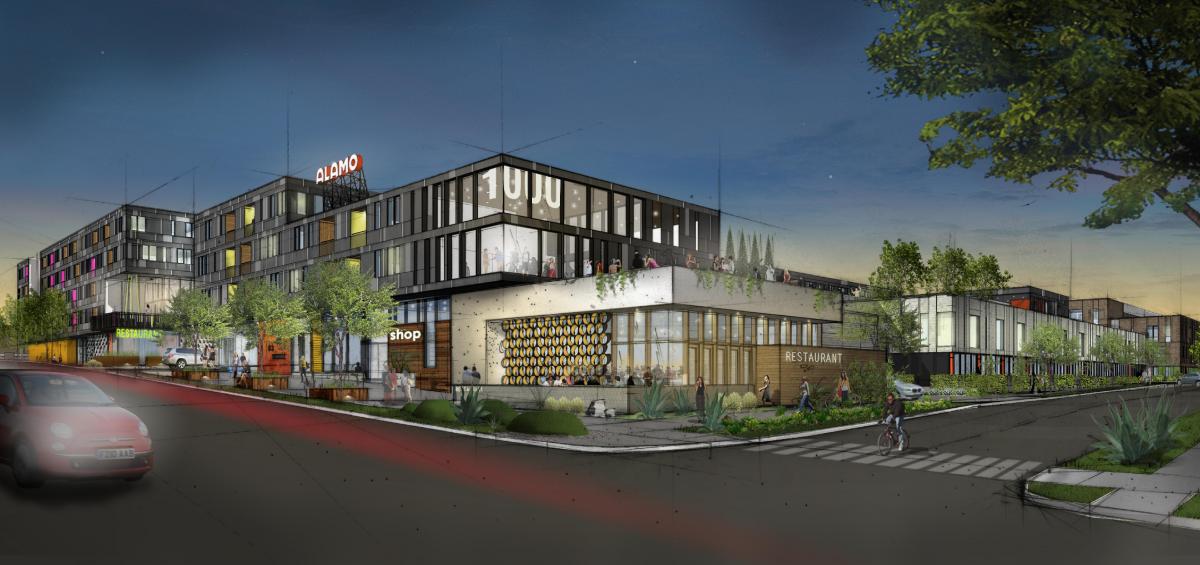 Gibson Flats at Gibson St.
202 apartments; rents $1285 - $2885/mo
3,000 s.f. retail/restaurant
Anchor tenant: Odd Duck (Food trailer to storefront, onsite)
Completion:  Q4 of 2013
Post Lamar at 1500 S. Lamar Blvd.
298 apartments; rents $1400 - $2400/mo.
8,500 s.f. retail/restaurant
Anchor tenants: Barlata (Spanish tapas); Verts Kabaps (Berlin-inspired, $5-$7)
Other tenants TBD
Completion:  Open
704 at The Spoke at the Broken Spoke
380 apartments
Rents $ TBD
20,000 s.f. retail/restaurant
Anchor tenants: The Broken Spoke
Other tenants TBD
Completion:  Spring 2014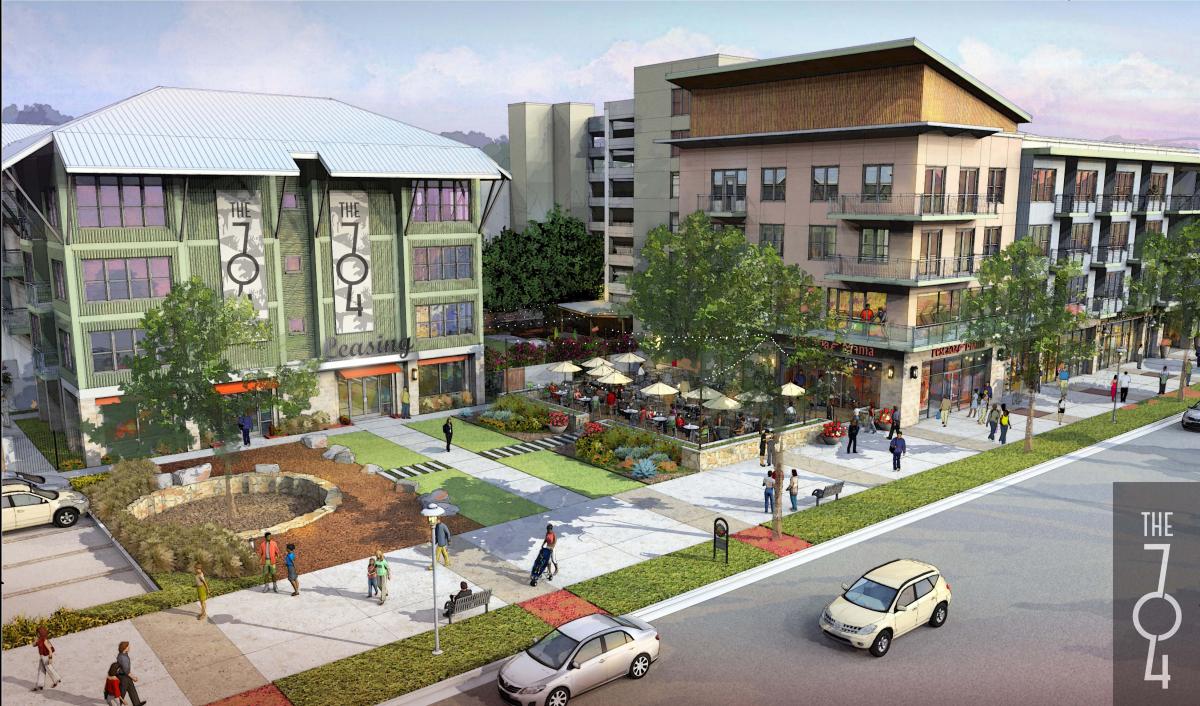 Cielo South Lamar BLVD at 2717 South Lamar
327 apartments
Rent under $1,000 – $2,400/mo.
30 townhomes (2-3 story)
7,700 s.f. retail/restaurant
Several acres devoted to trees
Anchor tenants: TBD
Completion:  Early 2014
Skyway Studios* at Manchaca (site of existing Goodwill store)
108-110 apartments
Rents for households under 30% MFI
Efficiencies (400 s.f.)
Ground-floor retail; supportive services
Anchor tenant: Goodwill Store, Foundation Communities
Completion:  2015
*Skyway Studios has applied for City and federal funding; it is not yet finalized
---
The 704:
Rendering provided by Amstar Group
South Lamar Plaza rendering:
Image credit - Michael Hsu Office of Architecture