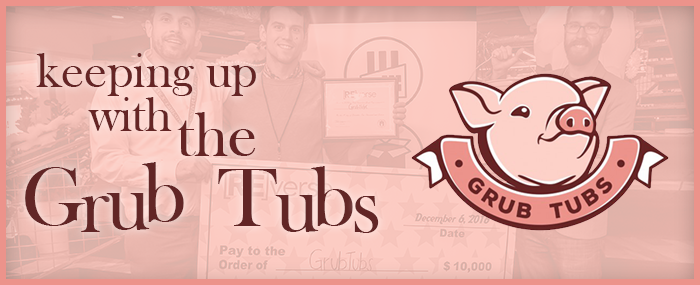 By Alyson Crowley
December's second annual [Re]Verse Pitch Competition awarded GrubTubs its $10,000 innovation prize for their idea to use expired canned food (offered up by the Central Texas Food Bank) to found their new business where they will upcycle food discards into high protein, low cost, healthy animal feed.
The [Re]Verse Pitch is a social innovation program designed to turn valuable raw materials that currently leave Austin businesses as waste, into the foundation of new sustainable ventures. GrubTubs came out on top because the competition judges found their idea, to feed organic waste to Black Soldier Fly Larvae (BSFL) to be the most viable, sustainable, and advantageous for local economic development.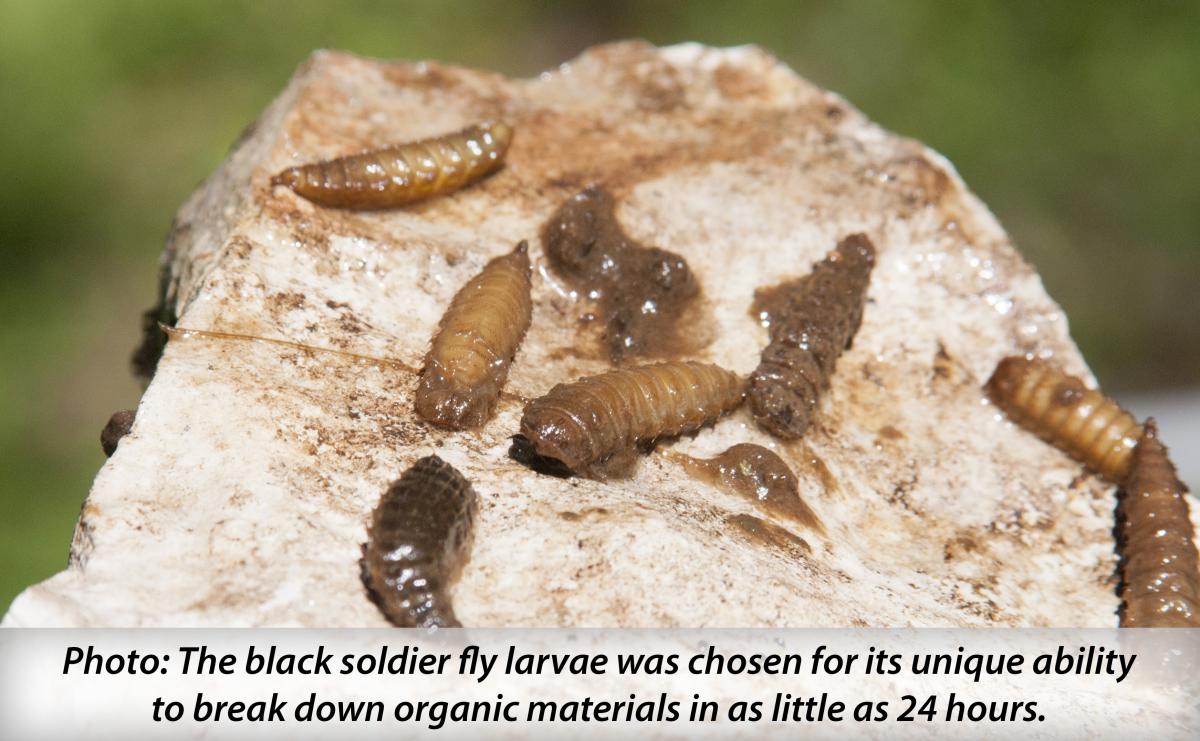 GrubTubs will help preserve valuable nutrients in the local foodshed, rather than sending them to landfills by diverting inedible canned goods (and organic discards from restaurants) right into the hungry mouths of small larvae. Not just any larvae though since the BSFL happen to be nature's perfect chicken food. "Not only do chickens love eating grubs, it's the staple food of their natural diet and a fantastic recipe for healthy organic eggs," said Robert Olivier, founder of GrubTubs.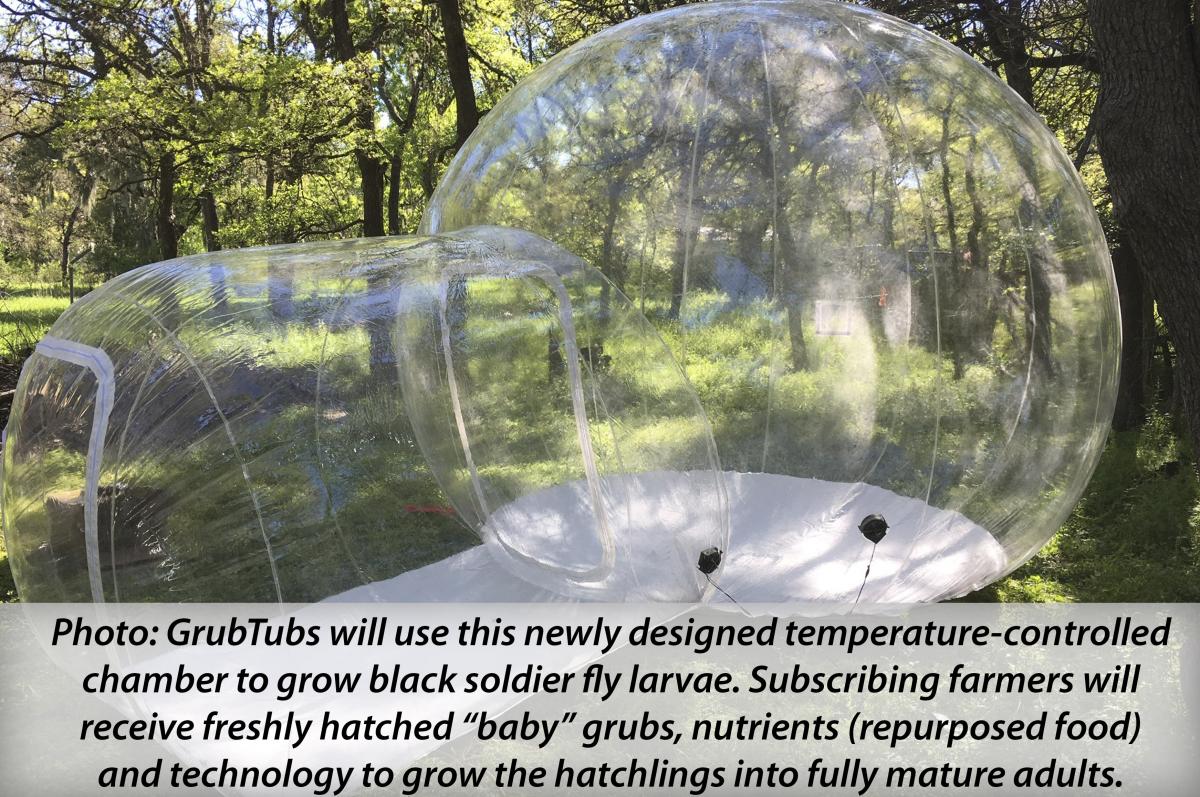 The first item on Olivier's to do list after the big win was to set up their Austin headquarters. They needed space and enough land to raise larvae. Through networking at SXSW-Eco and some good old-fashioned luck, he located the perfect property in February 2017. The land had formerly been used for agricultural purposes and is now home to a few chickens, a dog, a friendly baby goat and an inflatable insect mating chamber filled with larvae.


To grow the BSFL, Olivier purchased a hatchery where the flies will lay their eggs. He also bought an incubator that controls the environment of the eggs. The organic waste garnered from the Central Texas Food Bank, subscribing restaurants and food trucks is brought back to the farm and "fed" to the larvae. When the larvae are mature, they are dried, ground up and made into pressed pellets which are then sold to local farmers at much lower costs than other soy or corn-based feed products. In essence, GrubTubs picks up food waste and repurposes it into local and affordable chicken feed.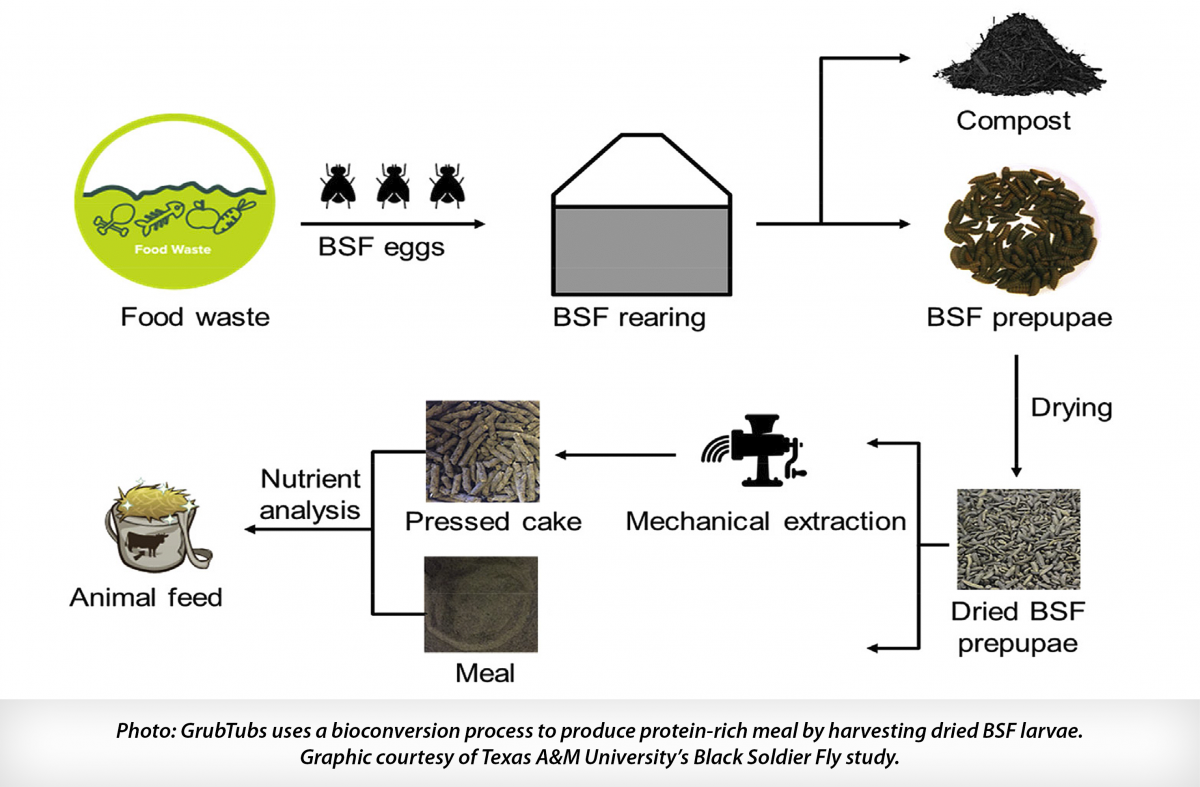 "GrubTubs' services and products help empower local farmers by producing affordable supplemental and nutritious chicken feed through food-logistic operations. Community farmers built the Farm-to-Table movement to increase access to fresh, local food. GrubTubs is introducing a "Table-to-Farm" service making it easy for Austin's food-permitted businesses to give back to those farmers," said Olivier.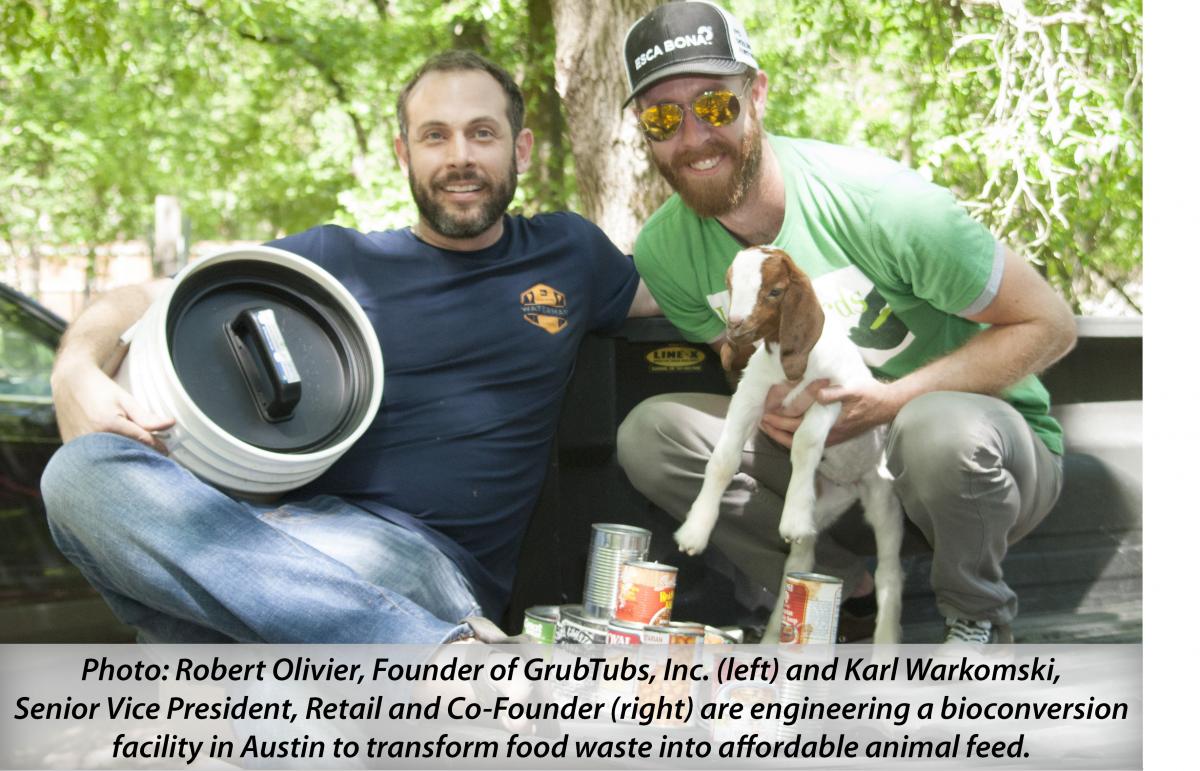 By diverting organic waste away from local landfills "GrubTubs' services will also help Austin reach its Zero Waste goal.  GrubTubs can also help businesses comply with Austin's recycling ordinance. The Universal Recycling Ordinance (URO) includes an organics diversion component which requires food permitted businesses to reduce or divert food waste away from landfills.
By recognizing that everything is a resource for something else and working to redesign our waste diversion processes to mimic natural systems, GrubTubs is increasing the life of local landfills, reducing harmful environmental impacts and encouraging economic development.