How Complete Communities Can Help Us Love Where We Live
Barton Springs Pool, breakfast tacos, Lady Bird Lake, barbecue, our incredible music scene, uniqueness, the Austin vibe and so much more. There are many things to love about Austin.  Just Google "Why We Love Austin" and you will see list upon list.  There are many things that keep us here or make us want to move here.  From 40,000 feet, Austin has much to offer and care about.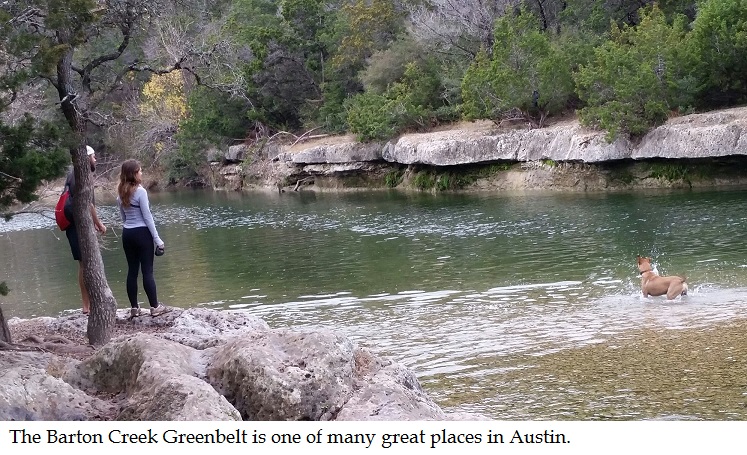 This probably comes as no surprise.  Studies about why we love where we live show the things we love about Austin are universal.  A detailed study by the Knight Communities called "Why People Love Where They Live and Why it Matters:  A National Perspective" found the most important factors to people loving and feeling attached to their community include social offerings, openness and beauty. 
Social offerings refers to places where people gather such as parks, music venues, theaters, sidewalks, barber shops, trails, food traile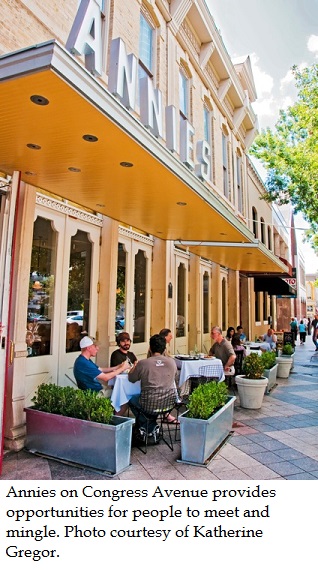 r courts such Southside Trailer Park and Eatery, coffee bars, grocery stores, and cafes.  We are social beings by nature and have a need to be around other people and be part of a group.  It is important that we can see, hear, and touch others.  This is why it is vital for communities to have places outside of our homes to meet others.  According to the Knight Communities study, social offerings is the most important factor to determine why we love where we live. Social offerings may be the key to having our communities love us back.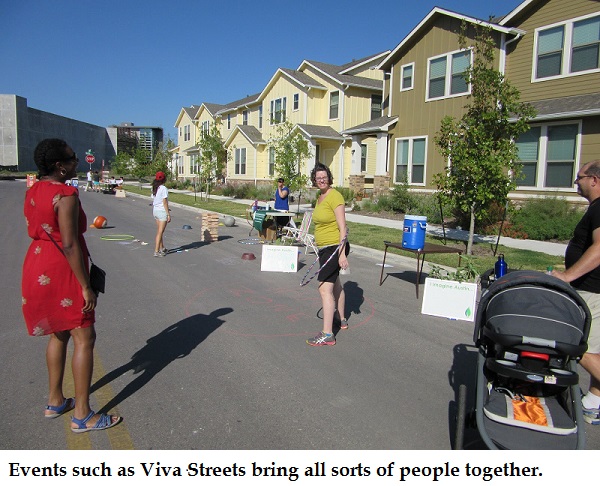 Openness refers to inclusiveness and acceptance of all kinds of people; from the young to old; different races and cultures; families with children to young singles without children; blue collar and white collar; diverse political and religious beliefs.  Austin is generally thought of as an inclusive community but can have its share of divisiveness.  A recent study by the Martin Prosperity Institute shows Austin has high levels of segregation based on income.
Beauty is something we all want to experience.  Our communities should provide easy access to beauty such as people, arts or the outdoors, harmonious sounds of music or nature, or wonderful aromas of food or flowers. 
At the 40,000 foot level, Austin has all three in abundance. From the street level, the opportunities for social offerings, openness and beauty vary depending on where you live in Austin as well as your perspective.  Loving where we live is the key outcome of what the Imagine Austin Comprehensive Plan calls complete communities.  Complete communities are places where people of all ages, abilities, and incomes can safely and easily access a variety of goods and services to meet their daily needs within a short trip of where they live or work - walking, bicycling, or taking transit, driving or other ways to get around.  At its heart, complete communities seek to create places where everyone can lead a fulfilling life and live in a place worth caring about.  Don't we all want to love where we live?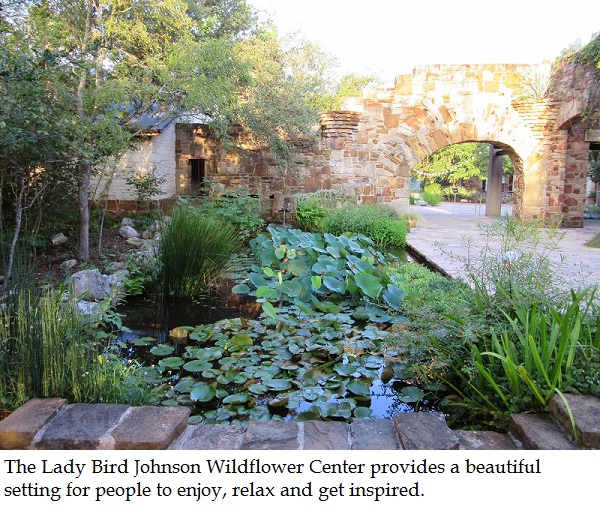 To help you answer these questions, we will continue this blog series on complete communities by providing more details which hopefully will show the big picture and where we all fit in.  We also plan to release a video series on complete communities as well. Please feel free to contact Paul DiGiuseppe if you would like to discuss how an initiative contributes to complete communities, provide suggestions, or have any questions about complete communities.  Even better, please e-mail Paul any photos or stories showing social offerings, openness, and beauty in your community.
The City and the community have been hard at work moving Imagine Austin forward and trying to make Austin an even better place.  From the City opening Bartholomew Pool to a non-profit that teaches adults how to read, Austin has many great initiatives. If you know about an initiative going on in the city, you might want to ask "How does the effort contribute to complete communities?" or "Will the initiative make people respect the community even more?"