A Ground-Breaking Resource for Keeping Up with Emerging Projects
By all accounts, Austin is booming! More people and more jobs mean more construction around town. With so much going on, it can be hard to keep up. Have you ever thought to yourself, "I wonder what is going up at that construction site around the corner?" or "I wish I could wrap my head around everything being built in this town!"? For answers, check out the City's Emerging Projects report and poster. It's a great toolkit for planners, developers and community members alike.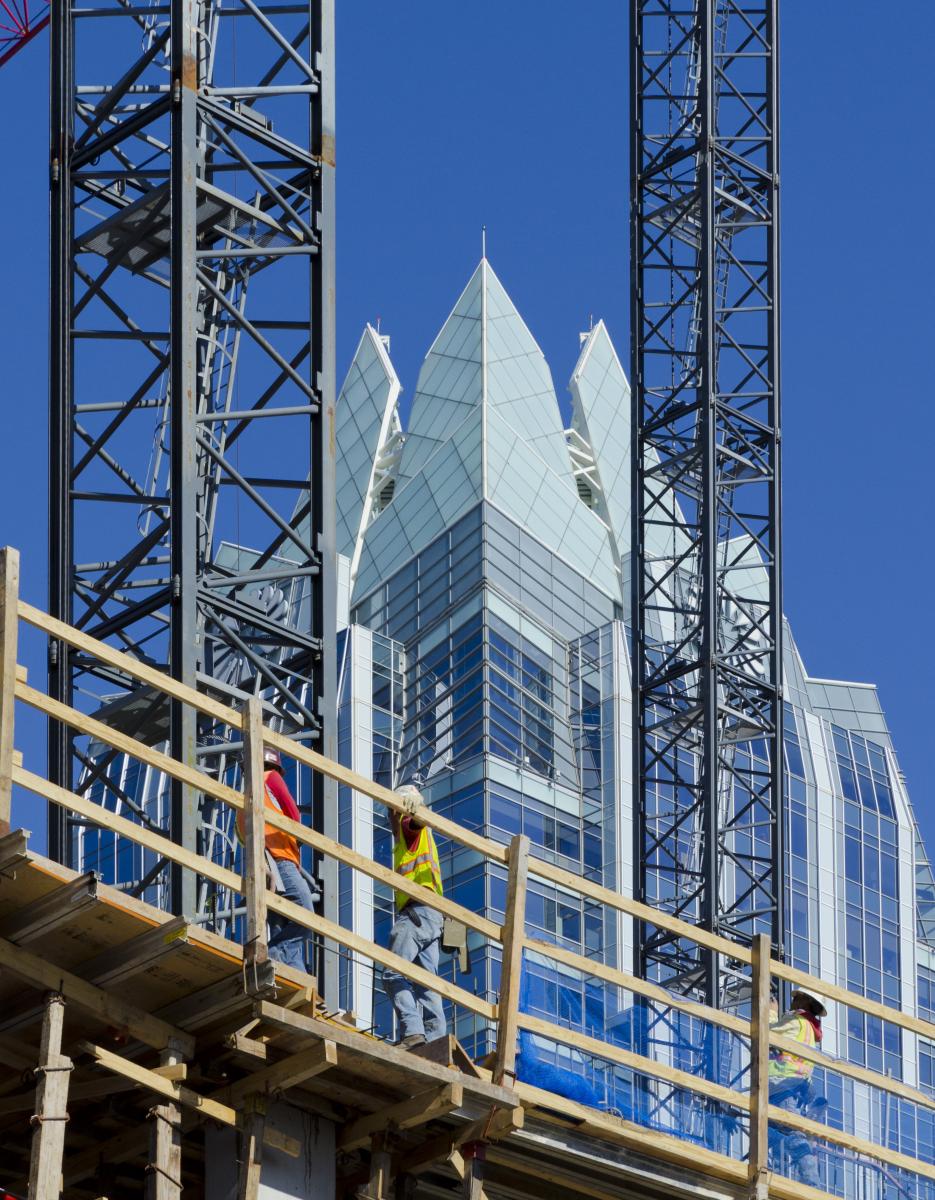 The toolkit has been developed by City planning staff to aid in regional planning efforts. The poster includes Austin-area projects' geographical location, and information on scope and general use. The report adds the status of the projects, land use information in greater detail, number of units, square footage, size of the site, etc. With a few exceptions – such as downtown sites or especially big suburban ones – it includes only projects over 10 acres and/or 20 residential units. The quarterly report is a compilation of data from various sources like newspaper articles, websites, blogs, and the City of Austin's permit recording database AMANDA. For more information email Surbhi Bakshi or call 512.974.6459.
Two more great resources:  the Downtown Austin Alliance's "Emerging Projects" web page and EGRSO's Downtown Emerging Projects page.
---
Photo credit: Michael Knox, City of Austin EGRSO