A Green Roof on A Bus Stop? Believe It!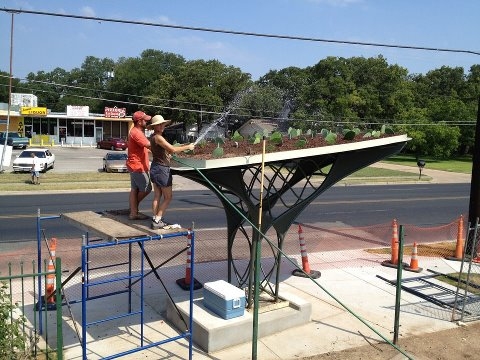 It's the coolest bus stop in Austin, in every sense, and it's at Pecan Springs Commons, a Northeast Austin community for people at risk of homelessness. Read the full story of how the Green Roof Bus Stop came about – thanks to collaborative efforts by GRoWERS (a local green roofs nonprofit), the Capital Metro Adopt-A-Stop Program, and the nonprofit Green Doors, which works to end homelessness.  Green Doors developed Pecan Springs Commons – a great addition to a neighborhood seeking improvement.
About this blog
Imagine Austin is our plan for the future—and it's in action today. Connect here with places, projects and people transforming our city into complete communities where your daily needs are met within a short trip.