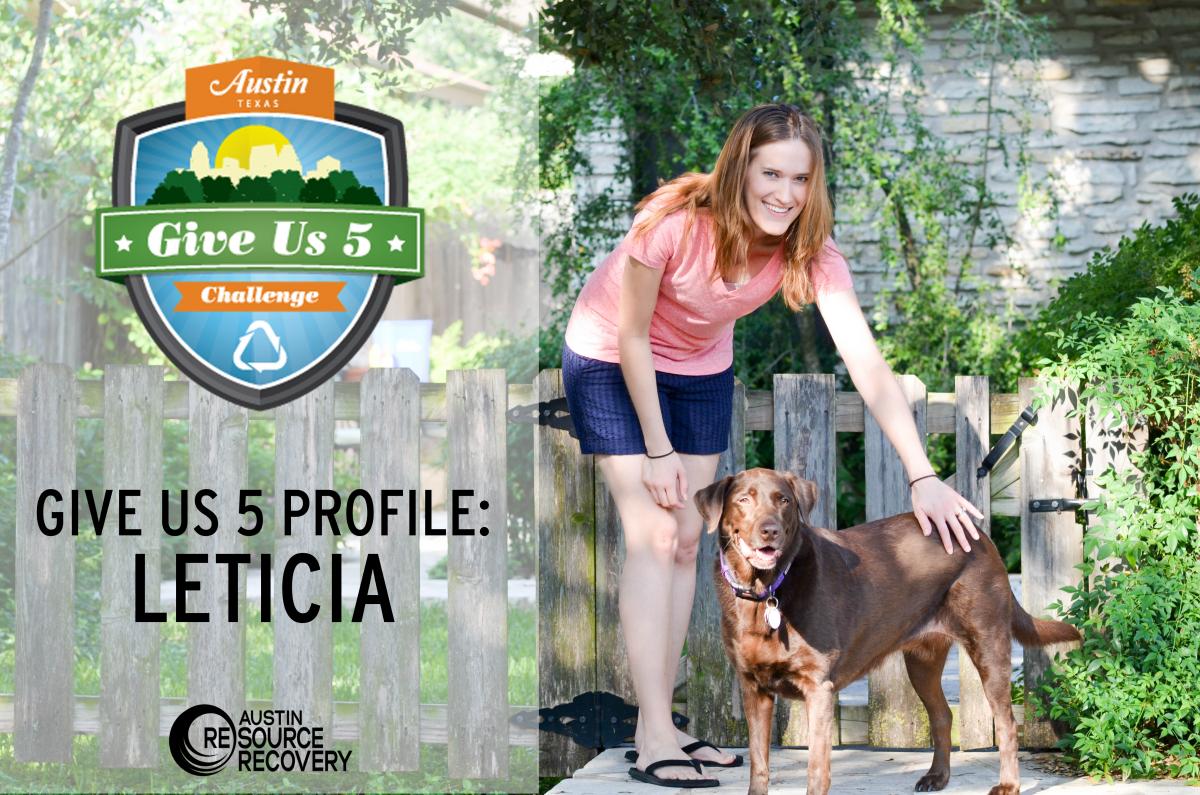 Meet Austinite, Tisha. 
Meet Tisha Monsey, a Program Coordinator & Academic Advisor for the McCombs School of Business at The University of Texas at Austin. She has been a resident of the City of Austin for over 10 years now. She enjoys watching movies at home and spending her free time out on the lake. When she's not out on the water she loves discovering new Austin restaurants, especially when there are cupcakes involved.  Tisha told us how she's making sure her home recycles as much as possible.
How have you made recycling easier to do in your home, for your family?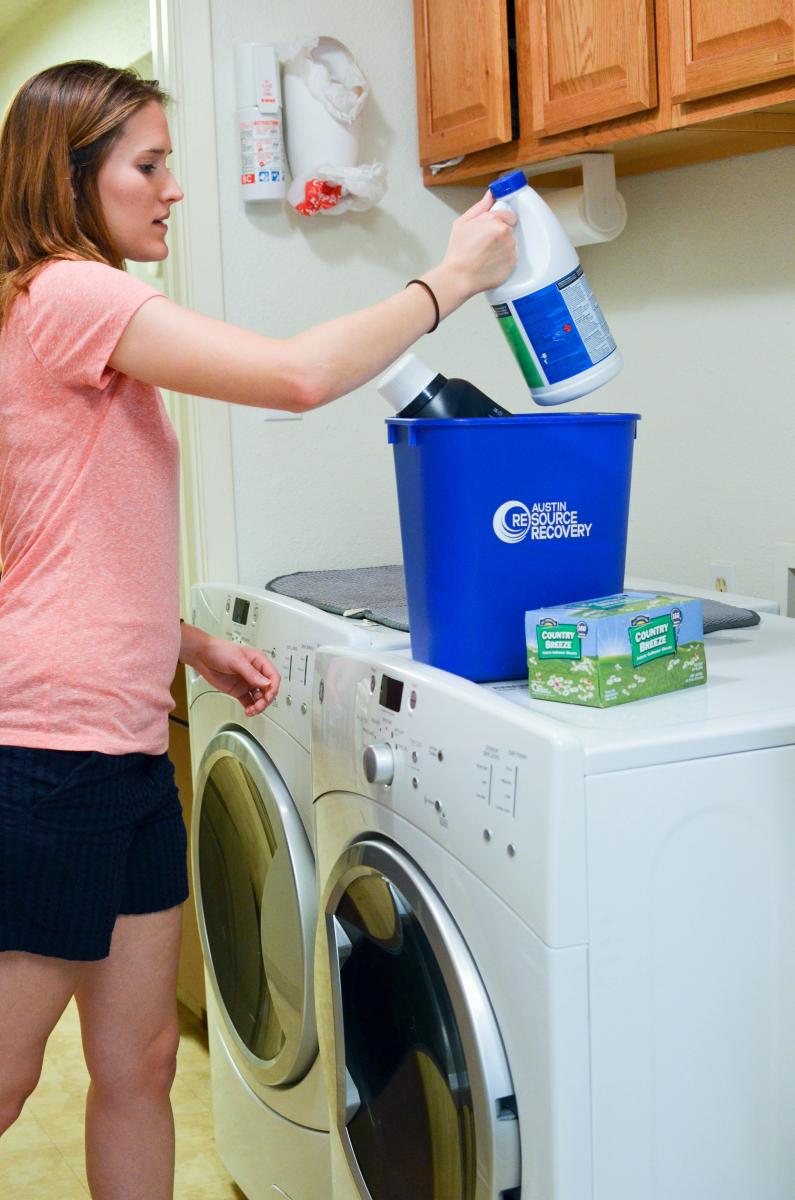 When my husband and I moved in together, we had 2 trash cans in the kitchen and 2 trash cans for each bathroom. Instead of giving one away, we just made one thedesignated recycling bin in each room. Having a separate recycling bin in the bathroom was something I never thought of before, but it makes it easier to ensure everything that can be recycled is recycled. I didn't realize just how many bathroom items are recyclable and how tempting it can be to throw items in the bathroom trash instead of taking it across the house to a recycling bin.
What item do you most frequently recycle?
Food containers! Things like pasta boxes, cereal boxes, cheese and yogurt containers, and plastic milk jugs. Basically lots of plastics and thin cardboard.
What items do you forget to recycle?
Probably toilet paper rolls! The last square of unused toilet paper is usually glued onto the roll and it throws me off since it is soft tissue instead of paper or cardboard!
That can be tricky! No need to worry about that little bit of toilet paper. The roll is recyclable! What room do you recycle most in?
We keep one recycling bin in the pantry, so that's where all of our junk mail and kitchen items go. That's where we do most of our recycling.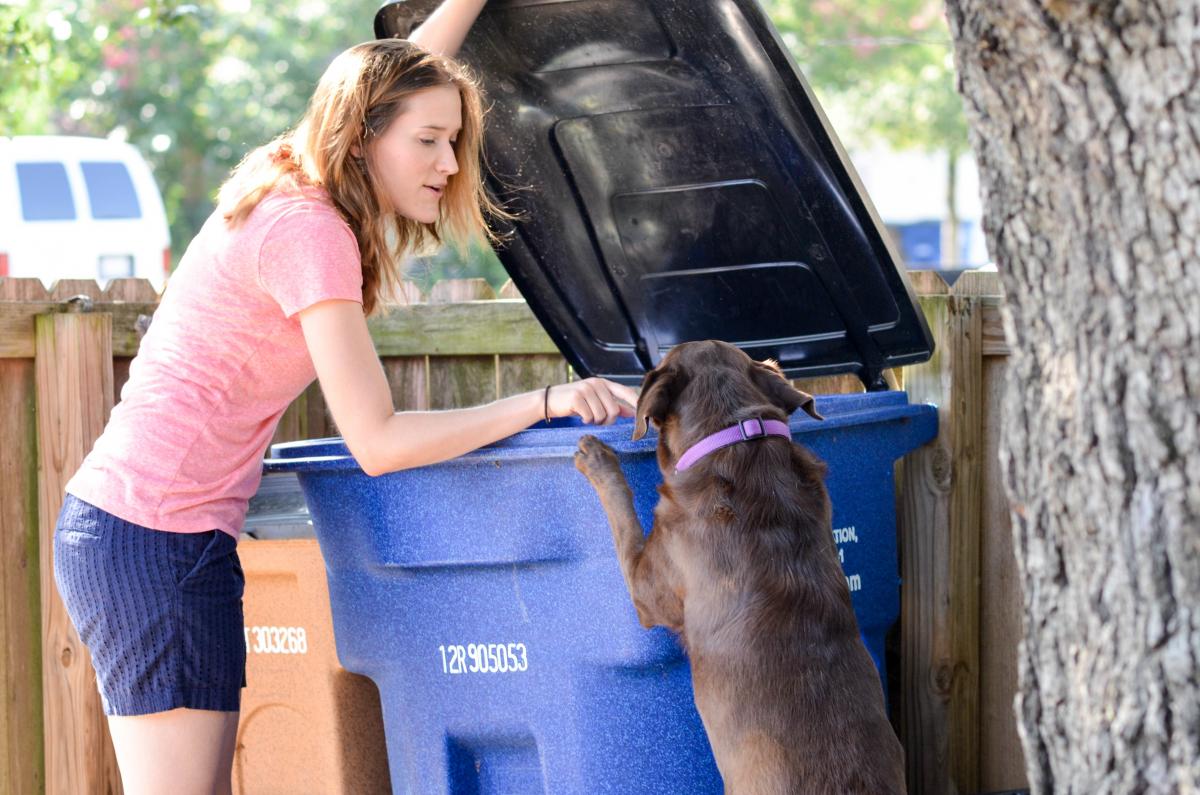 How are you reaching your 5 extra lbs.?
 Sometimes it's easy to just throw old expired foods in the garbage, but by taking the extra 30 seconds to rinse out an old container instead of tossing it in the can, we're able to put more in the recycling bin instead. 
Why is recycling important to you?
Recycling is important to me for a lot of reasons. I grew up recycling, so that's part of it, but to me it's an easy thing to do make the world a better place for future generations. We don't have kids, but that shouldn't matter. There's only so much space on this planet, and I'd rather not fill that space with garbage. It's not just a space issue though - it's a contamination issue. I don't want that garbage ending up in rivers, streams, animals' homes, or polluting our air and water. It's about reducing waste.