Free Theater in Austin, Texas, Shakespeare in the Park at Zilker Hillside Theater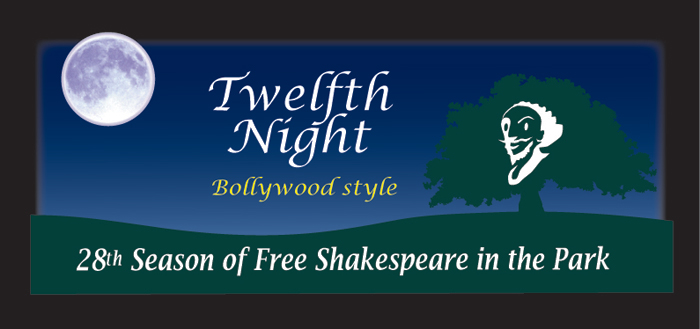 A clear night sky, a cool evening breeze and Shakespeare.
May, 2012. What a great way to spend a lovely evening outdoors with friends and family. The cool breeze surrounds you and the open night sky above is clear and beautiful. Shakespeare audiences are always a great crowd to be around!

Shakespeare's The Twelfth Night or What You Will - Bollywood style
For me, this year is a totally unique Shakespeare experience. Featuring new music by Austin singer/songwriter Naga Valli, Austin Shakespeare welcomes young and old to a Bollywood-inspired production of one of Shakespeare's most popular romantic comedies: Twelfth Night; or What You Will. This play is as complex a romantic comedy as any modern film (many guests will see the inspiration for several films they've seen.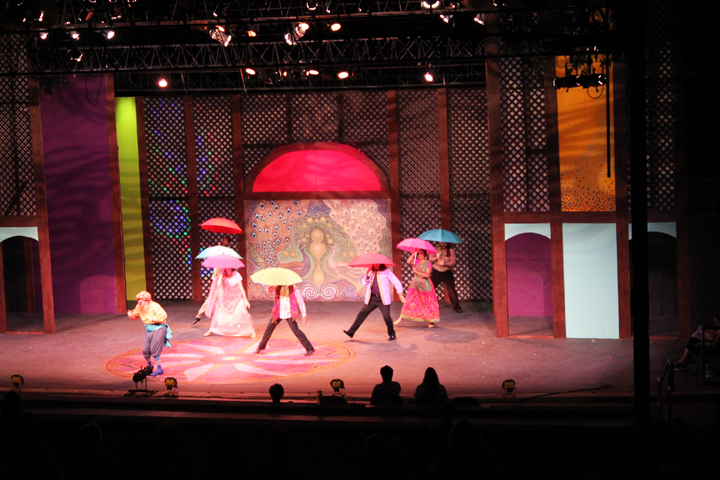 The Big Bollywood scene.
The story is of Viola, a young girl disguised as the boy servant, Caesario who lives in the fantastic world of Illyia. Caesario falls head over heels in love with her (his) master, Duke Orsino, who also finds himself strangely attracted to this young "man"  (you can imagine, that creates some very awkward moments).  ving an awkward emotional moment with his young boy servant Caesario (really a girl, Viola).

The Duke Orsino having an awkward emotional moment with his young boy servant Caesario (really a girl, Viola).
The Duke sends Caesario (Viola) to Olivia, the woman the Duke loves to woo her for him. Olivia falls in love instead with Caesario who is actually Viola. How complicated can you get?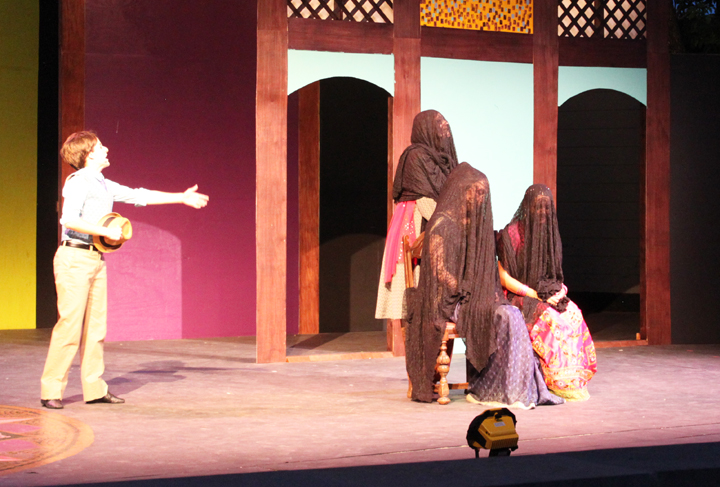 Caesario wooing Olivia for his Duke, Orsino. Who falls in love with Caeario instead.
The story is also well-known for the silliest of meanies, Malvolio, who is tricked by four mischievous competitors in Oliva's court into wearing a distinctively ridiculous outfit he thinks will impress his mistress, Olivia.  He ends up throwing himself at her,  making a complete fool of himself, or worse and finds himself in a ton of trouble.
Malvolio, dressed up like a dandy, making a fool of himself and finally throwing himself at Olivia.
Austin Shakespeare in the park has become a spring time city icon. It is a fantastic way to introduce children to the theater, Shakespeare and spending quality time with family away from the computer and the couch.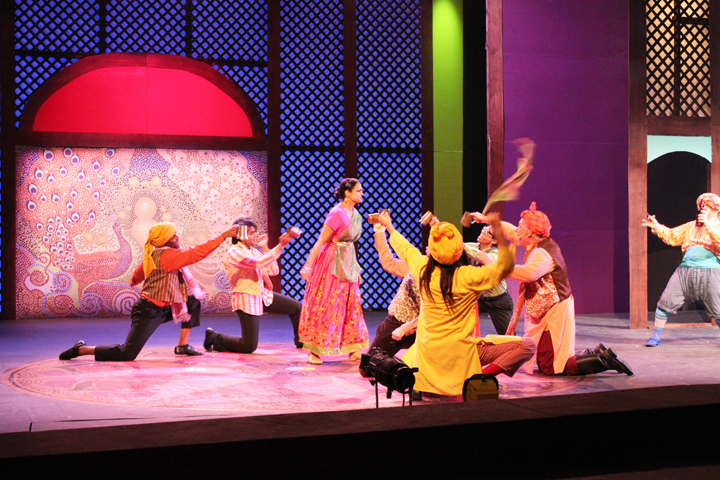 A Bollywood feel made this Shakespeare production distinctive.
Bring as many family members who can fit on a blanket (or low folding chairs) and enjoy the cool Austin evenings while they last.
Shakespeare in the Park is Free and open to the public.  The Zilker Hillside Theater is now totally ADA (Americans with Disabilities Act) accessible.
Call 974-4000 if you require special assistance.
Shows start at 8pm  Run every Thursday, Friday, Saturday and Sunday from May 3rd through the 27th.  See you at the show!