Economic Benefits of Outdoor Spaces
Zilker Park, Austin, Texas
Below is an article about the economic benefits of outdoor spaces in communities, but  I thought I'd start with what the parks, trails, pools and other open spaces in Austin have come to mean to me.
I grew up in South Texas.  I lived in a beach town, yet loved the hill country.  The rolling green of the landscape and the trees that have lived for 100's of years - that have trunks too big to get your arms around and huge branches just begging you to grab a good book, climb up and read - all drew me to Austin.  Now that I live in Austin, I have found hobbies and passions that I didn't' know existed until I moved to a city where green spaces and outdoor activities rule.  I found out that I love to hike.  I love to walk on the trails, watch the dogs play in the park, meet people who are enjoying themselves, take pictures of the wildlife and plants, and I love having the ability to try new things…kayaking, zip lining, rock climbing, mountain biking, etc…  I'm not the type of person who exercises for the fun of it…but when you make exercise fun (in a beautiful atmosphere)…I'm there!  That's what outdoor spaces mean to me.  It's a chance to relax with loved ones and friends; it's a chance to exercise while enjoying the beauty and challenges that a trail or park can give you; and it's the ability to live in a big city, and still feel like you are alone in a green paradise.
Austin is a city that is known nationwide as "The city within a park".  When people think of Austin, they think of green spaces.  They think of music and great food, and usually all of these things happen together.  The economic benefits of having outdoor spaces in communities is very lucrative for both city government and for local small business owners, but don't forget that outdoor spaces in communities can define that community in so many other ways:  keeping families and friends connected; improving health and wellness of the residents; bringing in new businesses; increasing home values; and much more.  Outdoor spaces are a necessity for every city in order for it grow, but the city who does it best will be the one that people always remember and strive to return to – like Austin.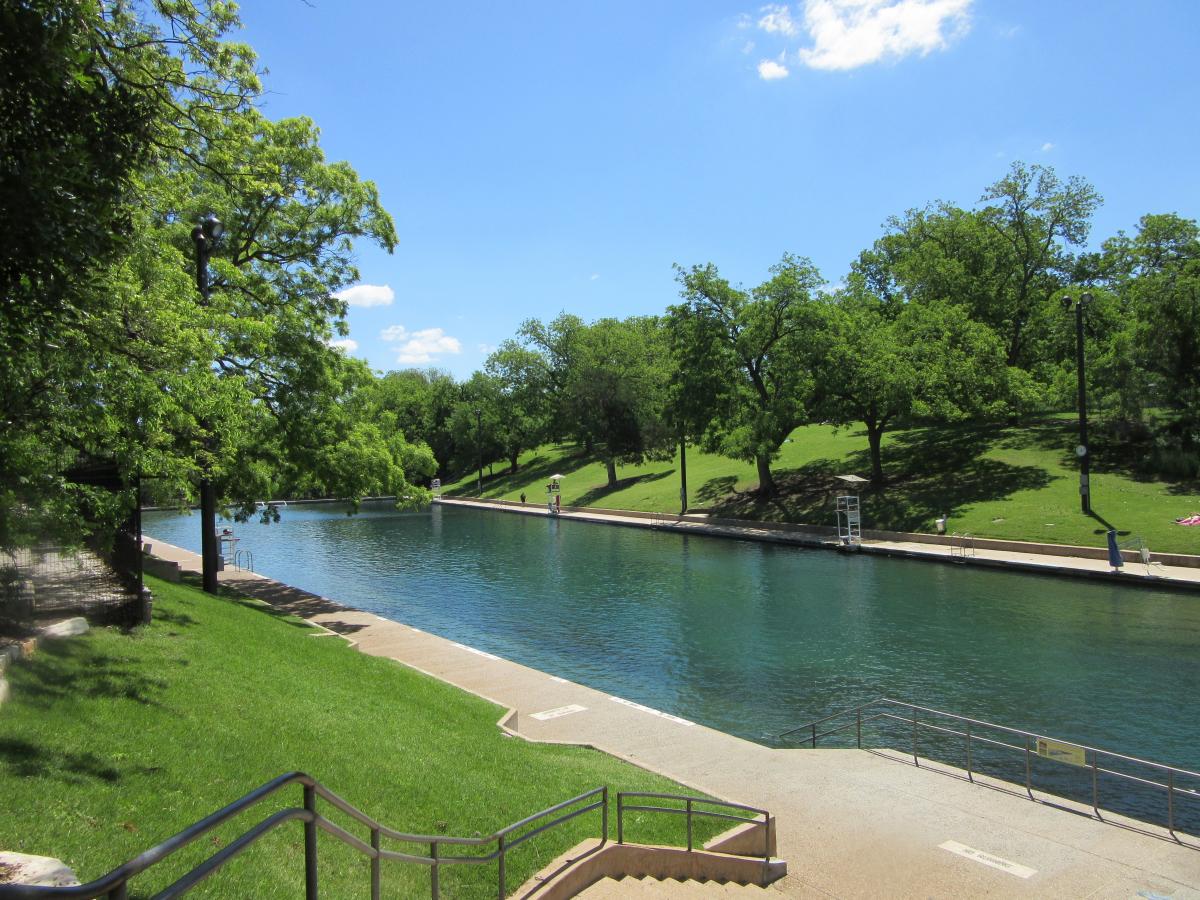 Barton Springs Pool, Austin, Texas
Parks and outdoor spaces provide a variety of benefits to their residents and patrons, both those who live nearby and also people who visit.  In addition to the environmental benefits, including preserving plant and animal habitats, decreasing air pollution and water filtration effects, parks create an economic benefit for both governments and individuals.
Many of the economic benefits of outdoor recreation depends on the facilities, events and the attractions available in a community. People rarely travel to destinations because they enjoy the travel itself, or because they want to stay in a particular hotel or eat at a specific restaurant. In most instances, the appeal of going to another place is inspired by the diversity and variety of its outdoor recreational opportunities.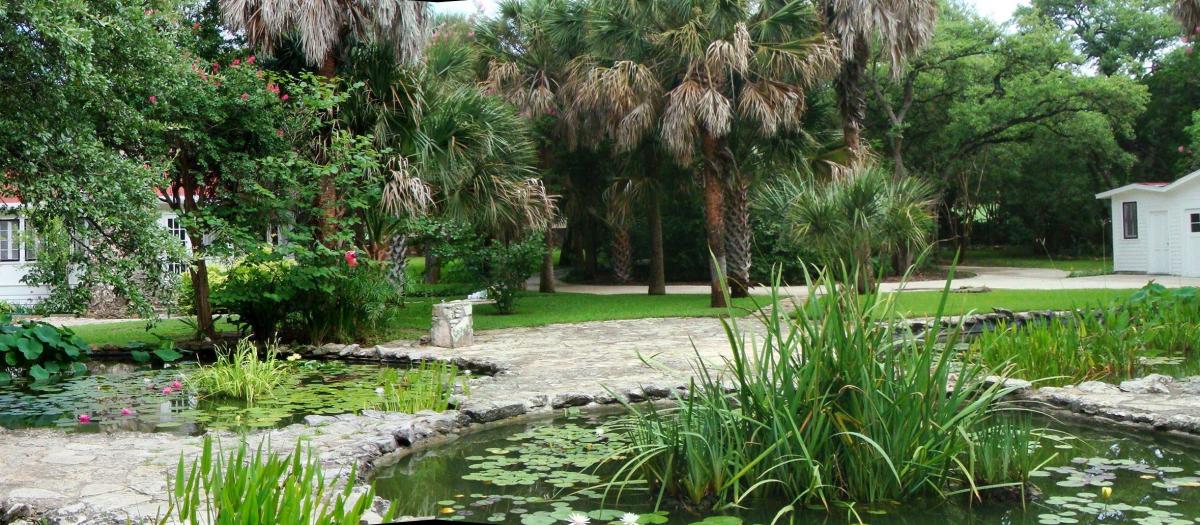 Mayfield Park, Austin, Texas
The attractions that are responsible for bringing the most people into most communities are festivals, parks, sports tournaments and major recreation facilities like botanical gardens and unique park features (like Barton Springs Pool). The same can be said for people who move to a new community.  Open spaces such as parks and recreation areas have a positive effect on residential property values, and can lead to proportionately higher property tax revenues for local governments.
Parks have also been shown to decrease health costs and support productivity, both through encouraging exercise and reducing air pollution. The plants in a park absorb air pollutants and reduce the impacts the pollutants have on people's cardiovascular and respiratory systems. Outdoor recreation facilities and parks provide low or no-cost recreation and encourage exercise, bringing people into nature and making outdoor recreation more accessible. Parks and natural outdoor spaces provide safe and attractive places for individuals and families to exercise and play.
At the core of the outdoor recreation economy is the outdoor consumer, whose diverse interests fuel a growing industry. Today's outdoor lovers aren't confined to traditional demographics or activities. They seek more meaningful experiences everywhere, from in their backyards, to public outdoor spaces, to activities in the country, on rivers and lakes, etc... Outdoor lovers come in all genders, ages, shapes, sizes, ethnicities, and income levels. They live throughout the world and they view outdoor recreation as an essential part of their daily lives. People fill their garages with bicycles, backpacks, sports equipment, boats, skis, tents, hunting rifles and fishing gear, all of which is redefining the outdoor industry, in a progression that is evident in the steady increase in growth of sales and jobs since 2006.  Families load up their vehicles and head to the park, or to the hike and bike trail, or pool or splash pad on the weekend to enjoy time together and instill a love of nature and outdoor spaces in their children.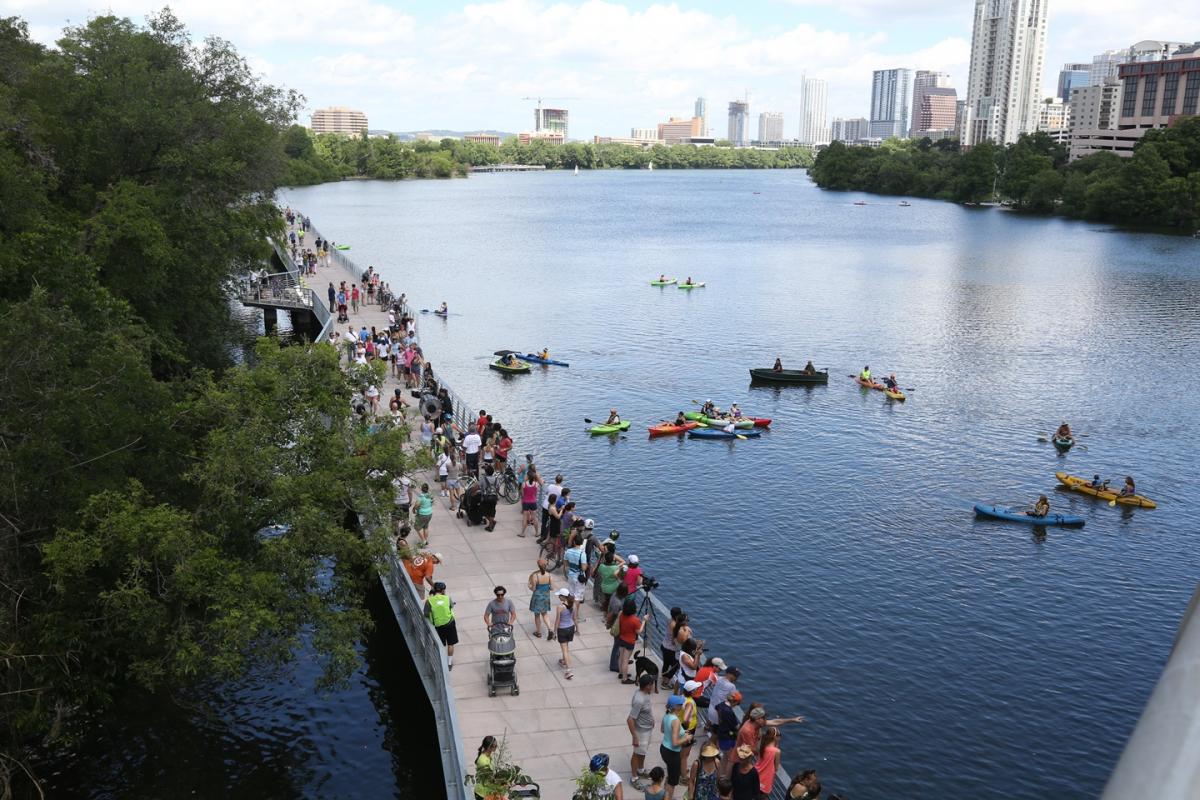 Boardwalk on Lady Bird Lake, Austin, Texas
In short, outdoor recreation is a growing and diverse economic sector that is a vital cornerstone of successful communities – and it cannot be overlooked or ignored. Most importantly, outdoor recreation is no longer a "nice to have," for cities, it is now a "must have" as leaders across the country recognize the undeniable economic, social and health benefits of outdoor recreation
In a study done by Outdoor Industry Association in 2012, OUTDOOR RECREATION IN TEXAS GENERATES…
$28.7 BILLION in consumer spending
277K direct Texas jobs
$8.9 BILLION in wages and salaries
$1.9 BILLION in state and local tax revenue
 
Preserving access to outdoor recreation protects the economy, businesses, communities and the people who depend on the ability to play outside. The bottom line is that outdoor recreation contributes $646 billion per year to the national economy.
The Outdoor Industry Association (OIA) published a state-by-state tabulation of the economic impact of outdoor recreation. The report follows up on a landmark national report on the countrywide economic impacts of outdoor recreation by cities and states.   (See Table below)

The economic growth of outdoor recreation continues long after consumers purchase outdoor gear and vehicles. People looking for unique and extraordinary outdoor experiences make expenditures on trips, spending money on travel-related expenses such as restaurants, groceries, gasoline, airfares, lodging, campgrounds, and mementoes of their trip. Their spending is the cornerstone for many small business owners, and they help create jobs by visiting recreation sites that are maintained by park rangers, volunteers and land managers.
Outdoor recreation is good for the American economy and our future.  When people use and invest in public lands and waters, they are protecting and enhancing outdoor experiences that benefit millions of people who enjoy the outdoor spaces, and thousands of businesses and families whose livelihoods depends on the outdoor recreation economy.  The steady increase in economic impacts for city's both in the form of governmental and business income and in employment numbers, show the importance of investing in your communities outdoor spaces.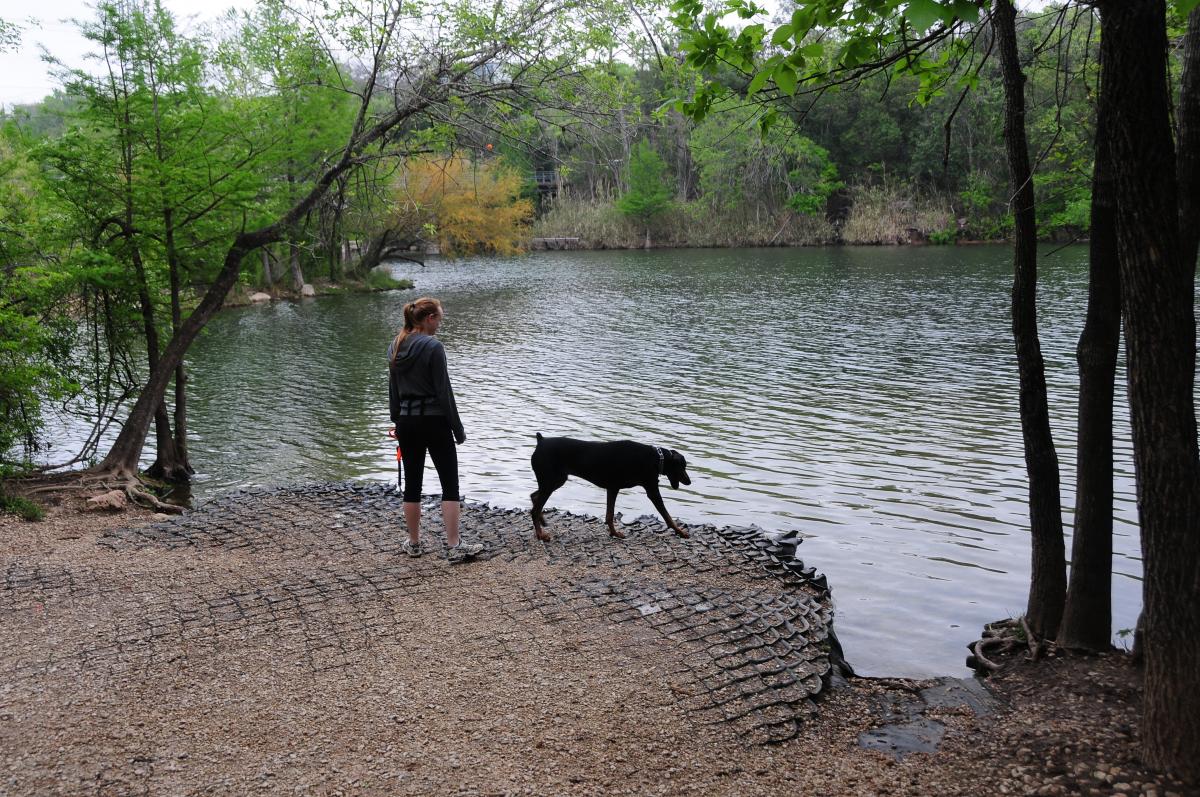 Red Bud Island Park, Austin, Texas
The following websites were used to obtain some of the information in this article:
National Recreation and Park Association's 'Economical Impact of Local Parks' study