College Lifestyle vs. Recycling Lifestyle: Why Choose When You Can Have Both?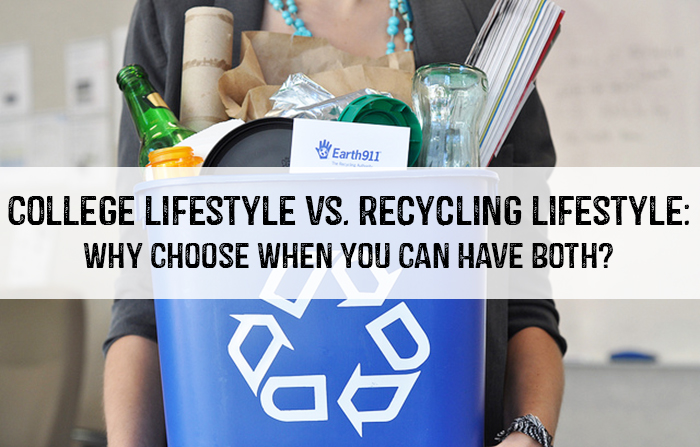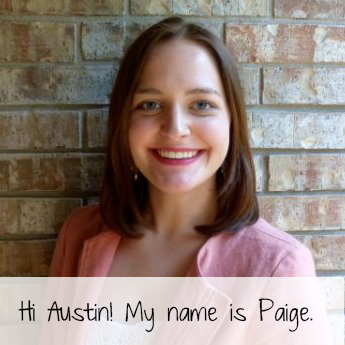 Hi Austin! My name is Paige, and I am a third-year student at the University of Texas at Austin.  As a college student, my schedule is busy and my free time is limited.  Many of us, including myself, go to school full-time, work a part-time job and find time to complete internships.  When I do have a second to breathe, I love to spend time with my roommates KC and Jenny.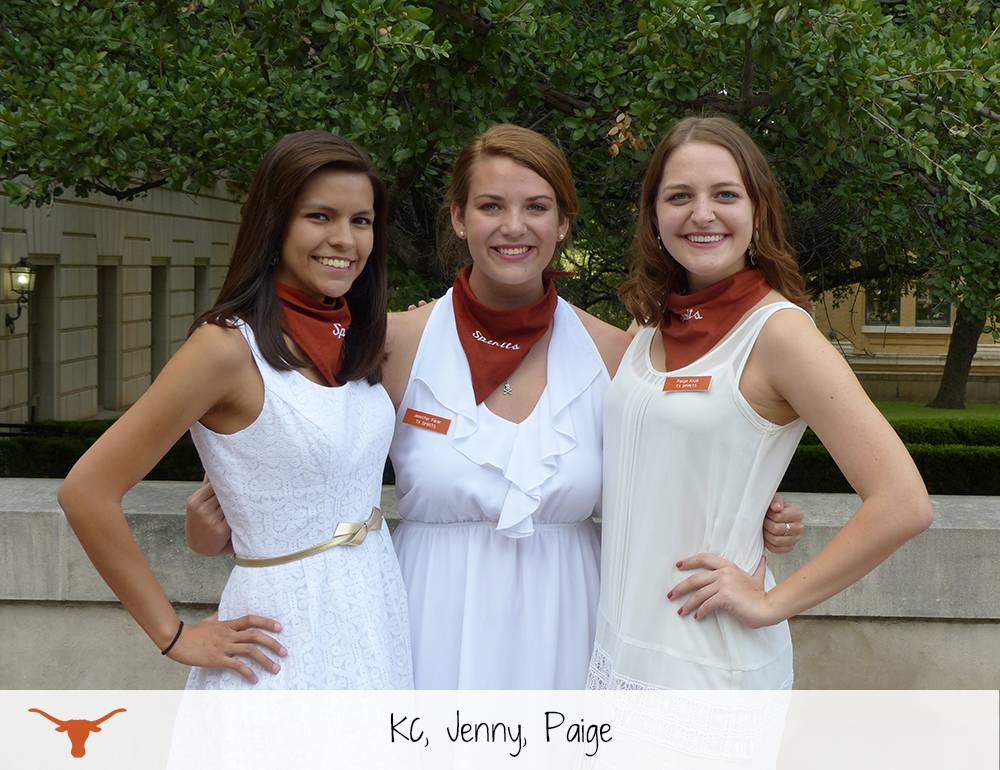 We all live in a house around the university campus.  With three girls, we have a lot of food, laundry and dirty dishes to deal with.  One thing we committed to at the beginning of the school year was that we would do our best to recycle everything and everywhere.
Many college students may think that they don't always have time to make sure they are recycling everything and recycling properly.  However, with encouragement from roommates and some great tips, I can say that it is possible! Here are some of the ways we reduce, reuse and recycle in a house of three college students:
1. Create a list of what can be recycled if you are unsure. 
On our refrigerator we have a list of all things that we can recycle in our home. It has been helpful and also serves as a reminder. You can download a recycling guide by click HERE or visiting austintexas.gov/recycle.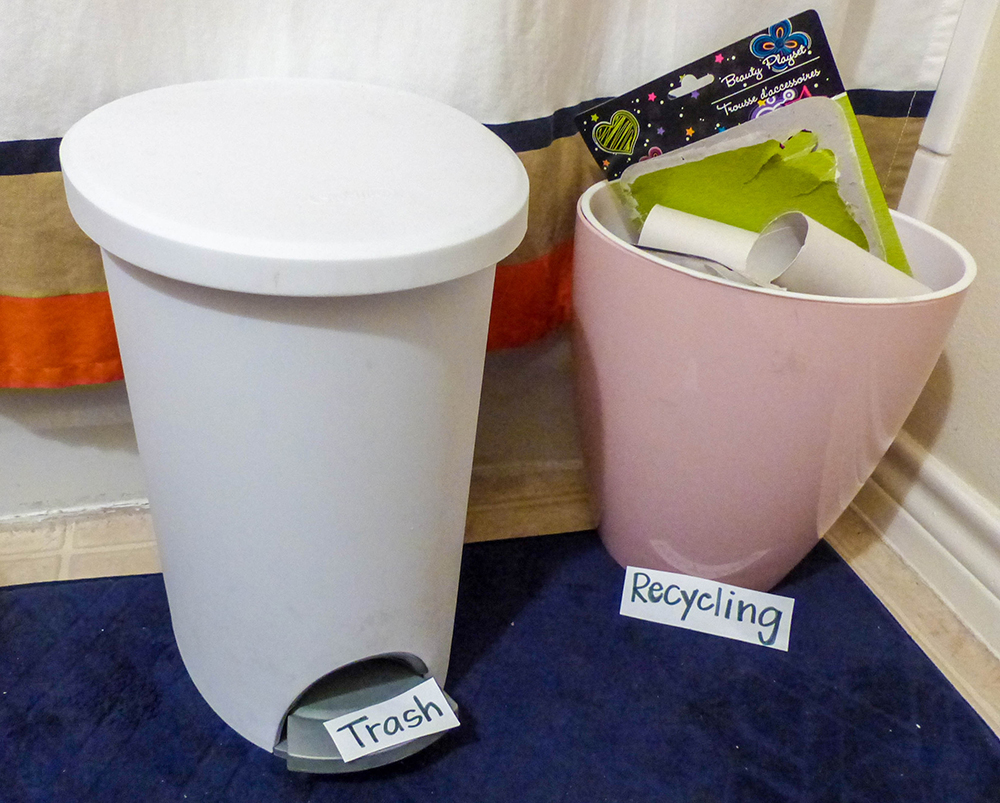 2. Make recycling bins easily accessible. 
This step is definitely what made recycling in our household much easier.  Each of us has a recycling bin in our bedrooms, as well as one in each bathroom and one in the kitchen.  I had never thought of this before, but it has made a difference in the amount we recycle.  We put items such as toilet paper rolls in the bins in the bathrooms, and I remember to recycle paper from my bedroom.  There is no reason to be complacent when recycling is available in every room!
3. Reduce the use of plastics, but when necessary recycle them.
In Austin, we are able to recycle ALL hard plastics and it is easy! In the kitchen, these may be orange juice bottles, Greek yogurt cups or microwavable meal containers. After we are done with each one, we rinse them out in the sink and place them in our recycling bin. 
We also never use plastic water bottles. My roommates and I each have our own reusable water bottle for when we are going to class or our jobs, and we always use glasses while we are at home. This simple tactic of avoiding the use of plastic bottles also saves us money!
4. Recycle old homework and assignments. 
I always try to clean out my desk and notebooks at certain times during the semester.  Instead of throwing them away, these papers will go straight to recycling, and it really adds up!
5. Keep paper towels to a minimum by using reusable rags and cloths instead.
My roommates and I choose to use dish rags in the kitchen to dry our hands and dishes.  We also have small towels in the bathroom. These rags and cloths can be used multiple times instead of just the one time use paper towels have.
Extra Tip! When using rags and cloths, save the dirty ones in laundry basket until you have large enough load to throw them in the wash. This will help you save water too!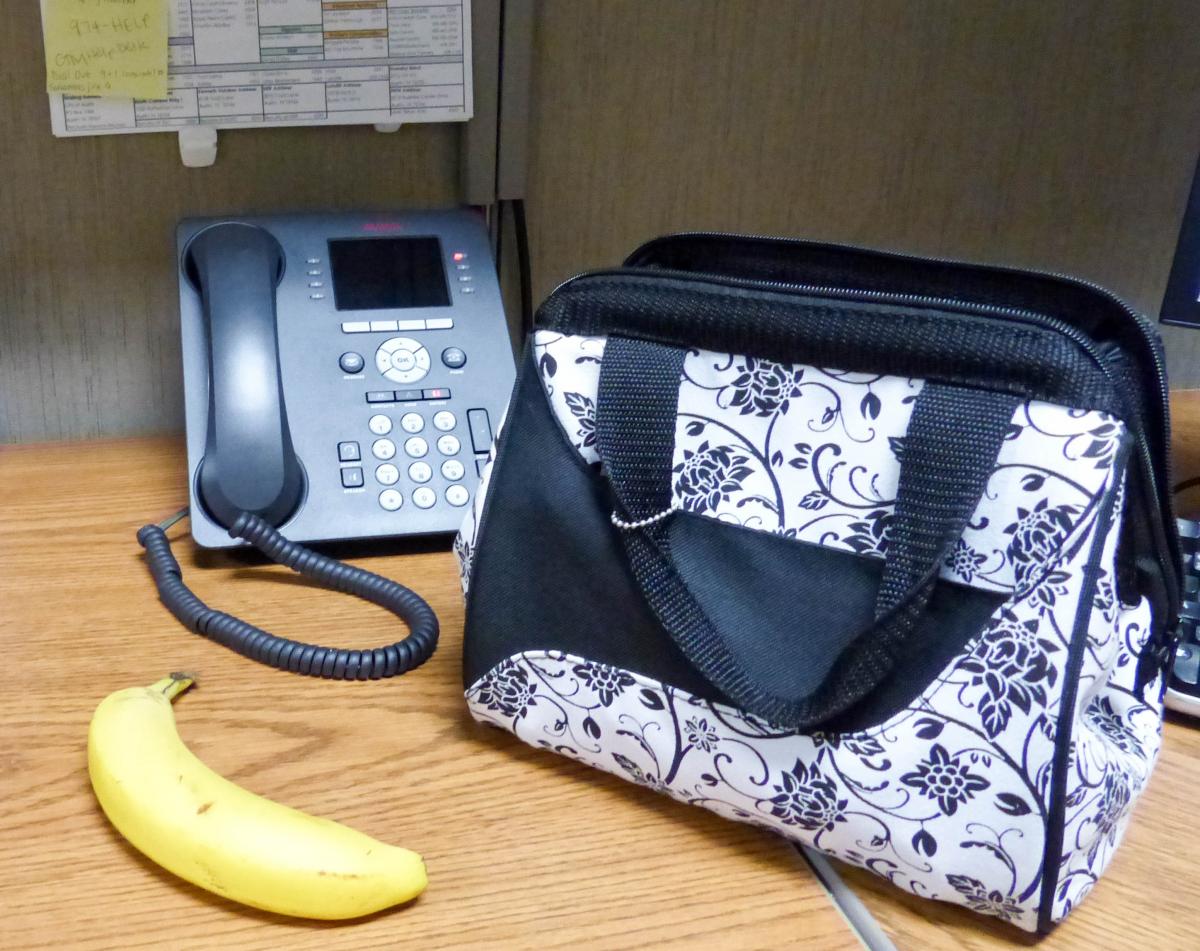 6. Upcycle glass into something useful.
Sometimes we will feel creative and turn glass bottles into a pretty flower vase or just decorations. We also will use them as penholders on our desks. And if we aren't upcycling them, we are recycling them!
7. Take reusable containers and a lunch box to work or school. 
All three of us have our own lunch boxes and a collection of reusable containers for food.  When we are taking our own food for lunch, we make sure to use these instead of a brown bag or plastic bags.
8. Commit to recycling out of the home. 
We are lucky because the University of Texas at Austin offers numerous recycling bins and compost bins around campus, but we always make an effort to continue our good habits out in the community. Sometimes it just takes a little extra looking to find the recycling bin nearby. If I don't see one, I try to hold onto the items until I can recycle them at home. You can also start your commitment to recycling by taking the Austin Recycles Pledge today! 
I'll admit we aren't perfect when it comes to recycling, but it's the extra effort we put in that makes an impact.  To reach Austin's Zero Waste goal by 2040, it will take the participation of all Austinites, children, teens and adults alike. Let's spread the word and help each other keep Austin recycling. We can do this!
Written by: Guest Blogger - Paige Kroll