The Austin Zero Waste Lifestyle MeetUp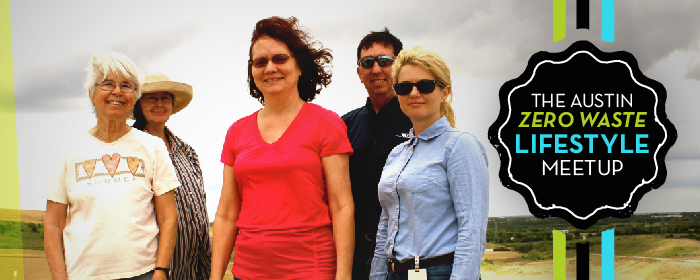 What started as a simple New Year's resolution has transformed into a full-fledged community effort to achieve zero waste. Melissa Rothrock, water planner at the Texas Water Development Board, founded the Austin Zero Waste Lifestyle Meetup group earlier this year.
 "I had made a New Year's resolution in 2015 to do more in reducing my waste," Rothrock said. "I wanted to join a local Meetup group, but there weren't any, so I started one!"
Austin Zero Waste Lifestyle Meetup is open to any Austinites who are interested in living waste-free and reducing their impact on the environment. The group's purpose is to "unite the community to promote a zero waste lifestyle and push the effort in creating a cleaner, healthier city." Group members, or "WasteNots," meet once a month at a casual, sustainability-centered location, such as a shipping container turned into a bar. Melissa plans new discussion topics, activities or crafts, and trips for each meeting, as well as taking suggestions and feedback from group members.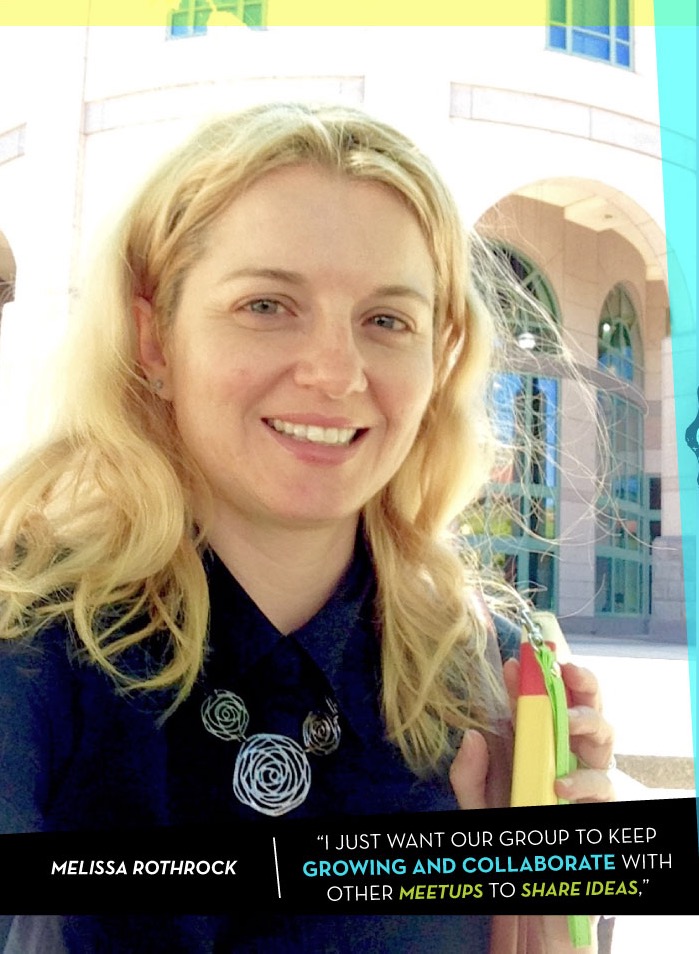 "I mostly get inspired from watching environmental documentaries, but also from reading blogs and articles," Melissa said. "I do a lot of online research on what local programs and activities would be interesting and helpful to people focused on reducing their waste." 
Melissa has several field trips scheduled for Austin Zero Waste Lifestyle Meetup, such as a local landfill tour in May and a visit to a local recycling plant. Group members are also interested in visiting the Resource Recovery Center to see how various items are processed and broken down, recycled, or reused.
"I just want our group to keep growing and collaborate with other Meetups to share ideas," Melissa said.
An avid composter of more than 10 years and a certified Zero Waste Block Leader, Melissa has always advocated for a more waste-free environment. She gets her family involved by reminding them what can be composted or recycled, and she even bought her parents a spinning composter as a Christmas gift to help them learn how to compost.
 "I spend my vacations outside, I enjoy the outdoors, and I want to preserve it for future generations," Melissa said. "There wasn't a moment in my life that I thought, 'Oh, NOW  I care about the environment.'"
Melissa encourages Austinites who are curious about becoming more zero-waste to take advantage of the City's composting classes and rebate program and to get started composting. Of course, joining Austin Zero Waste Lifestyle Meetup group will help people get guidance on reaching their zero waste goals!
"Our city is the leader in the sustainability planning movement in Texas," Melissa said. "It's exciting to live in a place that advocates and champions a lifestyle that will create a healthy, happy environment that I'll enjoy for, potentially, the rest of my life."