AMM Series: The Who, the What, then When, the Where, the Why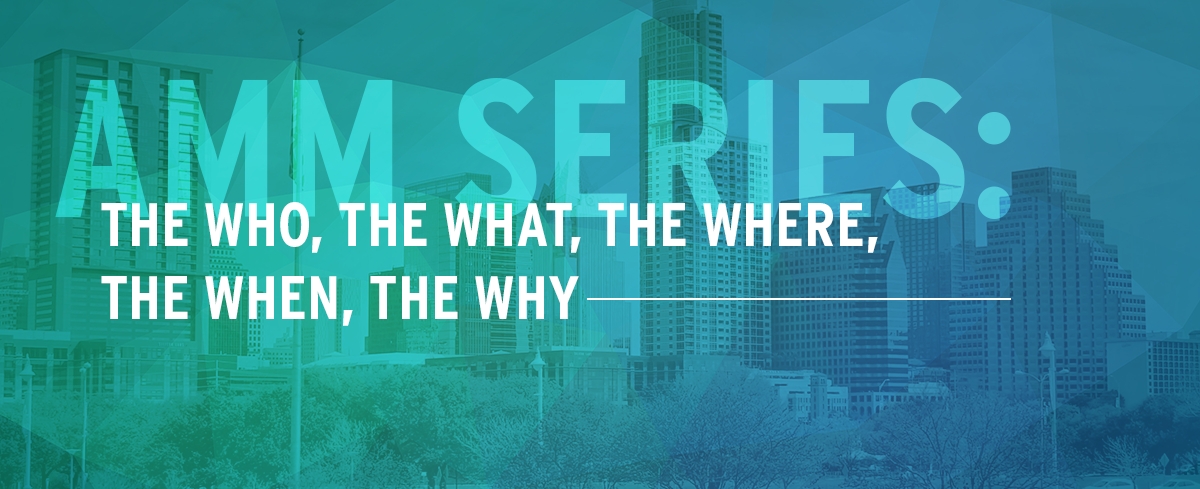 We've heard the saying one person's trash is another person's treasure—Thanks to the Austin Materials Marketplace, the age-old adage rings true for Austin businesses! For the past three years, Austin businesses and non-profits have been saving money, making valuable connections, and reducing waste by trading items back and forth. In the first of a series showcasing the AMM, let's breakdown the nuts and bolts of the program and look back at some of its accomplishments as we celebrate its three year anniversary and the launch of a new program website and marketplace platform.


Who:  So far, 264 companies are participating and any business, entrepreneur or non-profit in Austin or Travis County are welcome to join.
What: A business-to-business reuse platform run by the U.S. Business Council for Sustainable Development with support from Austin Resource Recovery. AMM works like a specialized Craigslist for businesses if Craigslist had a person constantly watching the "free!" and "wanted" sections and facilitating matches between them. The program is free for participants with suggested donation levels depending on the size of your business.
When: Anytime! Sign up online and upload your available or wanted materials at your convenience.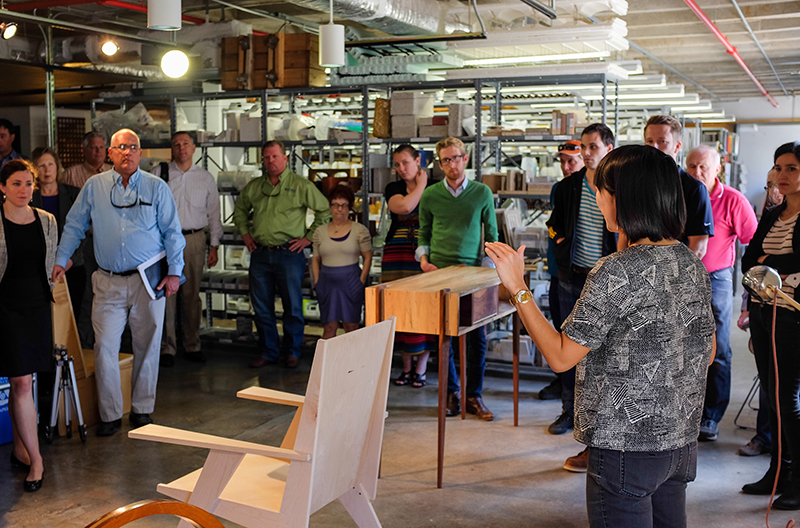 You can also join the AMM for one of their monthly meet-ups.
Where: Central Texas. AMM is also part of an international network of Materials Marketplace projects across the globe, from Ohio to Turkey.
Why: Because trading materials makes sense for you, your fellow businesses, the City and the planet. AMM has generated an estimated $372,000 in savings or value creation for participants, diverted an estimated 45,000 cubic feet from the landfill and avoided the approximate equivalent of more than 758 metric tons of carbon dioxide from going into the atmosphere.

How are businesses and non-profits using the AMM? Here are just a few examples of recent trades:
Harmony School of Science received 60 student desks from Austin Community College
Viking Fence's leftover sawdust from its manufacturing process went to the Compost Coalition for use as a soil amendment
The Austin Disaster Relief Network acquired a used ice machine from the Habitat Suites Hotel
Electronics refurbishment and recycling company R2 Corporation traded tech benches and other business equipment with audio manufacturer Avenson Audio
Creative space The Museum of Human Achievement gave a second home to a serving cart, patio umbrella, clothes rack, towel rack, picnic table, and rugs leftover from SXSW events organized by Production Glue

What could you trade through the Austin Materials Marketplace?
In the coming months, we'll be sharing more in-depth stories with you from the Austin Materials Marketplace program.