AMM Series: SXSW Discards Benefit Local Nonprofits, Farms And Artists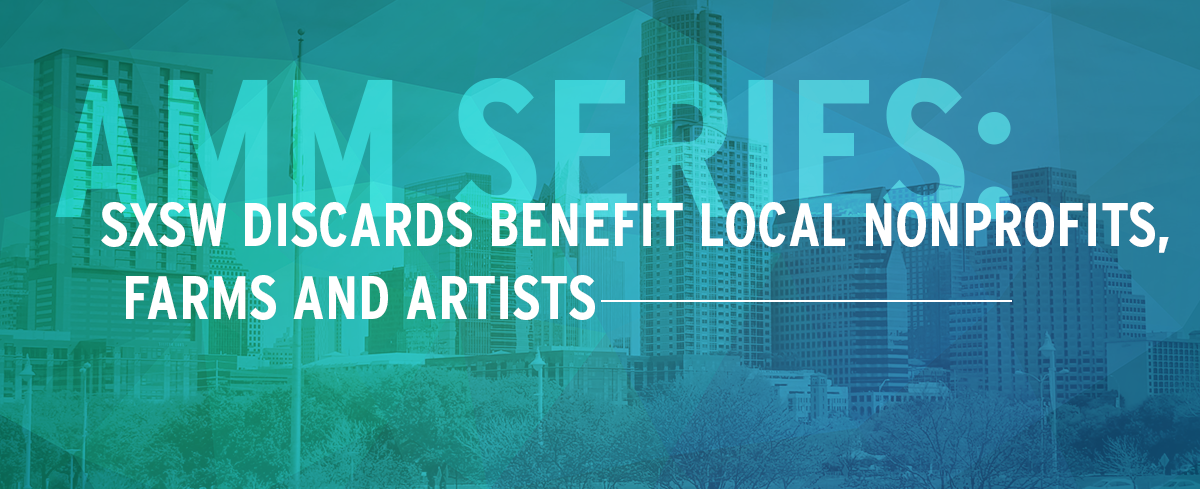 SXSW, the annual 10 day event bringing countless activations, expos and people to Austin, transforms the Austin Convention Center into an interactive landscape of creativity and learning. Then as soon as it appears, the festival seems to vanish until next year. But what happens to all the materials that were used to construct the wonderful world of SXSW? Where do all the unique and valuable elements (set designs, exhibits, signage, etc.) end up?
In years past, much of the creations constructed during the festival were landfilled after the event ended. This year, however, Austin Materials Marketplace aimed to make SXSW an opportunity to rescue materials and put them to use for the community. AMM worked hard to connect local business owners with the surplus material created by the festival, taking material off organizers' hands and providing local business with new resources. Organizers of SXSW and material generators such as Sony and Production Glue were essential in making these trades possible and serve as great examples of ways companies can manage their materials responsibly.
Because of the wide array of expos and activations, the festival provided useful and valuable material that would be difficult to find elsewhere. Participants were able to receive free lumber, fabric, fiberglass, furniture, fencing, insulation and much more!

Participating businesses and organizations included the Museum of Human Achievement, Austin Tinkering School, Austin Creative Reuse, Colorado River Events & Cultural Center, various farms and local artists.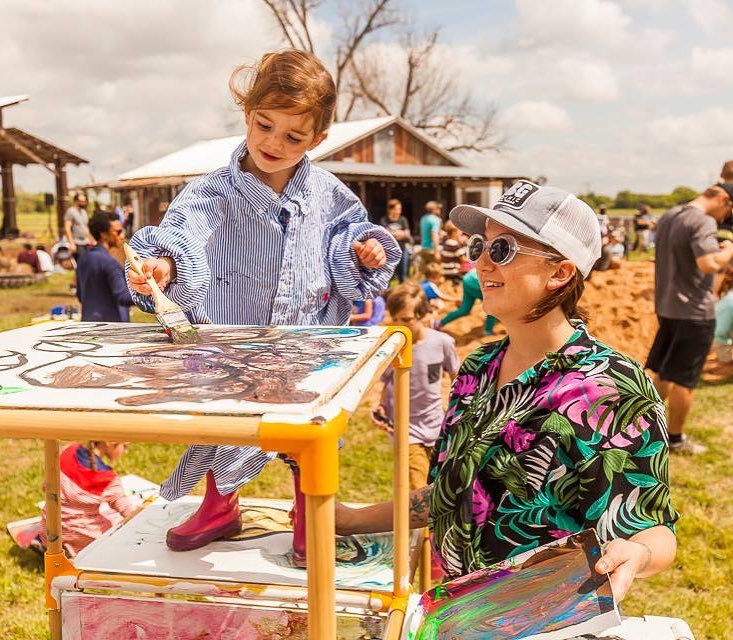 SXSW 2018's left-overs were reused in a variety of practical and creative ways. Johnson's Backyard Garden (pictured above) is using SXSW discards to create arts & crafts activities and signage. Taylor Farm used building materials to create farm volunteer housing and the Museum of Human Achievement used recovered wood to build a new wheelchair ramp for their headquarters. Austin Creative Reuse store is selling material as-is and artist Calder Kamin used many of the discards to create an installation at the DoSeum (pictured below).
Overall, SXSW's discarded materials were salvaged and reused by 15 businesses and organizations which ultimately kept about 15,000 pounds of materials out of local landfills. But the trades aren't just eco-friendly, they make economic sense too. By rethinking their waste, SXSW exhibitors avoided trash pick-up fees and recipients got over $21,000 in materials. — A win, win!
While SXSW comes and goes each year, repurposing of these formerly discarded festival materials will continue to support local business and organizations for years to come.